PepsiCo Reports Strong Quarterly Results and 3 Other Hot Stocks
PepsiCo. (NYSE:PEP): Earnings per share for Pepsi's first quarter results came in $0.07 over expectations at $0.77, up a comfortable 12 percent. Revenue of $12.6 billion fell just a hair short, $0.01 billion below estimates. Organic international volume grew 6 percent, and a4 percent gain in revenue for Frito-Lay North America helped balance slides from PepsiCo Americas. The company anticipates the profits will grow 7 percent in 2013.

Verizon Wireless (NYSE:VZ): America's largest wireless network brought in first quarter earnings per share of $0.68, $0.02 above estimates. The company's $29.4 billion in revenue missed expectations by $0.16 billion, although wireless revenue of $19.5 billion was up 6.8 percent year-over-year. Four million iPhone activations exceeded estimates, and188K FiOS Internet and 169K FiOS Video net additions as FiOS revenue rose 15.1 percent to $2.6 billion.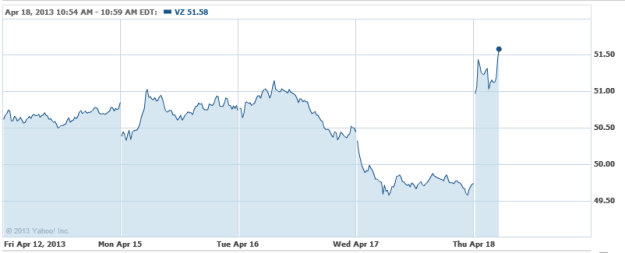 Disney (NYSE:DIS): CEO Alan Horn reported the entertainment company has new Star Wars films slotted for 2015, 2017 and 2019, with spinoffs falling between in 2016 and 2018, following the purchase of Lucasfilm Ltd. J.J. Abrams has been chosen to direct the first installment of the franchise's continuation, and screenwriters from two of the original films have been selected to pen the spinoffs.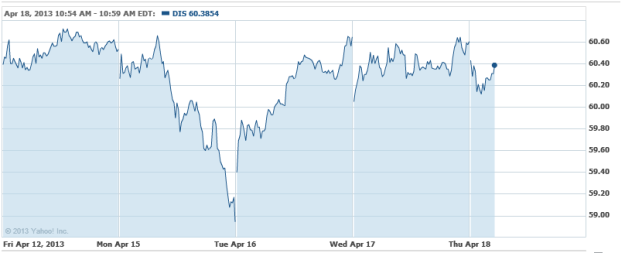 AdCare Health Systems (AMEX:ADK): Shares of AdCare are surging over 40 percent in markets today, following the news that Brogdon Family LLC has announced that it will pursue a tender offer for a majority stake in AdCare, at a rate of $8 per share. Brogdon currently owns a 12 percent sake in AdCare, but intends to purchase another 43 percent and 63 percent in common stock.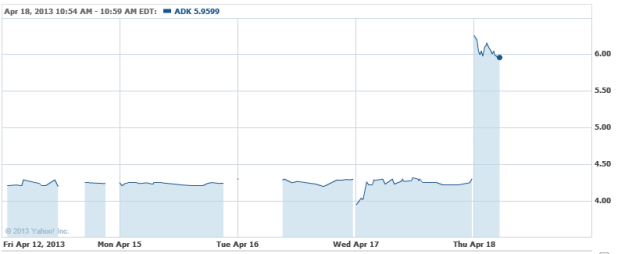 Investing Insights: Is Whole Foods Market A Buy Now?