Petrobras: Nearing Goal of Becoming a Energy Major?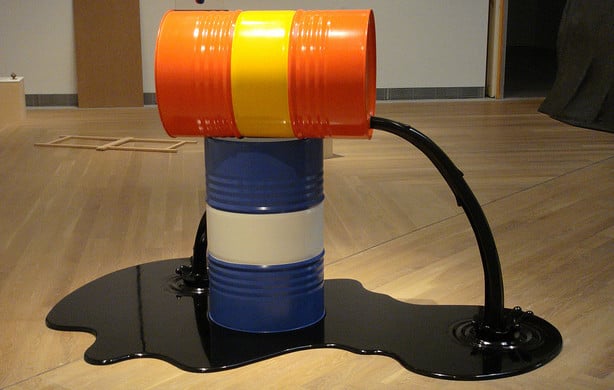 Petroleo Brasileiro (NYSE:PBR), or Petrobras, has not been the best investment for shareholders in 2013; the Brazilian state-run oil producer's stock has lost close to 30 percent of its value this year to date. It has underperformed the broader Brazilian market as well as in relation to its major global peers Exxon Mobil (NYSE:XOM), Chevron (NYSE:CVX) and BP (NYSE:BP) — companies that have also had difficulties this year.
Still, the company has made progress toward its goal of becoming a global energy major, despite worries regarding the state of the Brazilian economy; on August 9, the company reported profits that beat analysts expectations, thanks to record-high production in a promising pre-salt field and increased household consumption and power-plant demand in the world's eight largest economy. Even better news for investors came Monday in the form of an announcement indicating that the next chapter of the company's history would be one of greater growth. In a conference call with analysts, the company said it expects oil production to improve in the second half of the year as new platforms come onstream and fresh wells are connected, according to The Wall Street Journal.
Petrobras's exploration and production director, Jose Formigli, explained that four new oil-production platforms will begin operations in the second half of the year, joining four other platforms that were installed earlier this year. In addition, it will connect 36 wells to existing platform in the remaining months of 2013, which will boost production by 440,000 barrels per day. In the first half of this year, the company added just 15 wells.
Together, the new platforms and wells will partially offset natural production declines, Mr. Formigli said, noting that output in the Campos Basin, where approximately 85 percent of the country's crude oil is produced, is declining at a natural rate of 10 percent per year. Crude oil production has been lowered even further over the past two years because Petrobras has shut down aging platforms at its oldest fields to conduct maintenance.
Even while domestic production is declining, Petrobras has sought to limit imports of gasoline and diesel to meet the demand of the Brazilian economy, said Jose Carlos Cosenza, director of the company's refining division. The company was able to reduce imports on those two fuels in the second quarter by processing more crude at its refineries, added Cosenza.
In the last quarter, sales revenue rose 8.2 percent to $32.72 billion, at Monday's exchange rate, while production stayed relatively flat at 2.56 million barrels of oil equivalent per day, held back by the planned maintenance. To amp up production in the next several years, with the goal of rivaling Exxon Mobil, Petrobras is counting on help from its pre-salt fields, one of the company's most bountiful discoveries of the past decade, with 16 billion proven barrels.
Because the state holds about 56 percent of outstanding Petrobras shares, the company's domestic sales revenues are linked to prices fixed in conjunction with the government. Therefore, the condition of the Brazilian economy, where Petrobras generates 90 percent of production, is highly influential. During the second quarter, the weaker Brazilian real against the U.S. dollar caused domestic fuel prices to remain above international benchmarks. Realized prices in Brazil rose 15 percent in the first half of the year to 205.50 reals, or $91.33 per barrel, while Brent crude averaged $107.50. Internationally, crude oil sales prices dropped 5 percent to $92.08 per barrel.
Follow Meghan on Twitter @MFoley_WSCS