Petrobras Withdraws From Argentine Assets Talks and 2 More Heavily Traded Stocks to Follow
Petroleo Brasileiro – Petrobras (NYSE:PBR): Current price $17.77
Brazil's government-run energy major Petrobras affirms that it has withdrawn from negotiations concerning the sale of several of its assets in Argentina. The company revealed that subsequent to a review, it has turned down all offers from prospective buyers without reaching any sort of accord. Petrobras' operations in Argentina include a refinery in Bahia Blanca, power generation units, several gas pipelines, a fuel supply set-up, along with oil/gas exploration and production assets. The proposed Argentine property divestiture formed part of the company's attempts to generate some $10 billion from selling off assets to pay for its huge investment requirements.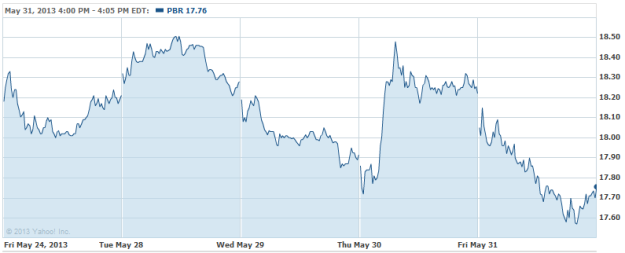 Wells Fargo & Co. (NYSE:WFC): Current price $40.55
In Friday trading, shares of Wells Fargo's 7.50-percent non-cumulative perpetual convertible Class A preferred stock, Series L were yielding above 6 percent, based on its quarterly dividend (annualized to $75), with trading as low as $1223.12 on the day. This compares to an average yield of 4.96 percent in the "Financial" preferred stock category, says Preferred Stock Channel. At the last close, WFC.PRL was trading at a 27.65-percent premium to its liquidation preference amount, compared to the average premium of 5.96 percent in the "Financial" category.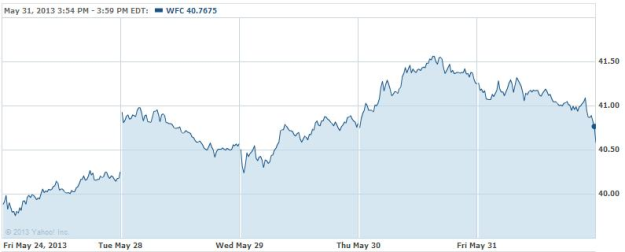 NV Energy (NYSE:NVE): Current price $23.44
The law office of Brodsky & Smith reports that it is exploring potential claims against the board of NV Energy, relating to the proposed purchase by MidAmerican Energy, which is a subsidiary of Berkshire Hathaway. Through the terms of the transaction, NV Energy shareholders would receive $23.75 in cash for each share of NV Energy stock they hold. The inquiry relates to possible breaches of fiduciary duty as well as other violations of state law by the board of NV Energy for not acting in the shareholders' best interests in regards to the sale process. Beyond that, the investigation seeks to decide if the transaction undervalues the firm.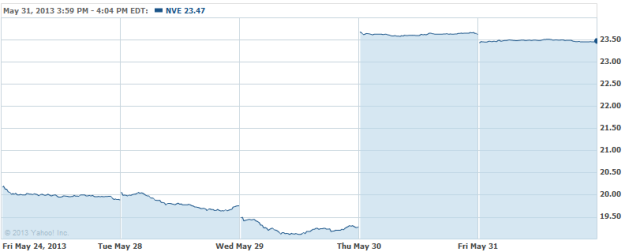 Don't Miss: Income and Spending Decline: Is the Recovery Neglecting Main Street?