Petroleum Industry: Relax Biofuel Requirements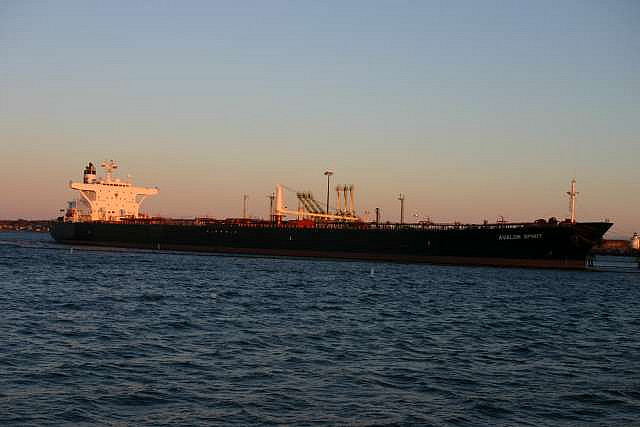 Weekly petroleum imports averaged 7.9 million barrels per day over the last week, up negligibly almost by 3,000 barrels per day. Refinery inputs lagged a bit over the last week as well, according to the Energy Information Agency's weekly  petroleum report, as they were down by 282,000 barrels per day to 15.6 million. Over the last 4 week period, crude oil imports have maintained their 8.0 million barrel per day average, which is the same as last week's average, up only slightly from the week before that.
8.0 million barrels per day for the last 4 weeks represents 838,000 barrels per day less than the U.S. was importing last year over the same time period. Refineries operated at 89.4 percent capacity.
The petroleum industry is now making itself more publicly opposed to biofuels, or at least regulations making the substances more competitive than would otherwise be the case. The industry has asked President Obama to curb the amount of ethanol they are required to mix in to transportation fuels for the upcoming year, citing concerns of fuel prices and warning of dire consequences to the U.S. economy. Automakers have also made the case that car engines are lacking the design capacity to run on so much biofuel currently.
On the other side, biofuel groups are portraying the petroleum industry as only profit motivated, warning of ruining a chance to make their products more competitive. Tom Buis, chief executive of corn ethanol group Growth Energy, released a statement condemning the industry which is behaving "with one goal in mind — to eliminate any competition from clean, green biofuels in the liquid transportation fuels marketplace."
Biofuel groups are perhaps feeling the pressure as their role in alleviating America's dependency may be reduced as production has been gaining domestically. Here's a look at U.S. oil field production broke down by region and shown for the country as a whole.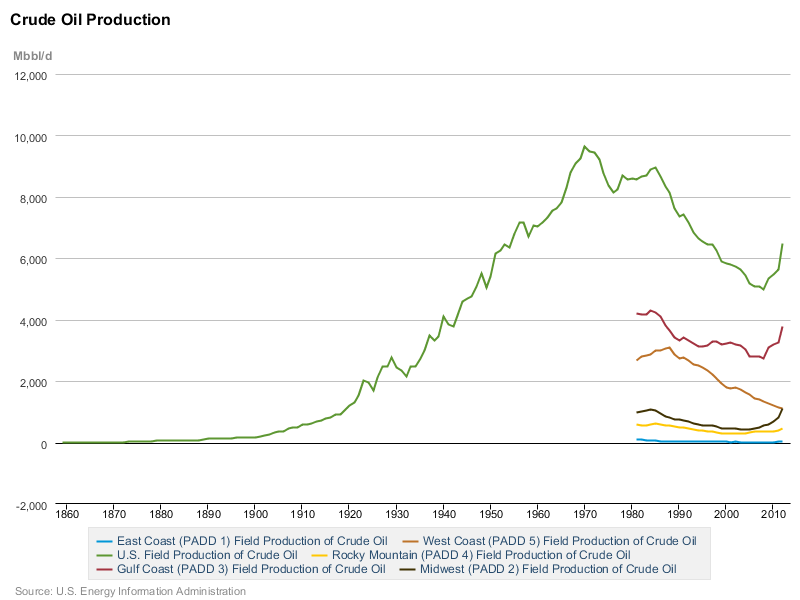 Don't Miss: Is Affordability Becoming a Bigger Issue for the Housing Market?