Pfizer Chooses UnitedLex For Document Review and 2 Other Dow Movers to Watch
Pfizer (NYSE:PFE): Current price $27.44
Pfizer, the number-one research-based pharmaceutical company on the planet, has chosen UnitedLex, which provides legal and business tech consulting services, to be its primary managed document review agent. UnitedLex will ensure worldwide delivery of Pfizer's managed document review process by supporting real-time communications with internal and external counsel via daily metrics reporting, video conferencing capabilities, quality control processes, proprietary multi-shore workflow, and defined project intake and delivery methods.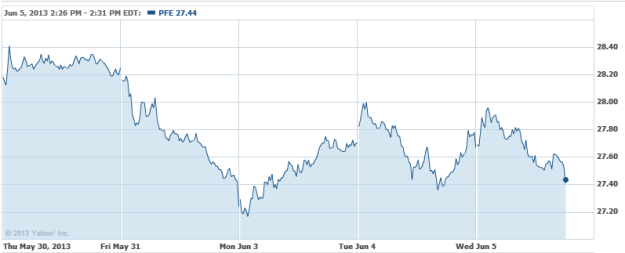 The Walt Disney Company (NYSE:DIS): Current price $63.24
Jusrt after the finale to Swedish House Mafia's final world tour, and prior to their joint Ibiza venture Departures, the electronic dance music celebrities Axwell and Sebastian Ingrosso have created a new track for the soundtrack to Disney-Pixar's Monsters University, which should be released on June 18. The new production, Roar, is available Wednesday, and supported by two additional remixes from Style Of Eye, and the rising London-based producer Yogi.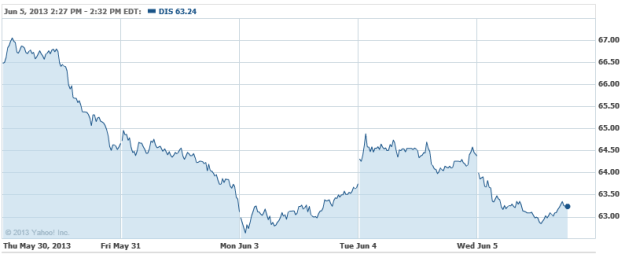 United Technologies Corp. (NYSE:UTX): Current price $93.06
The United Technologies division Pratt & Whitney will bring its new turbofan engine to the Paris Air Show this month, as it endeavors to entice more orders for the quieter and more fuel efficient engine for regional carriers. Among its customers are already Bombardier, Airbus, Embraer  and Mitsubishi Air. Turbo engines are hardly something new, but the gear box in Pratt's new engine is what makes it different, and perhaps quite significant. The PurePower geared turbofan engine separates the  engine's turbine from the air intake fan at its front, which permits both to run at more efficient speeds.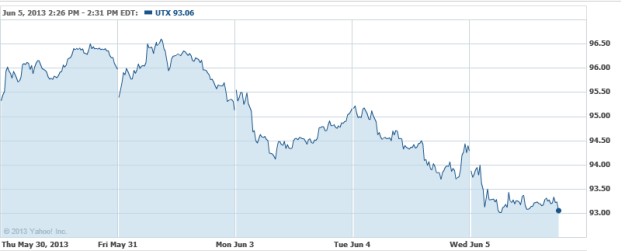 Investing Insights: Will UnitedHealth Group See Its Stock Surge Higher?