Pfizer Faces Fine, Alcatel-Lucent Beats Expectations: Morning Buzzers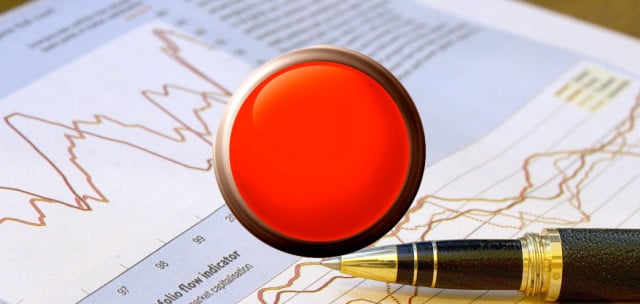 U.S. stock futures fluctuated Wednesday morning. It's a big day for the U.S. stock market — investors are waiting on the second-quarter GDP report, results of the Federal Open Market Committee's two-day meeting on stimulus, and the ADP jobs report. CBS Corp. (NYSE:CBS) and Whole Foods Market Inc. (NASDAQ:WFM) are among the companies reporting earnings today.
Futures at 8:30 a.m.: DJIA: -0.08%, S&P 500: +0.01%, NASDAQ: +0.06%
Here's your cheat sheet to the stories buzzing this morning:
Honda Motor Co. (NYSE:HMC) posted earnings Tuesday. The company's net profit fell 7 percent to $1.2 billion, missing analyst expectations due to recent investments the company has made to advance in emerging markets and increase output. Honda saw strong sales of its popular Accord sedan in the U.S., but was hit hard in Japan after government subsidies for green cars ended.
Pfizer Inc. (NYSE:PFE) has agreed to pay $491 million to the U.S. Justice Department to settle charges that the company improperly marketed the kidney transplant drug Rapamune. The drug is used to prevent a transplanted kidney from being rejected by the host. Rapamune is only Food and Drug Administration-approved for use with kidney transplantations, but Pfizer marketed the drug as being available for all kinds of organ transplants. Four years ago, Pfizer paid $2.3 billion for improperly marketing several drugs, a practice the government has been cracking down on.
Diageo (NYSE:DEO), the world's largest distiller of alcoholic beverages, reported earnings boosted by increased sales in the United States. Sales in North America grew 5 percent as people switched to the company's more expensive, top-shelf offerings. The company warned that it was still experiencing some difficulties in emerging markets, and it has been struggling in Western Europe because of economic decline. It's expected that Diageo's new CEO, Ivan Menezes, will continue to push the company into emerging markets.
Alcatel-Lucent (NYSE:ALU) saw second-quarter profit of $32 million and a 1.9 percent increase in sales, smashing analyst expectations that the network equipment maker would see a loss and revenue decline. The company's earnings were helped by a recent investment from Qualcomm (NASDAQ:QCOM). The Paris-based company still has to undergo reorganization in the coming months, facing job cuts and asset sales in the process.
Follow Jacqueline on Twitter @Jacqui_WSCS