Pfizer's Earnings Stumble, Boeing Issues Dividend, and 3 More Hot Stocks
Pfizer (NYSE:PFE): Earnings and revenue came up just shy for the company, on both accounts. Revenue of $13.5 billion missed by $0.06, mayn due to the loss of exclusivity of Lipitor. Overall, sales were down 9 percent, operational fell 8. On a positive note, the adjusted cost of sales fell 7 percent, while emerging markets grew by 6 percent. The company also reduced its full year 2013 revenue guidance, to $55.3 billion-$57.3 billion, down from $56.2 billion-$58.2 billion. Adjusted earnings are now $2.14-$2.24, from $2.20-$2.30 per share.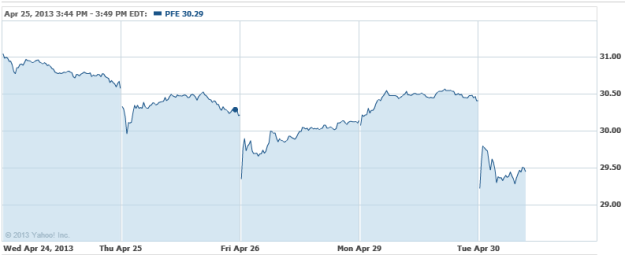 Boeing (NYSE:BA): As the grounded 787 Dreamliner planes begin to resume flights as normal, Boeing has announced a quarterly dividend of $0.485 per share, payable to shareholders of record on May 10, with a payable date of June 7.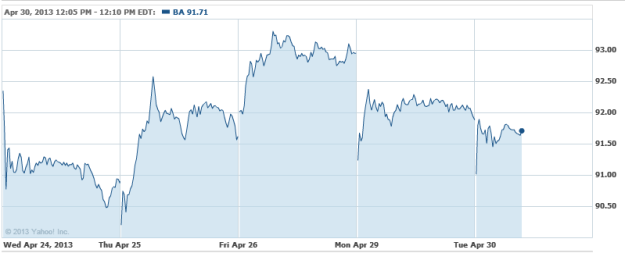 Deutsche Bank (NYSE:DB): Analysts have been throwing upgrades at Deutsche Bank, since it announced a capital raise on Monday in response to better than expected first quarter results. Favorable marks from Santander, RBC Capital, Nomura, JPMorgan, and Credit Suisse have pushed the stock over 5 percent, and that's only for Tuesday morning.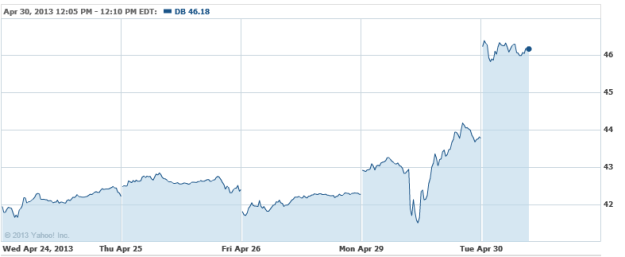 Office Depot (NYSE:ODP): Earnings per share broke even at $0.00, but below the $0.05 per share earnings that analysts were hoping for. Revenue also fell below projections at $2.7 billion, $0.07 billion under the scorecard. Timing shifts around New Years and Easter had a $58 million negative impact on the company, which contributed to the 5 percent decrease year-over-year. The report also includes the $25 million pretax charges related to its merger with OfficeMax (NYSE:OMX).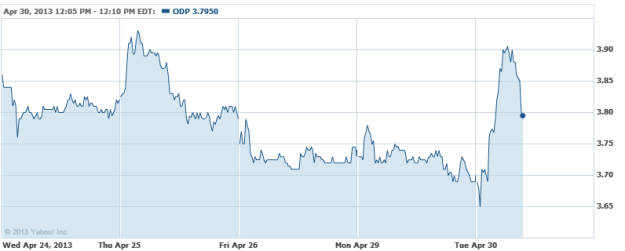 PetSmart (NASDAQ:PETM): Wedbush has added the pet supply retailer to its list of Best Ideas, as it remains the best-positioned pet retailer. It keeps an Outperform rating on the shares, with an $82 price target. However, although the pet supply market has remained strong,Wal-Mart's (NYSE:WMT) expansion of its pet food line puts an obstacle in PetSmart's way.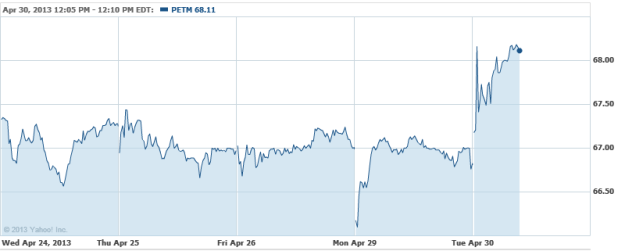 Don't Miss: Has Novartis Been Bribing Your Doctor?