P&G Hikes Dividend and 4 Other Hot Stocks
General Motors (NYSE:GM) and Ford (NYSE:F) have joined hands to design and develop a new, fuel-efficient line of nine- and ten- speed automatic transmissions as the automakers race to meet stringent 2025 fuel economy norms set by the U.S. government. By developing the transmissions jointly the automakers save time and cost.  Engineering teams from the two companies have commenced initial designing of the transmissions.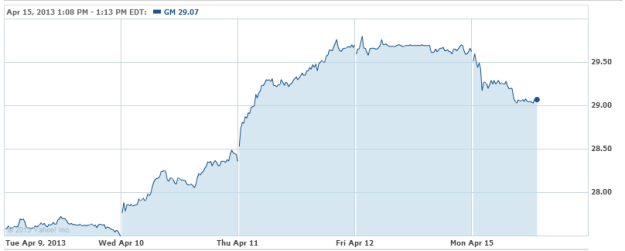 Goldman Sachs' (NYSE:GS) point man in its Middle East operations, Khaled Eldabag, senior investment banker and managing director, has reportedly resigned, reports Reuters. After joining Goldman Sachs in 2007, Eldabag handled the firm's biggest and best clients in the Middle East. Though his plans are not known, sources say that he would continue to locate in the region.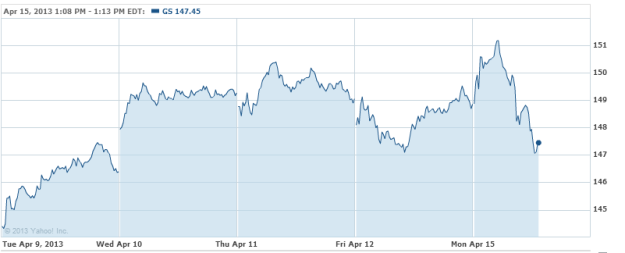 Beijing's investigations of the bird flu reveal that the first confirmed case of H7N9 was a 7 year old girl from Shunyi district who came into contact with poultry shipped from Tianjin before being infected, according to a report in China Daily. As investigations, and culling, continue, and the series of bird-related quality and disease incidents mount, restaurant chains such as Yum Brands (NYSE:YUM) could face a slowdown in business as consumers keep off chicken items in fear.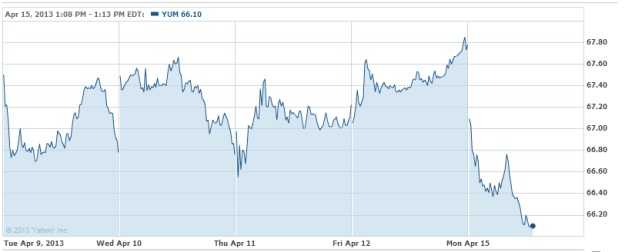 Procter & Gamble's (NYSE:PG) Board of Directors announced an increase in the company's quarterly dividend from $0.562 to $0.6015 on its common stock, an increase of 7 percent over the previous dividend. This is the 57th consecutive year in which the company has increased dividend.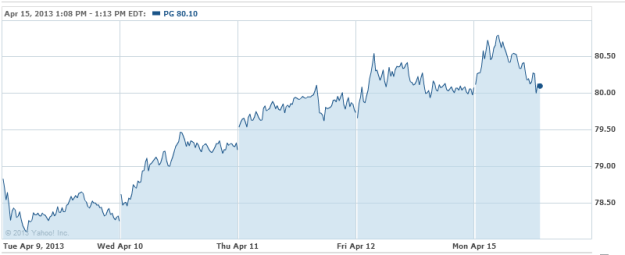 Investing Insights: Is Procter and Gamble Still Bulletproof?