Pharmacyclics Scores an Early Phase 3 Victory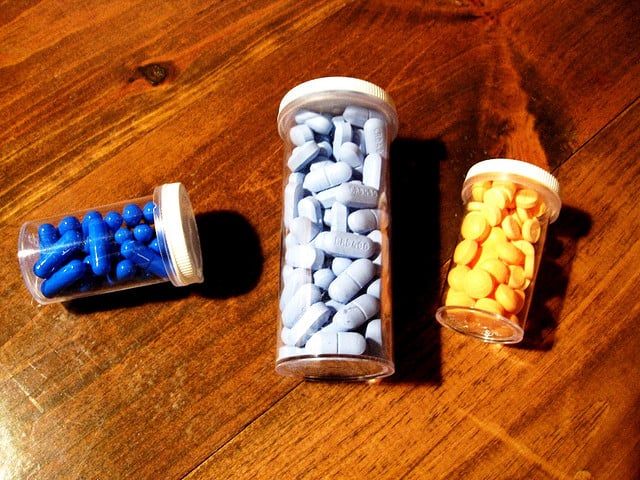 Shares of Pharmacyclics (NASDAQ:PCYC) were halted at the start of today's trading session as the company announced that an independent data monitoring committee recommended that a Phase 3 study comparing IMBRUVICA to ofatumumab be stopped early because of statistically significant improvement in progression free survival and overall survival. Shares of Pharmacyclics are up approximately 20 percent as of this writing.
Pharmacyclics is a biopharmaceutical company focused on developing and commercializing innovative small-molecule drugs for the treatment of cancer and immune mediated diseases. The company has one approved product called IMBRUVICA that is used to treat patients with mantle cell lymphoma (or, MCL) who have received at least one prior therapy. In addition to the approved indication, Pharmacyclics is also evaluating IMBRUVICA's ability to treat the following diseases:
Chronic Lymphocytic Leukemia "CLL" – Phase 3 Evaluation
Diffuse Large B-Cell Lymphoma – Phase 3 Evaluation
Multiple Myeloma – Phase 2 Evaluation
Follicular Lymphoma – Phase 2 Evaluation
Waldenstrom's Macroglobulinemia – Phase 2 Evaluation
Today's announcement was in regards to the Phase 3 trial for CLL. In addition to hitting the primary and secondary endpoints, IMBRUVICA demonstrated an acceptable safety profile which measured up with prior clinical experience. Although the company still needs to wait for FDA approval, this is certainly an encouraging step towards approving IMBRUVICA for multiple indications and increasing the company's cash flow.
CLL is the second most common adult leukemia with nearly 16,000 new cases diagnosed in the U.S. annually. Currently, there are approximately 113,000 people in the U.S. that suffer from CLL. Investors and patients can probably expect the price tag of a CLL treatment to be in the neighborhood of $130,000. Late last year, Pharmacyclics determined that the cost of IMBRUVICA to treat MCL would be $130,000. If that price tag holds in this case, the company is potentially looking to generate billions from CLL alone.
Given the company's other indications, it's hard not to be excited about the future growth prospects, especially since shares of the company had fallen off about 20 percent prior to today's surge. The company is currently valued at about $9.3 billion, a fair valuation given where the company is currently at. However, that valuation is likely to continue spiking as additional trials succeed. Today's surge is probably just the tip of the iceberg and helps explain why the Baker Brothers continue to hold a massive position of more than 9 million shares, now worth more than $1.1 billion.
Investors have already seen what the company is capable of in terms of generating revenue. For the three months ended March 31, 2013, Pharmacyclics generated $2.8 million in revenue while posting a pretty ugly net loss of $51.9 million. However, that turned around for the period ending June 30, 2013, when the company generated roughly $54.7 million in revenue while posting an impressive net income of $12.4 million. Even more impressive were the numbers reported for the period ending September 30, 2013. During that 3-month period, Pharmacyclics posted total revenue of $79.1 million and a net income of $42.3 million. Clearly the company is making extraordinary progress which should only get better as the company is able to sell IMBRUVICA for additional indications.
More From Wall St. Cheat Sheet:
Follow Tom on Twitter @TommyMeyer82