Plot Twist? Barnes & Noble Founder Suffers Mega Loss From Stock Sale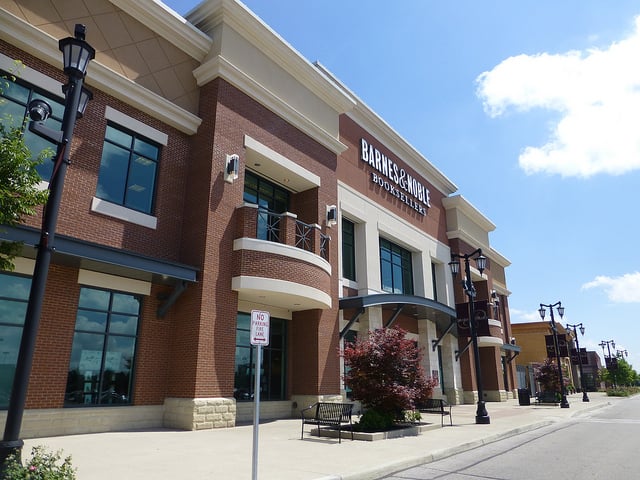 Barnes & Noble (NYSE:BKS) stock was still falling Thursday after a Wall Street Journal report came out the day before, highlighting founder Leonard Riggio's sale of two million shares earlier in the week. The company's Chair realized a loss of about $40 million from the sale, evidencing that like many shareholders, he is taking a loss on his holdings, but Riggio maintained in an interview Wednesday that he didn't have "any intentions of selling more shares."
Thanks to the success of rigid industry competitors like Amazon.com (NASDAQ:AMZN), Barnes & Noble shareholders have watched the company's stock fall consistently for the past few years, totaling a 70 percent loss since early 2006. The New York, New York-based book retailer started small, founded by Riggio after he built the chain from a single store he acquired in 1974, but it enjoyed many years of success after its 1993 IPO before suffering losses. The recent emergence of e-books and the tablet industry have put a damper on traditional book sales, and now the company is struggling to stay above water amid growing competition from digital rivals.
The Journal reports that Riggio sold his shares at $13.81 apiece on Tuesday, and the last time the chairman sold shares was back in 2001. Riggio still owns 26 percent of Barnes & Noble, remaining the company's largest shareholder, but it is still clear that he and his fellow investors are now suffering significant losses and are feeling the effects of a transforming book industry. Riggio said in an interview Wednesday that the shares he sold on Tuesday had been been acquired for around $35 — likely to be part of a total of about 3.3 million shares he acquired between the summer of 2007 and 2008 —  and that resulted in a $40 million loss for the founder. Nonetheless, Riggio still holds 1.3 million shares acquired in 2007 to 2008 with an unrealized loss, among the 15.7 million shares he currently holds for the company.
Investors are now interested to see how Barnes & Noble will fare in the near future, as CEO William Lynch resigned from the company over the summer, and Riggio is now involved in the retailer's management more than ever. Riggio maintained in his interview that he isn't going anywhere anytime soon, asserting, "I intend to be a big owner for a long time" and clarifying that the sale was "strictly a tax decision," but onlookers still can't help but question how the company can push forward in the future, especially as Amazon's book sales get stronger than ever.
Barnes & Noble is also now the subject of an investigation by the Securities and Exchange Commission on the charges that it minorly overestimated losses from 2011 and 2012. Nothing has been confirmed, but after the company disclosed in its SEC filings that it was being investigated by the SEC on Friday, Barnes & Noble shares dropped a sharp 12 percent hit before the close of the week's trading in New York. Shares sat at $14.42 as of 3 p.m. Thursday.
Don't Miss: 8 Recipes for a Holly Jolly, Healthier Holiday.