PMI Survey: European Manufacturing Not as Bad as Thought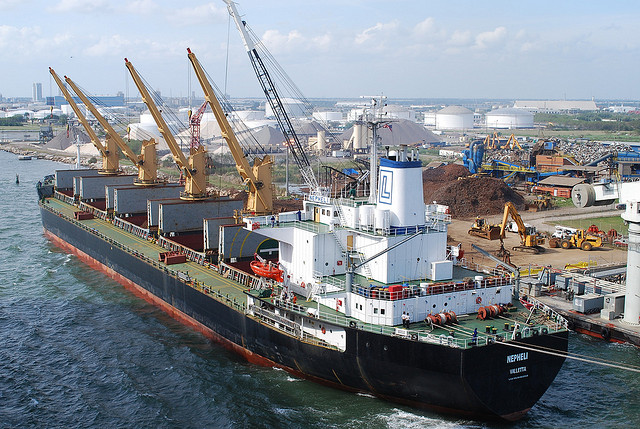 When it comes to growth in Europe, receding less than expected is a great cause for optimism.
Luckily, that's exactly what happened Monday: The Purchasing Managers Index tracking manufacturing output ticked to 48.8 percent, up from 48.3 percent. Numbers less than fifty on the index represent recession in the larger industry.
The uptick was spurred by increased airplane sales, with Airbus SAS leading the way, selling thirty-five new planes to United Airlines (NYSE:UAL). Avions de Transport Regional, the world's largest maker of turboprop airliners, is experiencing a backlog of orders at a company record of $6.5 billion.
German Chancellor Angela Merkel may have done her part to shield those manufacturing numbers from future harm last week, when she blocked a European Union regulation aimed at capping carbon output from automobiles by 2020.
The situation was not just about environmental stewardship, she said — employment was also worth considering.
"This is also about employment. That's why we need time to review and evaluate and decide what we will do. That's why the vote didn't happen," she said Friday in Brussels.
The German auto lobby, VDA, applauded her decision, saying in a statement: "With such an important policy decision, it's important that prudence trumps speed. Therefore, it's correct that sufficient time to review compromise suggestions is allowed."
Ford (NYSE:F) was disappointed the carbon-capping measure didn't gain traction, since such a regulation could potentially have given it a differential advantage in the European marketplace thanks to technology it possesses.
Auto sales have been lethargic in Europe, contributing to the sub-par manufacturing output. In the EU, the industry saw a May decline of 5.9 percent. General Motors (NYSE:GM) was particularly crushed, seeing an 11.3 percent decline in sales. The 1.05 million cars sold in May represents the lowest number for GM that month a decade.
GM has announced plans to reinforce its Chevrolet brand in Europe. Its Opal division maintained a 6.8 percent market share compared to Chevy's 1.1 percent; the two share a marketing and sales team. Chevrolet will now command its own team as it looks to become a legitimate player in the European marketplace.
Speaking about the opportunity, chief executive Dan Akerson said: "We are taking a hard look at Chevrolet in Europe and we need a fresh perspective. We are going to assess Chevrolet, not only how it is priced but what content is offered and how it is positioned."
Don't Miss: GM Has a Limited Edition of This Premier Corvette Stingray.