Congress Sends This Economic Indicator to 6-Month Low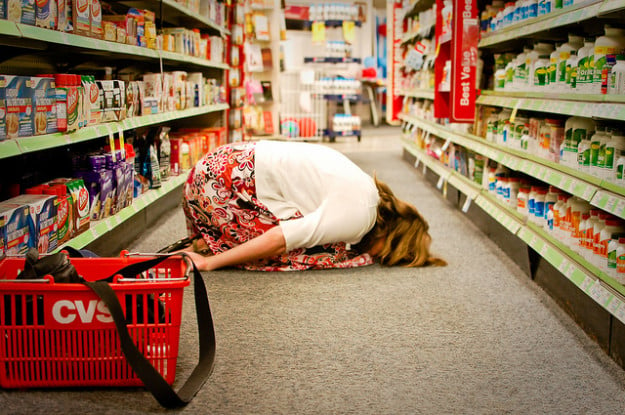 Americans were unable to ignore the political bickering in Washington, D.C. this month as consumer confidence fell to its worst level in six months. The index dropped more than expected to 71.2 in October compared to 80.2 in September, according to The Conference Board, an industry group.
On average, economist expected a consumer confidence reading of about 76. October's decline was the worst month-over-month in two years. During the Great Recession, the index averaged almost 54.
Lynn Franco, director of economic indicators at The Conference Board, said in the report that, "Consumer confidence deteriorated considerably as the federal government shutdown and debt-ceiling crisis took a particularly large toll on consumers' expectations. Similar declines in confidence were experienced during the payroll tax hike earlier this year, the fiscal cliff discussions in late 2012, and the government shutdown in 1995/1996. However, given the temporary nature of the current resolution, confidence is likely to remain volatile for the next several months."
At the beginning of October, the U.S. Government went into partial shutdown mode for the 18th time in the past four decades, affecting everything from national parks to numerous agencies and public services. Adding to the political debacle, Congress bickered over raising the national debt ceiling soon for the 80th time since 1960. Republicans and Democrats finally agreed to a short-term fix by funding the government until January 15, and suspending the debt limit until February 7. However, the damage was already done.
The Present Situation Index decreased to 70.7 from 73.5, while the Expectations Index plunged from 84.7 to 71.5. The assessment of people claiming business conditions are "good" fell to 19.0 percent in October from 20.7 percent in September. On the positive, the number of people saying business conditions are "bad" edged lower to 23.0 percent from 23.9 percent.
Those expecting more jobs in the coming months decreased to 15.3 percent from 16.1 percent, while 22.7 percent of people anticipate fewer jobs compared to 19.1 percent in the month before. The proportion of consumers expecting their incomes to increase managed to rise from 15.1 percent to 15.8 percent, but 15.4 percent of people expect their incomes to decline.
Don't Miss: Is Debt Destroying Your Retirement Savings?
Follow Eric on Twitter @Mr_Eric_WSCS