Post Buyout: Jeff Bezos Pockets a Fixer-Upper at a Good Price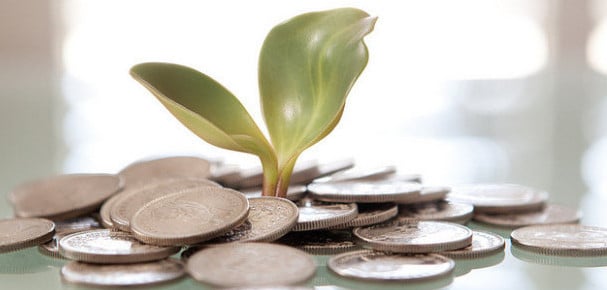 The Washington Post Co. (NYSE:WPO) on Monday night said it "signed a contract to sell its newspaper publishing businesses, including The Washington Post newspaper, to Jeffrey P. Bezos," the founder and CEO of Amazon (NASDAQ:AMZN), for $250 million.
It's important to point out right off the bat that this is Bezos — the 16th richest person in the world with an estimated net worth of $27.9 billion according to Bloomberg – purchasing the newspaper as his own entity; Amazon is not involved in the purchase. The Washington Post Co. will hold on to Slate, TheRoot.com, and Foreign Policy.
"I, along with Katharine Weymouth and our board of directors, decided to sell only after years of familiar newspaper-industry challenges made us wonder if there might be another owner who would be better for the Post (after a transaction that would be in the best interest of our shareholders)," Washington Post Co. Chairman and CEO Donald Graham said. "Jeff Bezos' proven technology and business genius, his long-term approach and his personal decency make him a uniquely good new owner for the Post."
There's a lot to unpack about this deal, but the majority of it is speculation. It seems likely that Bezos, a tech executive with high stakes in the digital publishing industry, will be able to add some unique direction to The Washington Post – and the fact that the newspaper needs some good mojo is clear.
The Washington Post Co. reported second-quarter earnings last week that included a $1.34 per share charge against operating income for early retirement, severance, and restructuring at its newspaper, publishing, and education divisions. Total newspaper publishing revenue declined 1 percent on the year to $138.4 million, while print advertising revenue declined 4 percent. The division posted an operating loss of $14.8 million for the quarter.
However, revenue from online publishing increased 15 percent on the year to $29.8 million and is up 12 percent for the first half of the year. This vector is where Bezos seems likely to focus his attention. It will be interesting to watch how Bezos navigates the world of online advertising and manages The Washington Post's paywall.
Based on the earnings data, Bezos acquired himself a fixer-upper, and he will have to sink some cash into the newspaper in order to turn it into the publication he wants it to be. With this, the question on everybody's mind is this: What kind of publication does Bezos want The Washington Post to be?
The short answer to that question may be a publication ready for the 21st century. Or, even more ambitiously, a publication ready to help define the next generation of news media. Bezos is nothing if not forward thinking. Although the newspaper is not being folded into Amazon, it wouldn't be surprising to see some sort of partnership with the Kindle platform.
Washington Post Co. stock climbed as much as 4.2 percent on the news. Shares have been on a tear this year to date, climbing more than 53 percent since January. Although the newspaper itself is widely respected, many investors are glad to see it go because of its negative earnings and the uncertain future of the newspaper industry.
Because of the opaque outlook for the industry, the purchase may prove to a be a windfall for the newspaper. Bezos has a good reputation and deep pockets, and it would be surprising if he simply sat on the company and did nothing with it.

Don't Miss: Is Viacom a Worthwhile Investment?