Post-Government Shutdown: Consumers Are Growing Pessimistic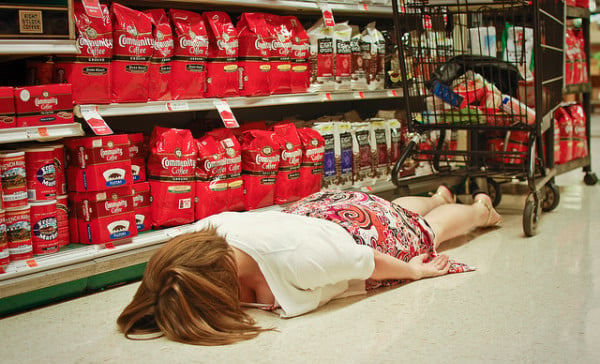 After falling sharply amid government shutdown concerns, consumer confidence continued to decline in November and reached its worst level in seven months. The index dropped more than expected to 70.4 this month compared to 72.4 in October, according to the Conference Board.
On average, economists expected a consumer confidence reading of about 72.9. The index has missed estimates for two consecutive months and November's miss was the biggest in eight months. During the Great Recession, the index averaged almost 54.
"Consumer confidence declined moderately in November after sharply declining in October. Sentiment regarding current conditions was mixed, with consumers saying the job market had strengthened, while economic conditions had slowed," said Lynn Franco, Director of Economic Indicators at the Conference Board. "However, these sentiments did not carry over into the short-term outlook. When looking ahead six months, consumers expressed greater concern about future job and earning prospects, but remain neutral about economic conditions. All in all, with such uncertainly prevailing, this could be a challenging holiday season for retailers."
At the beginning of October, the U.S. Government went into partial shutdown mode for the 18th time in the past four decades. Adding to the political debacle, Congress argued over raising the national debt ceiling for the 80th time since 1960. Republicans and Democrats finally agreed to a short-term fix by funding the government until January 15, and suspending the debt limit until February 7. However, other major issues such as employment opportunities are weighing on consumers. For example, the headline unemployment rate has remained above 7 percent for 59 consecutive months.
In November, the Present Situation Index decreased to 72.0 from 72.6, while the Expectations Index plunged from 72.2 to 69.3. The assessment of people claiming business conditions are "good" edged higher to 19.9 percent from 19.5 percent, but the number of people saying business conditions are "bad" increased to 25.2 percent from 23.0 percent.
Those expecting more jobs in the coming months dropped to 12.7 percent from 16.0 percent. The proportion of consumers expecting their incomes to increase managed to declined from 15.7 percent to 14.9 percent, and 15.9 percent of people expect their incomes to decline over the next six months.
Don't Miss: How Many Homes in the Country Are Still Underwater?
Follow Eric on Twitter @Mr_Eric_WSCS