Potbelly IPO Shows Enthusiasm for Growing Restaurant Chains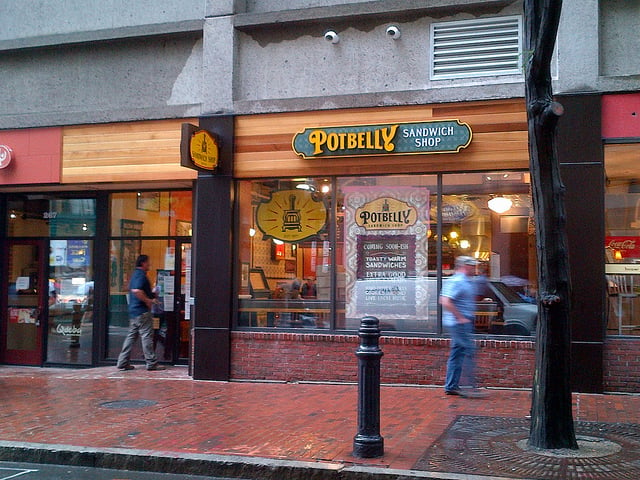 Potbelly Corp. (NASDAQ:PBPB), a restaurant chain that sells made-to-order toasted sandwiches, more than doubled in trading after its initial public offering was priced above an increased range. In the second-best trading debut on the U.S. exchange this year, Chicago-based Potbelly rose 120 percent to close at $30.77 in New York on Friday.
According to data compiled by Bloomberg, the company and shareholders combined to sell 7.5 million shares for $14 each, after initially offering them for $12 to $13. The price range was raised on October 2 after Potbelly had previously set the price at $9 to $11.
The stock surge provides a glimpse into investor enthusiasm for the potential of rapidly expanding restaurant chains. Potbelly has recently expanded both east and west, with new stores popping up in Portland, Oregon, and in New York. All in all, the sandwich chain plans to open as many as 35 new stores this year and plans to use the proceeds from the recent IPO to fuel continuing growth, along with funding a dividend and repaying loans.
Potbelly operates over 90 percent of its stores, and, according to Telsey Advisory Group analyst Peter Saleh, the company has a lot of opportunity for growth by franchising more of its locations and expanding overseas. As for the stock surge, Saleh said, "It's probably a scarcity kind of thing," adding that Potbelly is a "fast-casual operator, and there aren't many of them" that are publicly traded.
Adhering to the terms of the prospectus, Potbelly sold 7.35 million shares while existing stockholders, including affiliates of William Blair & Co., accounted for the rest. The shares sold for the company account for a 27 percent stake in the company, and Bloomberg reports that its market capitalization finished on Friday at $861.8 million.
Potbelly originated as an antiques store in 1977 that provided sandwiches and desserts as an incentive for customers. According to Bloomberg, the company's revenue was $146.9 million in the first six months of 2013 — an increase of 12 percent year-over-year. And as of June 30, the company had 280 company-operated shops with a planned expansion of its store count by about 10 percent per year.
Potbelly will use funds from the IPO to pay $49.9 million dividend shares of common and preferred stock outstanding on the day before the offering closes, according to the filing. Executive officers, directors, and owners are set to receive nearly 86 percent of the dividend.
Investing Insights: Is Constellation Brands a Buy Post-Earnings?