President of European Central Bank Notes 'Encouraging Signs'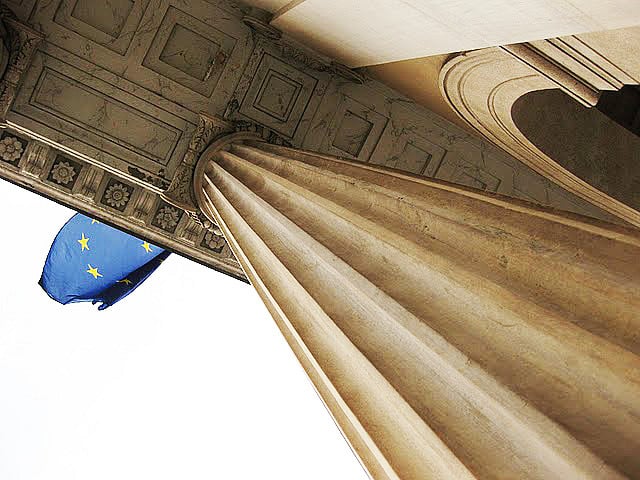 The European Central Bank is temporarily holding off on cuts to its benchmark rate, according to Bloomberg. The Central Bank President, Mario Draghi, said that the Eurozone was showing "encouraging signs" that the fiscal crisis was abating — "At the moment we see no immediate need to act. The crisis isn't over, but there are many encouraging signs," said Draghi, as translated by Bloomberg from an interview with Der Spiegel.
Recovery in the Eurozone has been rather rocky in the past year with reduced growth in the third-quarter, and the European Central Bank cutting the key rate by .25 of a point to .25 percent. Draghi did say that the situation in the Eurozone is not comparable to that of Japan despite the "prolonged period" of reduced inflation for those countries using the Euro, according to Bloomberg.
The news isn't all bad, and recent data has been somewhat more cheerful than the news regarding growth in the third quarter. Factories and consumers both show improved numbers, with results reaching higher than economists had predicted for December. "Subdued price pressure shouldn't be a license for arbitrary monetary-policy easing," said Jens Weidmann, president of Bundesbank in Germany, according to Bloomberg.
The German bank president also noted that the financial market waters might appear ripple-less and clear at the moment, but that the situation could quickly change, and as a result, policy should approach the situation with caution.
As for U.S. fiscal policy, the bond buying taper has not had a particularly significant effect on foreign markets with the decision to reduce it from $85 billion worth of purchases to $75 billion in January. President Draghi believes the announcement had a weak effect because "markets are more resilient than they were a year ago," according to Bloomberg. U.S. markets too have dealt well with the news, likely because the reduction is set to be gradual.
More Wall St. Cheat Sheet: