Private Payrolls Jump a Shocking 297,000 in US Economy
If Wall Street was Vegas, the under-over line to watch would be the unemployment numbers. In case you've been living in a cave, every economics "expert" and talking head has preached the mantra "The US economy will not truly improve until job growth returns."
Well, this morning there's some shocking news from the ADP: in December private sector employment rose a record 297,000. Wall Street was expecting a gain of only 100,000. Wow.
Most of these gains came in the service sector which added 270,000 jobs. Goods producers added 27,000 new jobs.
Also, there was great news in the important small and medium-sized business sectors: medium-sized businesses added 144,000 jobs, small businesses added 117,000 jobs, and large businesses added 36,000 jobs.
And as if this wasn't enough economic shock to absorb in one release, construction (NYSE:XHB) employment was unchanged "ending continuous monthly declines since June 2007."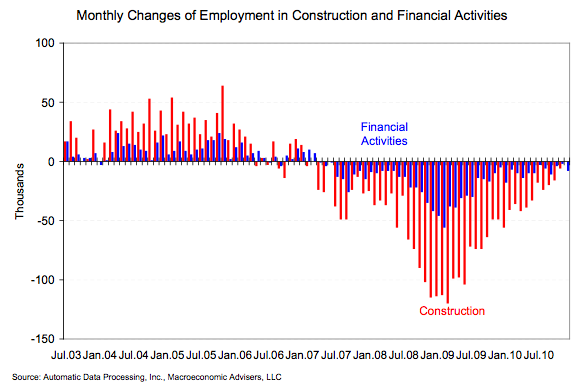 Stay tuned for Wall St. Cheat Sheet's coverage of the BLS Unemployment data this Friday.
Start Off 2011 by Improving Your Financial Health: Join the winning team of stock pickers with Wall St. Cheat Sheet's acclaimed premium newsletter >>