Privatization Rumors: Will J.C. Penney Be Next to Go?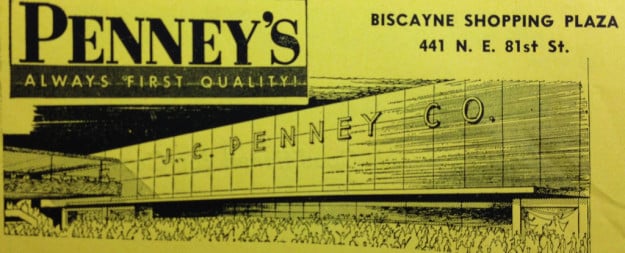 Activist investor William Ackman of Pershing Square Capital sunk $1 billion into struggling J.C. Penney (NYSE:JCP) more than two years ago, betting that he could transform the company into a retail giant. However, as Dartmouth business professor Paul Argenti told Reuters, he "made a very bad bet."
Former Apple executive Ron Johnson, who was handpicked by for the chief executive role by Ackman, led the company to a 25 percent plunge in annual revenue, a 50 percent decline in stock price, and a 13 percent drop in customer traffic. The makeover Johnson led failed, new shoppers did not come, and the stock price fell from $42.44 in early 2012 to $12.68 on Tuesday, handing Ackman a paper loss of more than $350 million. He amassed his 18 percent stake at an average per-share price of $22.
Not only has he lost money, but as the board lost confidence in Johnson, Ackman lost his ability to persuade the board of the strength of his own leadership. Ackman resigned from J.C. Penney's board earlier this week. The investor is down, but he is not out. The United Kingdom's Daily Mail reported Thursday that rumors indicate Ackman will partner with a "cash rich" U.K. or U.S. private equity firm to make a bid to take the retailer private at a "substantial premium to the current price of $12.70." As a member of the board of directors, he could not make such an offer.
"He is known to be close to several major private equity firms which have cash coming out of their ears, but so little to buy," noted the publication. "Firms such as Permira, CVC Capital Partners, Apax Partners, and Sun Partners would all probably be receptive to a grand plan from Ackman and help put JC Penney out of its misery."
Taking control of J.C. Penney would give Ackman the freedom to do exactly as he pleases — away from the pressure of Wall Street. Until his departure, the investor was working to replace Chairman Thomas Engibous and Chief Executive Myron Ullman. When Ullman returned earlier this year as chief executive — a position he held before Johnson — the move was praised as smart even though J.C. Penney shares gave up 15 percent of their value during his first tenure from 2004 to 2011.
It was believed that Ullman understood the retailer's core customer base much better than Johnson, a crucial quality given J.C. Penny's has spent the past year trying to bring them back to its stores. However, Ackman, who pushed the CEO out originally, feared that Ullman would not be able to engineer that comeback, at least not quickly enough. In the press release announcing Ackman's departure, the board "reaffirmed its overwhelming support" for the current chief executive.
Meanwhile, analysts are now left to consider whether Ackman's resignation will be good for J.C. Penney. "The investments Ackman does well with usually have a healthy real estate component to them," Damien Park, managing partner at consulting firm Hedge Fund Solutions, told Reuters. "But he has historically struggled when getting more deeply involved with managing fundamental operational issues," as he tried to do with Penney.
With the important back-to-school shopping season approaching, it is a crucial time for the company. But, "he needed to leave," Jeff Sonnenfeld, professor at the Yale School of Management, told CNBC's "Squawk Box." Ackman "kind of destroyed shareholder value and violated the breach of trust on a board. I don't think any board would want this guy."
The company needs to get back to basics, according to Marcus Lemonis, host of CNBC's "The Profit." The company really has "an identity crisis," he said. "People are spending too much talking about the board and not enough about the management team." Of course, Ackman, who said he stepped down because "the board will function more effectively without the noise," is still a large shareholder.
Follow Meghan on Twitter @MFoley_WSCS
Don't Miss: Whisper Number: How Will Wal-Mart Investors React to Earnings?