Procter & Gamble Obtains Stella McCartney License and 2 Other Dow Movers to Watch
Procter & Gamble Co. (NYSE:PG): Current price $77.78
With a new licensing arrangement with the fashion designer Stella McCartney, P&G Prestige division will be able sell a new line of designer fragrances. The new products will debut under the Stella McCartney brand name beginning in September, according to a company press statement released Friday. P&G Prestige President Joanne Crewes detailed the business rationale behind the decision in the statement by commenting, "Stella McCartney enhances the P&G Prestige portfolio, and her passionate consumer base will enable us to reach more women around the world. Her unique point-of-view combined with our expertise in the fine fragrance category, our core strengths in brand building and innovation and our global retail partnerships, create a perfect partnership for global growth and expansion."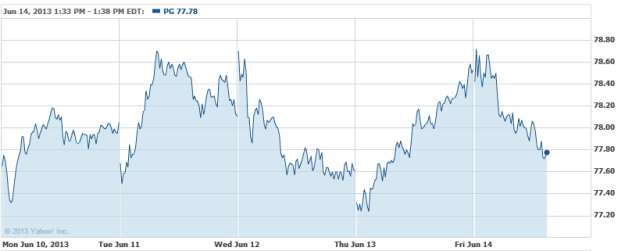 Johnson & Johnson (NYSE:JNJ): Current price $84.87
J&J has divested itself of 25.4 million shares of Elan Corporation (NYSE:ELN), thus ending a relationship begun four years ago meant to develop the Alzheimer's disease drug bapineuzumab. The former bought an 18-percent interest in the Irish biotech firm for $1 billion in 2009 and assumed bapineuzumab's development. However, the drug, which was created to deter Alzheimer's by lowering amyloid plaque buildup, failed in 2012 in the final stage of testing. On April 18, J&J sold 82 million shares — the maximum allowed – back to Elan as part of a Dutch auction, according to company spokesman Ernie Knewitz, and on Thursday the firm sold the remaining American depositary receipts for $332.5 million, concluding its plans to sell off its Elan holdings after a portfolio review.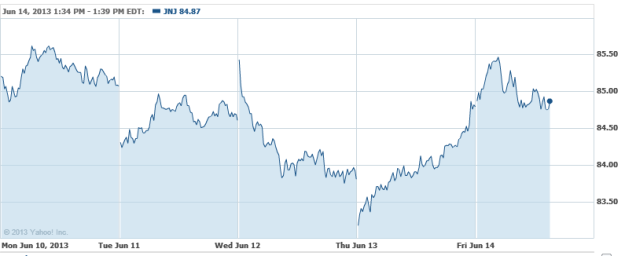 General Electric Company (NYSE:GE): Current price $23.52
GE's Canadian subsidiary GE Capital Canada recently served as the administrative agent for a $66 million-worth senior secured credit facility for Van-Rob. The debt financing will reinforce Van-Rob's liquidity and working capital requirements to spark further growth. Beginning with its inception in 1979, Van-Rob has emerged as a premier designer and maker of automotive parts for top world players in the industry like General Motors Company, Ford Motor Co. and Daimler.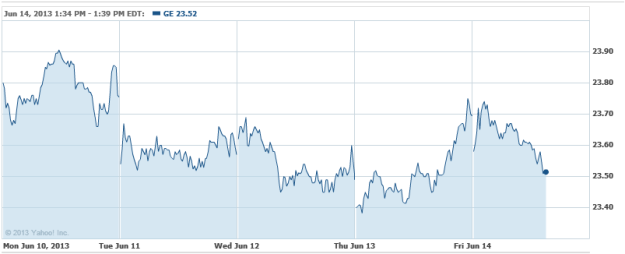 Don't Miss: Is Macy's Growing Online?