Proctor & Gamble on Solid Footing for First-Quarter 2014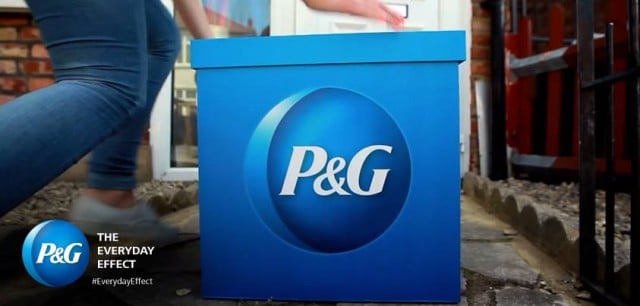 Proctor & Gamble Co. (NYSE:PG) is looking steady after showing solid footing in its earnings report on Friday. The company reported first-quarter diluted net earnings per share of $1.04 for fiscal year 2014, up 8 percent from the year before.
Core earnings per share came in at $1.05, a decrease of 1 percent year over year, but when the numbers are considered on a currency-neutral basis, core earnings per share have actually gone up by 8 percent for the quarter. Net sales were $21.2 billion, up 2 percent, and organic sales grew 4 percent for the quarter.
According to CNBC, the consumer goods producer lined up nicely with analyst predictions, which suggested the company would have earnings excluding items of $105 per share with $21.05 billion in revenue.
"We have good market share momentum, a number of strong innovations coming to market over the balance of the year, and cost savings from productivity efforts that will continue to build," Procter & Gamble CEO A.G. Lafley said in the earnings press release.
He continued: "P&G's first quarter results were consistent with our plans and expectations, putting us on track to deliver our goals for the fiscal year. … We remain focused on driving innovation and productivity. We continue to improve operating discipline and execution every day to create value for consumers and shareowners."
Procter & Gamble has been feeling the effects of the damaged dollar and exchange rates, resulting in a 2 percentage point decrease in net sales. Lafley is having his second go at the P&G helm, replacing former CEO Bob McDonald, and Bloomberg reports that Lafley will only be participating in meetings on year-end calls, not quarterly calls.
According to Procter & Gamble spokesman Paul Fox, Lafley's choice to only have calls once would save him time and preparation. The tactic, he told Bloomberg, reflects the company's "focus on annual results and trends rather than quarterly results and is consistent with our recent move to fiscal guidance."
Don't Miss: Fitch: J.C. Penney Turnaround Is Possible But Ambitious.