Prominent Hedge Fund Hears Crickets for J.C. Penney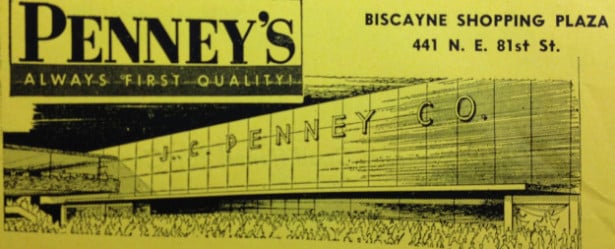 JCP -10% last two days. Crickets. $JCP

— Douglas Kass (@DougKass) December 5, 2013
Kyle Bass's hedge fund, Hayman Capital Management, disclosed in September that it held 11.4 million shares in J.C. Penney (NYSE:JCP), a stake that amounted 5.2 percent of the company's outstanding stock at the time. When compiling the stake, Bass expressed a bullish view on J.C. Penney. But by the end of the month, the firm's stake had been cut in half.
The selloff was prompted by the retailer's decision to sell 84 million shares in a public offering in order to raise cash for its turnaround attempt, a move that diluted Hayman's investment. With J.C. Penney shares close to 40 percent below early-September levels and the fact that November sales missed estimates, the hedge fund decided to close out its position. On Thursday, Bass announced in an interview on Bloomberg Television that his firm had sold its stake in J.C. Penney's stock. Following his comments, shares dropped 8.6 percent to $8.83 percent. Including that fall, shares have lost 51 percent of their value this year.
But while J.C. Penney's stock price is still plummeting, the company's sales are increasing. On Tuesday, the company reported that same-store sales, a key indicator of retail health, rose 10.1 percent over the past 12 month period — which included the important Thanksgiving holiday. In particular, sales increased 0.9 percent in the month of October and 10 percent in November, ostensibly proof that J.C. Penney's promise of revenue growth beginning in the third quarter had come true. Comparatively, same-store sales dropped 32 percent in the fourth quarter of last year.
Yet, hidden in the good news was a concerning trend. In October, even though sales increased, store visits declined, meaning that J.C. Penney has been able to get customers to buy more items. In the industry that is called increasing the conversion rate. While the company did not disclose details about customer traffic in the statement released detailing the same-store sales improvement, it is clear to Maxim Group analysts Rick Snyder that unless the retailer can "start to get incremental customers in the door, a turnaround will be very difficult." Plus, how sustainable and profitable J.C. Penney's sales gains are remain to be seen, as the analyst told Bloomberg in an interview on Wednesday.
"While a 10.1 [percent] increase is impressive, it may not be enough," he wrote in a research note obtained by Barron's. If the company reports a 10 percent increase in same-store sales, for the entire fourth quarter, sales would still be 24.3 percent below levels recorded in the same quarter of 2011. "We would be more "excited" about traffic if the press release said it was up. We do not believe that any turnaround at J. C. Penney can be achieved without increased traffic. We will be watching sequential traffic with much interest in the future," Snyder added.
As for Bass, he explained on Bloomberg Television that Hayman Capital "learned a lesson in perception changing quickly." His firm still holds the company's debt. When Myron "Mike" Ullman returned earlier this year as chief executive, a position he held before Ron Johnson, the move was praised as smart, even though J.C. Penney shares gave up 15 percent of their value during his first tenure from 2004 to 2011. It was believed that Ullman understood the retailer's core customer base much better than Johnson, a crucial quality given J.C. Penney's has spent the past year trying to bring them back to its stores.
Chief executives have come and gone relatively quickly at J.C. Penney, with the backdrop of the company's management reshuffling being its struggle to improve sales. In April, Ron Johnson's tenure as J.C. Penney's chief executive officer came to a close. Alongside his name in the history books will be the grim set of numbers that characterized the company's recent operations: the 25 percent plunge in revenues, the 50 percent decline in stock price, the 13 percent drop in customer traffic, and the $2.25 billion in financing it required. These dismal figures came as Johnson attempted to remake the company's image.
In order to steer J.C. Penney away from its image as a discounter, the former CEO believed that the department-store chain needed offer consumers more upscale products rather than the company's traditional private labels that were created in-house, even though these items create a much more profitable business with higher margins. He transformed the company's pricing structure so that it reflected "everyday low prices" and launched a plan to organize the retailer's floor space into a cluster of small designer boutiques in an attempt to revitalize the company's business. The results of these changes were an even worse financial situation.
As the retailer attempts to rebound from those massive losses, J.C. Penney's list of investors have changed as well. Both Glenview Capital Management and Hayman Capital Management cut their stakes by a combined 13.4 million shares. However, Highfields Capital Management disclosed a new investment of 3.25 million shares, according to a filing made at the end of September.
Follow Meghan on Twitter @MFoley_WSCS
Don't Miss: Starbucks? Study Finds that Dunkin' Donuts Rules the Roast in NYC.