Proxy Advisors Stand By Walter Energy and 4 Other Hot Stocks
More than 1,000 of Boeing's (NYSE:BA) 737 jets registered in the U.S.A would be subjected to an inspection to replace tail plane fixing pins, a potentially faulty part that could cause pilots to lose control of the aircraft if they failed. The directive from the FAA read:  "We are issuing this AD to prevent premature failure of the attach pins, which could cause reduced structural integrity of the horizontal stabilizer to fuselage attachment, resulting in loss of control of the airplane."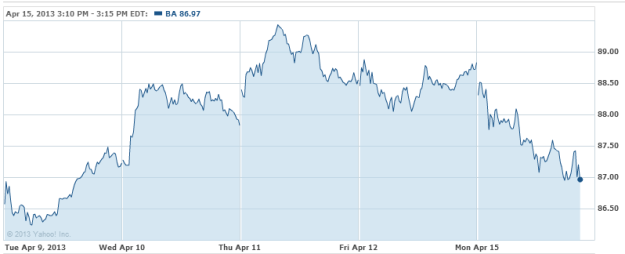 IMAX Corp (NASDAQ:IMAX) ties up with Cinepolis to install five IMAX theatres in existing multiplexes across Mexico. Cinepolis is South America's largest exhibitor the agreement indicates the growing demand for the Imax Experience. Imax now has 13 theatres with Cinepolis. "Mexico is a leading movie-going market we've only begun to penetrate and today's agreement proves our momentum is building in Latin America – a key area of focus for IMAX," said Richard L. Gelfond, CEO of IMAX. "As a result of our partnership with Cinepolis, IMAX is in Mexico's four highest-grossing complexes of 2012. By leveraging these locations as reference sites and expanding our relationship with Cinepolis to bring IMAX to more high-growth areas in Mexico, we believe we are poised to take advantage of the many opportunities that exist in this market."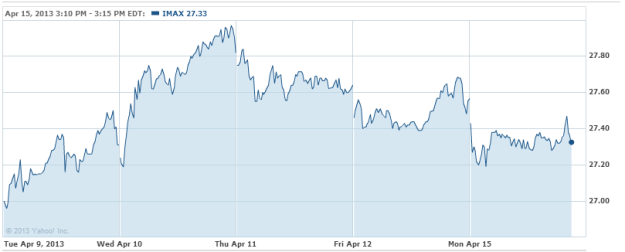 Shares of Discovery Laboratories Inc (NASDAQ:DSCO) are down 16.84 percent at $1.99 and stand halted. The company announced that the launch of its respiratory drug Surfaxin would  be delayed six more months following a request for more information from the FDA. According to the company it would send a reply to the FDA within two months and hope for the agency to complete its review in four months. If successful, it would market Surfaxin by the fourth quarter.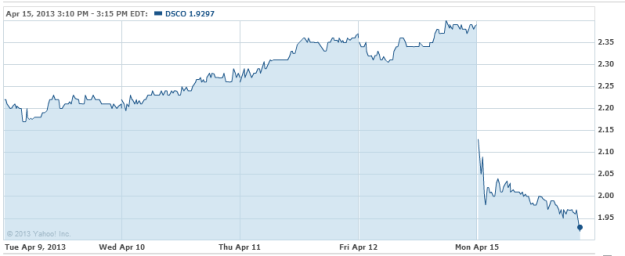 Proxy advisory firm ISS comes out in support of the ten individuals that were nominated for election to the Board of Walter Energy (NYSE:WLT) and advises shareholders to vote for their election, and reject the five candidates proposed by Audley Capital. Last week proxy advisory Glass Lewis also recommended the election of all the Board's nominees.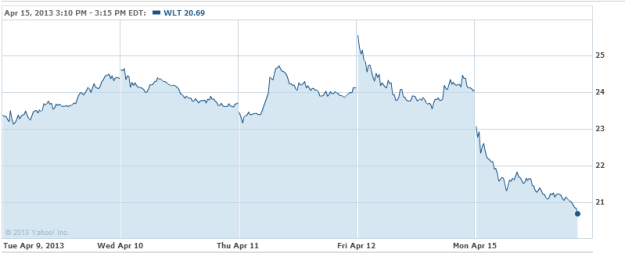 Royal Dutch Shell (NYSE:RDSA) announced plans to sell its its retail, aviation and supply and distribution downstream businesses in Italy. The move is another in the company's strategy to narrow its focus on those downstream businesses where it can be most competitive. However the announcement does not pertain to its exploration, gas, power and downstream non-service station lubricants and marine business.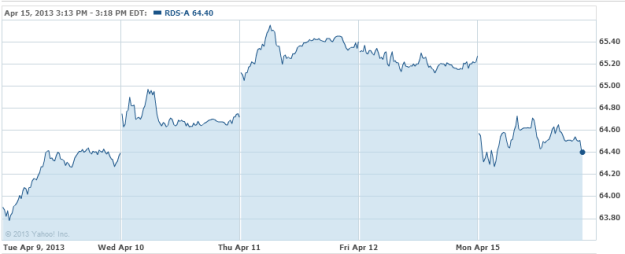 Don't Miss: Are Investors Looking For Safe Bets Outside of the U.S.?