Quick Chart Capture of Gold and Silver
Here's a snapshot of Gold (NYSE:GLD) at the close of trading today: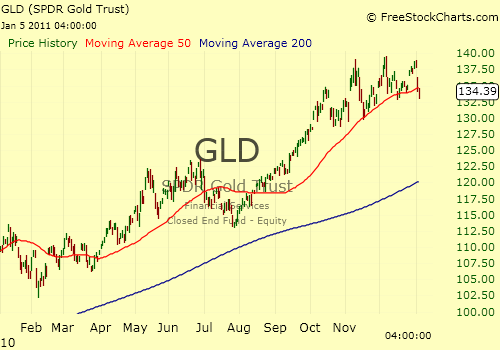 According to our friends at Bespoke Investment Group:
For the first time in 100 trading days, the price of gold (using the front month futures contract) dropped below its 50-day moving average. This ends the third longest streak of trading above its 50-day that the commodity has had since 2000. The prior two streaks ended back in 2002 (124 trading days) and 2008 (143 trading days).
Here's a snapshot of Silver (NYSE:SLV) at the close of trading today: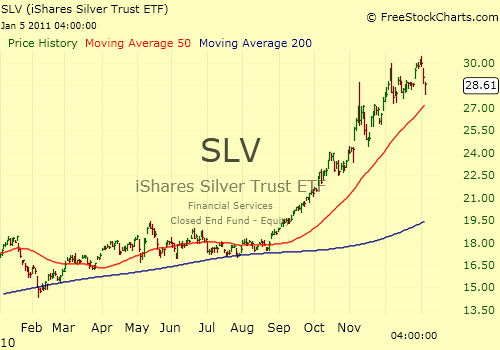 Wondering what to do next in the Gold & Silver markets? Look no further: Gold & Silver Premium Vastly Outperforms with 86.5% Return in 2010>>