Radar Movers: Apple Dodges Market Pullback, Netflix and Tesla Drop
Shares of Netflix (NASDAQ:NFLX) closed 3.9 percent in the red on Wednesday and continue to edge lower in late afternoon hours. Billionaire investor Carl Icahn was rumored to be selling his stake in the online media company, but he informed CNBC that he has not sold one single share of Netflix since buying it.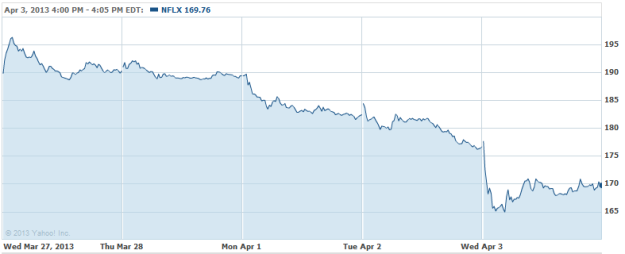 Zynga (NASDAQ:ZNGA) shares surged almost 15 percent on Wednesday and continue to climb higher in late afternoon trading. The company, which grew to fame and fortune on hugely popular Facebook (NASDAQ:FB)-based games like FarmVille, has launched a casino suite where participants can gamble with real money, online. The site accepts payments in American and Canadian dollars, as well as euros and Japanese yen, in addition to British pounds. The games were launched across the Atlantic because although online gambling is legal in many places in the world, the U.S. is not one of them.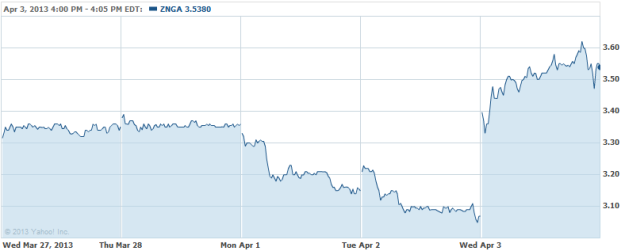 Despite a broad market pullback, Apple (NASDAQ:AAPL) shares held firm near $430. According to an analyst note from Piper Jaffray, the company's own analysis and third party data seem to indicate that Apple's iOS is the leader when it comes to web traffic coming from mobile devices, and part of the reason might be that iPhone and iPad users "are generally more engaged with their mobile devices." An Investing Analytics analysis of 10 of the top 100 mobile websites also showed iOS as the leader, over Google's (NASDAQ:GOOG) Android.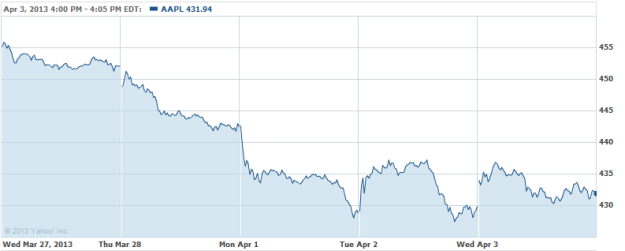 Tesla Motors (NASDAQ:TSLA) shares plunged 7.3 percent on Wednesday. Tesla unveiled its new financing plan for the Model S, its flagship sedan. While the program offers some exceptional upsides and is truly a new way of financing a vehicle, the way that the company packaged it left a bit desired, and raised concerns and even scorn among observers and investors.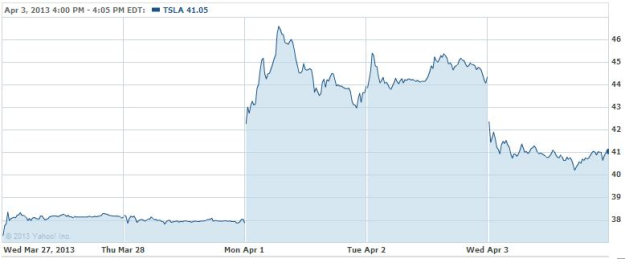 Don't Miss: Will iRadio Turn the Volume Down on Pandora?