Radar Movers: Apple's iOS 7 Attracts Attention, Priceline and NVIDIA Surprise on Earnings
Shares of Priceline.com (NASDAQ:PCLN) fell 3 percent in late afternoon hours. The travel company reported quarterly earnings of $5.76 per share, easily beating estimates for $5.27 per share. However, its outlook for the current quarter was below estimates. Priceline believes it will earn $7.87 to $8.45 per share. Analysts expected $8.65 per share. Shares of Expedia (NASDAQ:EXPE) also dipped in late afternoon hours.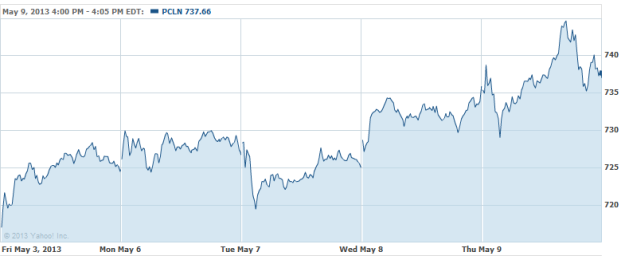 NVIDIA (NASDAQ:NVDA) shares jumped more than 1 percent in late afternoon trading. The company reported first-quarter earnings of 13 cents per share, on revenue of $954.7 million. Analysts expected earnings of 10 cents per share, on revenue of $941 million. "The success of Kepler-based GPUs within and beyond the PC helped drive another quarter of record margins," said Jen-Hsun Huang, president and chief executive officer of NVIDIA. "Kepler is capturing share among gamers, strengthening our workstation and supercomputing segments, and will fuel new growth opportunities for our GRID server graphics solutions."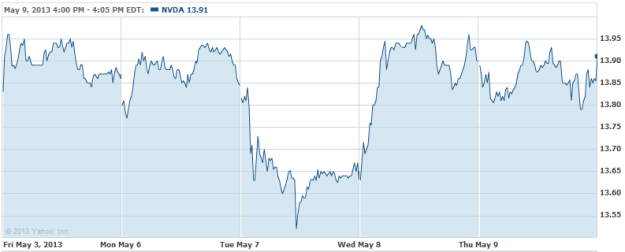 Facebook (NASDAQ:FB) shares edged slightly higher in late afternoon hours, as it might be close to buying a mapping start-up. The company in question is Waze, which uses satellite signals from users' phones to create maps and traffic information that can then be shared with other users to create an up-to-the-moment representation of road conditions. The purchase is estimated to be between $800 million and $1 billion.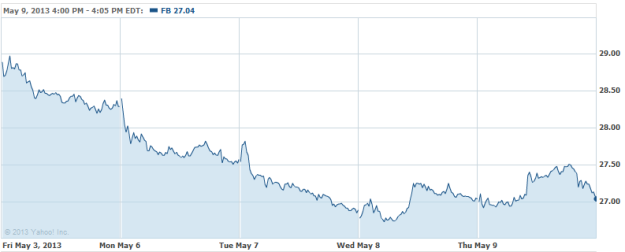 Shares of Apple (NASDAQ:AAPL) dipped nearly 1 percent on Thursday, but anticipation is heating up about its next mobile operating system. Server log data reported by Apple Insider show a significant spike in devices using Apple's iOS 7 over the past week. According to TechCrunch, mobile site company Onswipe has tracked a similar spike in iOS 7 usage on Apple's iPad devices over the same time period. Not surprisingly, many of the IP addresses associated with the new operating system were based in Cupertino and San Francisco, California.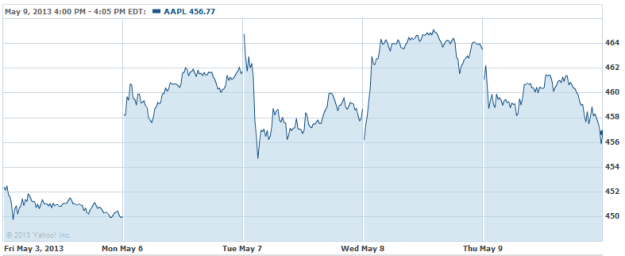 Don't Miss: How Many Companies Are Cooking the Books?