Radar Movers: Einhorn Still Likes Apple, Whole Foods and EA Surge Higher
Shares of Electronic Arts (NASDAQ:EA) surged more than 8 percent in late afternoon hours. The company reported that total revenue declined to $1.2 billion in the recent quarter, compared to $1.37 billion a year earlier. However, EA projected full-year earnings guidance of $1.20 per share, beating the analyst average of $1.10 per share. Activision Blizzard (NASDAQ:ATVI) shares also edged higher in late afternoon hours.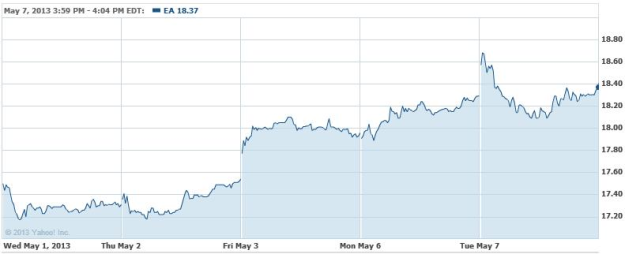 J.C. Penney (NYSE:JCP) shares increased 1.6 percent in late afternoon trading, despite reporting a preliminary 16.6 percent same-store sales drop for the first quarter. In a press release, the retailer explains, "The sales decline in the first quarter is partially attributable to construction activities in connection with the transformation of the home departments in 505 stores. The Company noted that results for the quarter also reflect its prior pricing and marketing strategies, which are being changed under new leadership."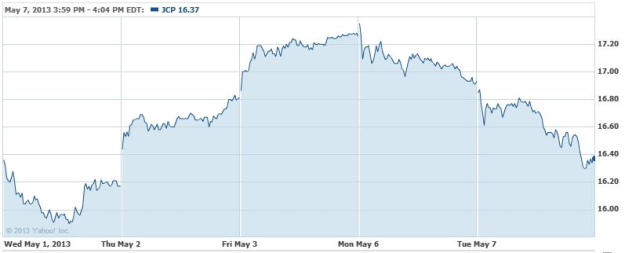 Shares of Whole Foods Market (NASDAQ:WFM) popped 7.2 percent in late afternoon hours. Same-store sales for the company increased 6.9 percent in its fiscal second quarter. Total sales rose to $3.03 billion, compared to $2.67 billion a year earlier.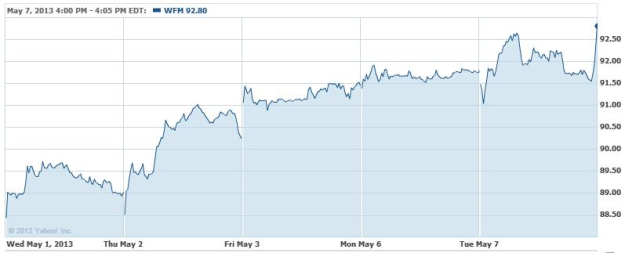 Apple (NASDAQ:AAPL) shares closed the day relatively flat. However, one billionaire investor still finds the company attractive. David Einhorn increased his Apple position during the latest downturn. He expects more innovation from the company and is pleased with the capital return program. "Our thesis remains that Apple has a terrific operating platform," he said on a conference call. "Its loyal, sticky and growing customer base will make repeated purchases of a growing portfolio of Apple products…This is a vastly more shareholder friendly capital- allocation policy than where Apple stood a few months ago. We've added to our Apple position. Now we just wait for the release of Apple's next blockbuster product."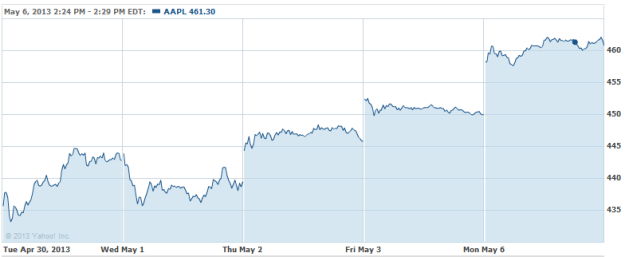 Don't Miss: Netflix CEO: Here's the Future of Television