Radar Movers: Yelp and News Corp Drop After Earnings, BlackBerry Boasts Launch
Shares of Yelp (NYSE:YELP) declined more than 2 percent in late afternoon trading. The company reported a fourth quarter loss of 8 cents per share, worse than an estimated loss of 4 cents per share by Wall Street. On the positive, revenue surged 65 percent to $41.2 million, topping estimates of $40.3 million.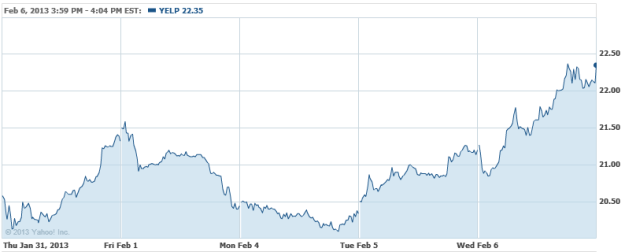 News Corp (NASDAQ:NWS) shares fell 1.8 percent in late afternoon hours, despite reporting better-than-expected financial results for its fiscal second quarter. Earnings came in at $2.38 billion ($1.01 per share), compared to $1.06 billion (42 cents per share) a year earlier. Rupert Murdoch, chief executive officer, explains, "News Corporation's fiscal second quarter performance reflects our strong momentum. Double-digit gains in our Cable and Television businesses, along with improvements in our Publishing segment, drove revenue and earnings growth even as we seized opportunities to invest in our core businesses for long- term and sustainable growth."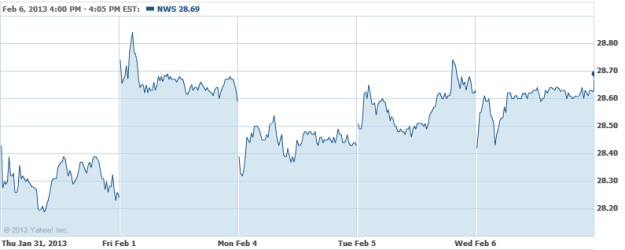 Shares of BlackBerry (NASDAQ:BBRY) closed in the green on Wednesday and continue to edge higher in late afternoon trading. The struggling company released a statement claiming its new smartphone had an impressive showing in foreign markets. "In Canada, yesterday was the best day ever for the first day of a launch of a new BlackBerry smartphone. In fact, it was more than 50 percent better than any other launch day in our history in Canada," said Thorsten Heins, BlackBerry President and CEO. "In the UK, we have seen close to three times our best performance ever for the first week of sales for a BlackBerry smartphone." BlackBerry is currently in a battle with Microsoft (NASDAQ:MSFT) for third place in the smartphone market.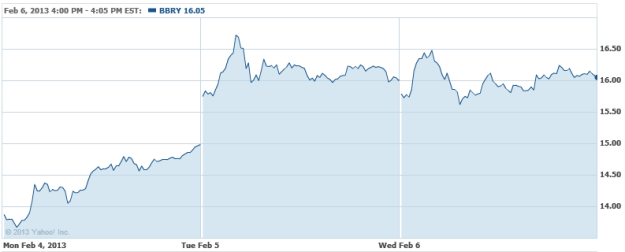 Facebook (NASDAQ:FB) shares gained more than 1 percent on Wednesday and continue to attract attention in late afternoon hours. New findings from the Pew Research Center's Internet & American Life Project indicates that 61 percent of current Facebook users at one time or another in the past took a voluntarily break from the social site for several weeks or more. Twenty-percent of the online adults who do not currently use Facebook, claim they at least tried the social site once, but no longer use it. Only 8 percent of online adults who do not currently use Facebook are actually interested in becoming a user in the future.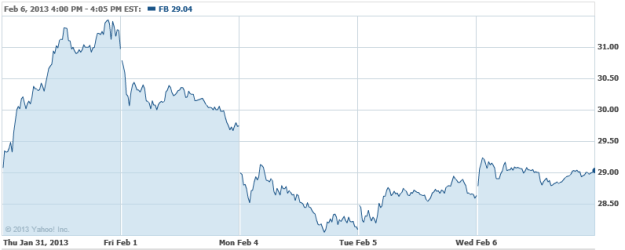 Investor Insight: Are Apple and Samsung Leaving Everyone Else Behind?