Radar Movers: Zynga and Qualcomm Plunge After Earnings, Apple Remains Quiet
Shares of Qualcomm (NASDAQ:QCOM) plunged 5 percent in late afternoon hours. The company reported fiscal second-quarter earnings of $1.17 per share, in line with estimates. Revenue came in at $6.12 billion, compared to $4.94 billion a year earlier. However, Wall Street appears nervous about the guidance. Qualcomm expects earnings of 97 cents to $1.05 per share on $5.8 billion of revenue for the fiscal third quarter. Analysts expected earnings of $1.04 per share with revenue of $5.88 billion.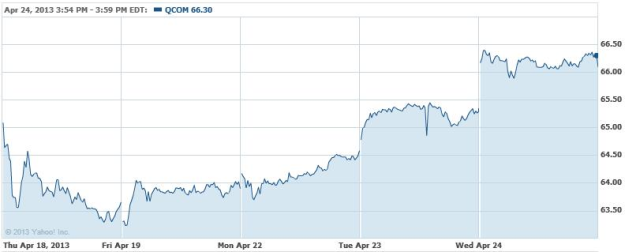 Zynga (NASDAQ:ZNGA) shares tanked more than 11 percent in late afternoon trading. The online gaming company reported better-than-expected first-quarter earnings, but also warned about the second quarter. Zynga projected a revenue range of $225 million to $235 million, below analysts' estimates of $258.1 million.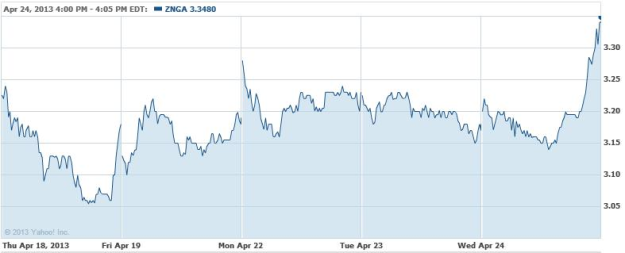 Shares of Apple (NASDAQ:AAPL) held steady on Wednesday. The tech giant's latest quarterly results beat on the top and bottom line. Guidance was weaker than expected, but Apple launched the largest capital return program in market history. The Board of Directors approved a plan to return $100 billion by the end of 2015, representing a $55 billion increase from the original plan announced last year. It raised its buyback program from $10 billion to $60 billion, and hiked its quarterly dividend from $2.65 to $3.05 per share.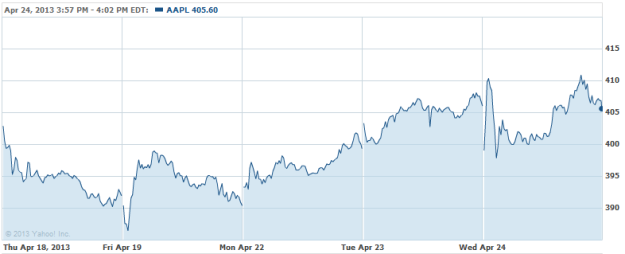 Wells Fargo (NYSE:WFC) and Exxon Mobil (NYSE:XOM) shares both edged slightly higher on Wednesday. Both companies recently announced dividend raises. Wells Fargo increased its payout 20 percent from 25 cents to 30 cents per share, making it the fourth  dividend increase since 2011. Meanwhile, Exxon hiked its dividend 11 percent to 63 cents per share. Exxon stated, "This second-quarter dividend compares with 57 cents per share paid in the first quarter of 2013. Through its dividends, the corporation has shared its success with its shareholders for more than 100 years and has increased its annual dividend payment to shareholders for 31 consecutive years."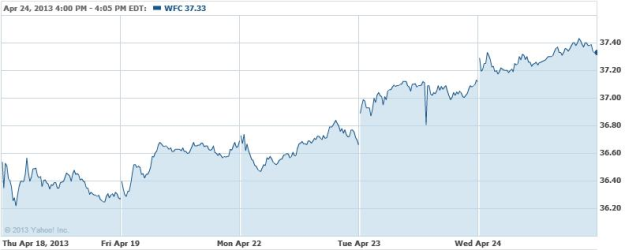 Don't Miss: Apple's Massive Cash Hoard Hits New Record