RadioShack Tumbles on News of Financial Adviser and 2 More Heavily Traded Stocks to Follow
RadioShack Corp. (NYSE:RSH): Current price $2.37
RadioShack shares were down around 20 percent on Thursday following a report that the company is thinking about hiring a financial adviser to aid in repairing its balance sheet. Sources told trade publication Debtwire that RadioShack plans to accept offers for a financial adviser in the coming weeks to examine a possible a balance sheet fix while it faces a series of debt maturities, escalating cash burn, and swollen inventory levels.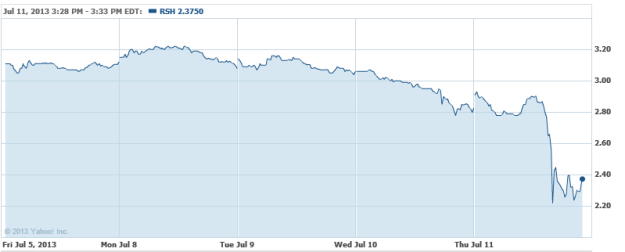 Sirius XM Radio Inc. (NASDAQ:SIRI): Current price $3.63
The No. 1 online radio streaming service provider in the United States, Pandora Media Inc. (NYSE:P), is being negatively impacted by increasing competition in the broadcast radio industry, primarily from satellite radio operator Sirius XM and Apple Inc.'s (NYSE:AAPL) online radio service of Apple. Pandora mainly supplies music services to laptops and next-generation smartphones.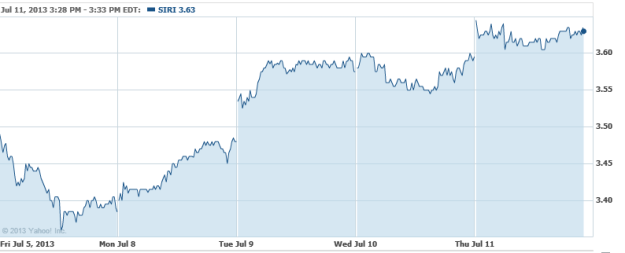 Petrobras (NYSE:PBR): Current price $13.25
Petrobras shares are up almost 7 percent Thursday after the company said it began employing a practice called Hedge Accounting for export business in mid-May. This practice is regulated in Brazil via accounting pronouncement CPC38 — Financial Instruments: Recognition and Measurement — which allows firms to lower impacts to their periodic results because of exchange rate fluctuations, assuming that they generate foreign currency future cash flows that are equivalent and in opposite directions.