Rand Paul Trades Fed Audit for Janet Yellen Confirmation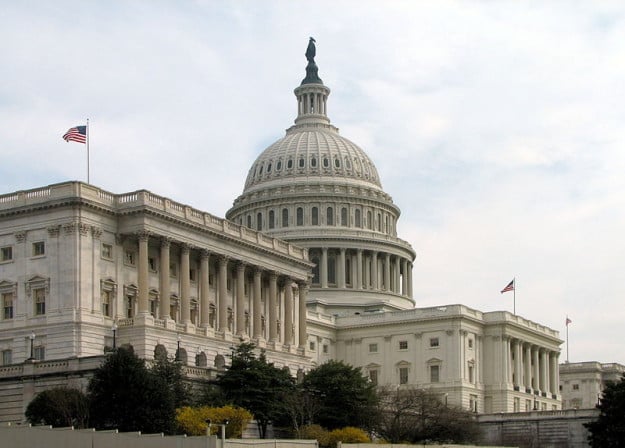 Sen. Rand Paul (R-Ky.) continues to try and make lemonade from what he considers lemons for himself. Proving that he looks for any opportunity to forward ambitions, Paul sent a letter to Senate Majority Leader Harry Reid on Tuesday. In it, he explains that he will put a hold on confirming President Barack Obama's Federal Reserve chair nominee, Janet Yellen, unless a piece of legislation he has sponsored is also considered.
A "hold," the Senate's website explains, is not officially part of the Senate's rules. Turning to precedent does not help, as "little is known with respect to its origins," but it "has become a prominent feature of today's Senate." By using a hold, senators can delay the consideration of nominations or legislation.
A Congressional Research Service report released earlier this year described the present-day nomination process. Although 99 percent of appointments are eventually confirmed, that does not mean hiccups do not exist along the way for high-level appointees.
Paul justifies his self-serving tactic by writing: "As the Senate debates the nomination of the next head of the Federal Reserve, there is no more appropriate time to provide Congress with additional oversight and scrutiny of the actions and decisions of the central bank. Therefore, I request that my bipartisan legislation, S. 209, the Federal Reserve Transparency Act, be scheduled for an up or down vote concurrently with the Yellen nomination."
S. 209 would require the Comptroller General to complete an audit of the Federal Reserve Board and Federal Reserve Banks within one year of the bill's passage. Ninety days after the completion of the audit, a report must be filed with Congress. Paul qualifies the bill as bipartisan since one Democratic senator joined 24 Republican senators in co-sponsorship. A related bill, H.R.24 – Federal Reserve Transparency Act of 2013, was introduced in the House of Representatives by Georgia Republican Paul Broun.
In a statement, Paul said that Americans "have a right to know what this institution is doing with the nation's money supply. The Federal Reserve does not need prolonged secrecy — it needs to be audited." Paul is not alone in threatening to block Yellen. Sen. Lindsey Graham (R-S.C.) revealed in a tweet that he planned to block all appointments until he received information concerning the Benghazi survivors.
Don't Miss: Top 10 Most Expensive States for College.