RBS Gets A Black Eye and Facebook Users Shop Around: Market Recap
Turning their collars to chilly economic headwinds, some of which suggest a brewing currency war between the dollar, the yen, and the euro, the U.S. equity markets managed to push away heavy early-morning losses to close essentially flat for the day.
At the close: DJIA: +0.05%, S&P 500: +0.05%, NASDAQ: -0.10%.
On the commodities front, Oil (NYSE:USO) climbed 0.21 percent to $96.84 per barrel. The weekly EIA Petroleum Status Report showed that inventories grew by 2.6 million to 371.7 million barrels, well above their average for this time of the year. Precious metals were once again mixed: the price of Gold (NYSE:GLD) rose 0.27 percent to $1,678.10 per ounce, while Silver (NYSE:SLV) fell 0.08 percent to $31.86 per ounce. The yield on the 10-year T-bill fell 0.037 points to 1.962 percent following the announcement of a $24 billion auction of the security next week.
Here's your Cheat Sheet to today's top stock stories:
The U.S. Postal Service announced that it will discontinue Saturday mail delivery starting in August. The announcement hardly comes as a surprise given the $15.9 billion net loss reported by the institution in 2012. The USPS, which receives no financial assistance from the government but is still regulated by Congress, is hoping to cut costs by as much as $2 billion per year. The move follows other cost-cutting measures, such as a 28-percent workforce reduction and the consolidation of more than 200 locations… (Read more.)
A new report from the Pew Research Center suggests that the novelty of social media may be wearing off, which could spell bad tidings for the industry that has rapidly grown around the phenomenon. The study shows that not only are more people "taking breaks" from sites such as Facebook (NASDAQ:FB) — suggesting that the use feels like a bad habit to some — but that many users are shopping around different platforms to find the right fit, suggesting a possible decentralization of the user base… (Read more.)
Airlines enjoyed a boost on Wednesday following the EIA Petroleum Status Report. The prospect of decreasing oil prices looms given high inventory levels, but with jet fuel accounting for as much as 40 percent of costs, the top airlines are going to have to find new tricks to cut costs. So far this year, one airline has dramatically outperformed its peers on the stock chart, and its movement is in no small part due to its bold jet fuel cost-cutting strategies… (Read more.)
Dell (NASDAQ:DELL) CEO Michael Dell and Silver Lake Partners are finally in agreement on the purchase of the PC-maker by the private-equity firm, but opposition from shareholders remains a threat. Dell and Silver Lake have agreed to take the company private at $13.62 per share, but shareholders have threatened to file a lawsuit if the buyout price didn't tip $14 per share… (Read more.)
The Royal Bank of Scotland (NYSE:RBS) earned itself a shiner on Wednesday after the bank announced it will join 11 other financial institutions in settling with regulators over the LIBOR rate-rigging scandal. The bank will pay a total of $615 million to U.K. and U.S. authorities for its role in the ordeal. The settlement meant that UBS did not have to admit criminal liability, saving it from losing its banking license… (Read more.)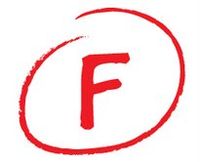 JPMorgan (NYSE:JPM) and those who work in its investment banking division are feeling the bite of a rough 2012. Global deals for the unit fell 12 percent for the year, while net income dropped 15 percent. The sting of failure was made all the worse by the fact that the division is just one of several that performed poorly for the year, and many traders and managers in the unit have quit or been fired… (Read more.)
BlackBerry's (NASDAQ:BBRY) new Z10 smartphone won't go on sale in the U.S. until mid-March, making sales in the U.K. and Canada a highly watched metric. The stock has been on a tear since the start of 2013, despite a big decline immediately after its first real product launch in 18 months, and is now up 33.7 percent for the year. In order to justify this sort of movement, strong overseas sales will need to be echoed in the American market… (Read more.)
Time Warner (NYSE:TWC), Marathon Oil (NYSE:MRO), Green Mountain Coffee Roasters (NASDAQ:GMCR), Ralph Lauren (NYSE:RL), and News Corp (NASDAQ:NWS)(NASDAQ:NWSA) all posted earnings today. Find a summary of their results here.
Don't Miss: Which Airlines Have Outperformed in 2013?