Ready for Obamacare Enrollment? Here's a Quick Primer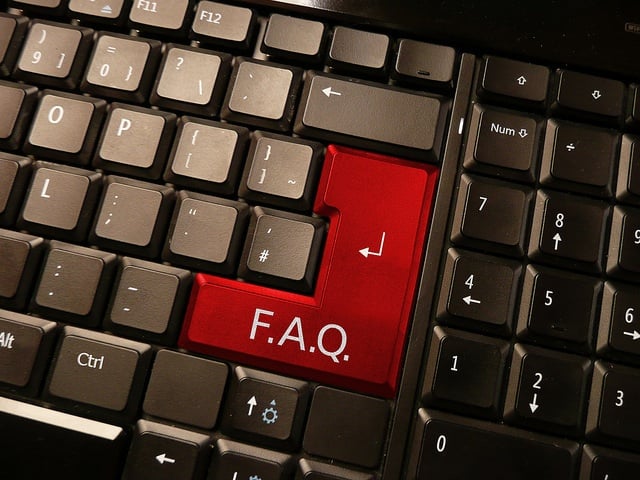 Forgetting, for a moment, the political war in which the Affordable Care Act has become entangled, and the questionable effect a government shutdown would have on the implementation of the health care reform's cornerstone provision, the individual insurance exchanges — these online marketplaces will significantly change how many Americans access health care. That being said, the stream of news and opinions about the Affordable Care Act has left consumers confused about how the exchanges will actually work; data compiled by the Kaiser Family Foundation in its August 2013 Health Tracking Poll found that slightly more than half of the American public, 51 percent, said they do not have enough information about the law — known popularly as Obamacare — to understand how it will impact them and their family. This percentage has remained largely unchanged since 2010.
The reasons for this confusion are numerous. In its very nature, the law is complex. Instead of government-run healthcare, the United States has relied primarily on employers to purchase health coverage for their employees in the private market, with government policy only filling in the gaps. The very fact the current system has so-called "gaps" made it difficult to adjust. Two big gaps were fixed by pieces of legislation passed in 1965 as part of President Lyndon Johnson's "Great Society," a set of domestic programs that included Medicare, which provided health insurance to older Americans and the disabled, and Medicaid, which brought health insurance to the poor. The Affordable Care Act was meant to fill the last gap in insurance coverage. The fact that some states have limited the amount of information distributed to its residents and that the Obama administration has struggled to make clear the provisions of the reform have only made the confusion greater.
The level of confusion surrounding Obamacare remains high, even though the enrollment period begins Tuesday, so here is a brief primer on the Affordable Care Act and its insurance exchanges:
– Where to Enroll:
In mid-September, the White House warned consumers to beware possible fraud when signing up for coverage via the online market places. In a warning to consumers, Daniel R. Levinson, the inspector general at the Department of Health and Human Services, said that unsolicited callers requesting personal information for health-related reasons "may be trying to steal your identity." In order to avoid being taken advantage of, consumers should use healthcare.gov to navigate to state's individual exchanges, or, if predicted technical glitches materialize, the phone number 1-800-318-2596 can be used as an alternative.
– When does coverage go into effect?
Obamacare's exchanges are scheduled to open on October 1, setting off a six-month enrollment period during which consumers can purchase coverage that will begin January 1, 2014. After the March 31, 2014 deadline, coverage can only be purchased after a major life event such as a marriage, divorce, birth of a child, or the loss of a job.
– What coverage will be available?
The individual exchanges will allow consumers to comparison-shop for health insurance policies in online marketplaces, which were designed to give individual customers collective bargaining power that will foster competition and drive down prices. In particular, the marketplaces are expected to attract individuals who will qualify for a federal subsidy, which will make their premiums more affordable, and those with pre-existing conditions, who will no longer be denied coverage or charged prohibitively expensive rates. All plans offered on the exchanges will be required to offer a set of ten essential benefits, including maternity care, mental health care, and emergency services and hospitalization. However, different plans may also include additional services, such as physical therapy, for those who require different coverage options.
Plans are also divided into four categories: bronze, silver, gold, and on some exchanges, platinum. Because each is required to offer the same essential benefits, where the plans differ is in cost structure. The lower the premium, the higher the plan's out-of-pocket costs. For example, the lowest-level bronze plan has the lowest premiums but covers just 60 percent of out-of-pocket costs and includes deductibles, co-payments, and coinsurance. Comparatively, the silver plan covers 70 percent, the gold covers 80 percent, and the platinum covers 90 percent. For individuals under 30 or suffering financial hardship, policies offering catastrophic coverage are available as well. But those plans have high deductibles of as much as $6,350 in 2014, and tax credits cannot be applied.
Within each cost bracket — bronze, silver, gold, and platinum — plans will differ based on health care networks of doctors and hospitals. Also, some plans will also have lower deductibles and higher co-payments, while others will have a separate deductible for prescriptions.
The law also mandates that plans offered on the exchange must cap out-of-pocket expenses at $6,350 for an individual and $12,700 for a family of two or more in 2014.
Premiums will vary from exchange to exchange because of the state-by-state variations in market competition, the cost of health care, and the negotiating powers of the exchange, according to research conducted by  the Kaiser Family Foundation.
– Who will qualify for federal subsidies?
Those individuals who earn between 100 percent and 400 percent of the federal poverty level, which ranges from $11,490 to $45,960 for an individual and from $23,265 to $94,200 for a family of four, will obtain a tax credit. Income eligibility is based on an individual's adjusted gross income. The amount of the tax credit is based on a benchmark premium, which equals the cost of the second cheapest "silver" plan in the area where the person lives. The tax credit equals that benchmark premium minus what the individual is expected to pay based on their family income, an amount calculated on a sliding scale from 2 percent to 9.5 percent of income. The tax credit can also be applied toward the purchase of other levels of coverage, such as a bronze plan.
Kaiser Family Foundation has a subsidy calculator that gives a rough estimate of eligibility.
Help is also available for those individuals who cannot afford out-of-pocket expenses. People with incomes between 100 percent of the federal poverty level and 250 percent (about $28,725 for an individual and $58,875 for a family of four) are eligible for cost-sharing reductions so that deductibles and co-payments will be cheaper and out-of-pocket maximums will be lower. However, those reductions are only available to those who purchase silver-level plans, although they will still be eligible for the premium subsidies.
Changes in income should be reported to the exchange to avoid owing money to the Internal Revenue Service at tax time, if income increases, or to get a larger subsidy, if income falls.
– What about Medicaid eligibility
Costing a total of $1.3 trillion, the Affordable Care Act was designed to make affordable health insurance accessible to almost all Americans via a two-part system: the expansion of state Medicaid programs and the creation of insurance exchanges where individuals will be able to comparison-shop for health insurance policies. However, the Supreme Court ruled that the mandated expansion of Medicaid was unconstitutional, finding that taking away all a state's funds for its entire Medicaid program because it refused to make the expansion was a coercive policy. Instead, the Medicaid expansion was made optional, and 22 states decided not to move forward with the program while 3 states have yet to come to a decision. Alabama, Alaska, Florida, Georgia, Idaho, Indiana, Kansas, Louisiana, Maine, Mississippi, Missouri, Montana, Nebraska, North Carolina, Oklahoma, South Carolina, South Dakota, Texas, Utah, Virginia, Wisconsin, and Wyoming are not expanding the program as of now.
In the 25 states, plus the District of Columbia, that have expanded the program, any individual who does not have employer-sponsored coverage, is under the age of 65, and earns up to 138 percent of the federal poverty level (about $16,000 for an individual and $32,500 for a family of four in 2014, qualifies for Medicaid.
It is important to remember that Medicaid, a federal health program for families and individuals with low income, is different than Medicare, a program that guarantees access to health insurance for Americans aged 65 or older. Medicare beneficiaries are already covered and the Affordable Care Act will do nothing to change their benefits; they do not have to change their Medicare coverage or enroll in their state's exchange. In fact, it is illegal for insurance providers to sell an exchange policy to a Medicare beneficiary.
– Will all doctors accept exchange-based insurance?
The Obama administration's rhetoric has hammered home the point that "competition and consumer choice [on the exchanges] are actually making insurance affordable." The less obvious piece of that strategy is that the health insurance will cost customers less than expected because many insurers will limit the choices of doctors and hospitals available.
Plans offered on the exchanges must offer specific benefits — including maternity leave and mental health care; those with pre-existing conditions cannot be excluded from coverage; and, most obviously, the policies offered must be affordable. And, as many politicians and industry experts have worried for months, if not years, those requirements would make it difficult for insurers to construct policies. That the majority of new enrollees to the exchanges are expected to be proportionally older and sicker, as well as more likely to have been without insurance for some time, the affordability part of that equation appeared as an insurmountable challenge. But affordability will also be among the most important qualification for the low- and middle-income enrollees who are expected to constitute the majority of the new insurance consumers signing up on the exchanges come October 1.
When compared to commercial insurance, consumers should be prepared for "much tighter, narrower networks" of doctors and hospitals, Adam M. Linker, a health policy analyst at the North Carolina Justice Center, told The New York Times. "That can be positive for consumers if it holds down premiums and drives people to higher-quality providers," he added. However, as Linker explained, the shrunken networks also pose a risk "because, under some health plans, consumers can end up with astronomical costs if they go to providers outside the network." Not only that, but many insurers are cutting doctors' fees; according to Dr. Barbara L. McAneny, a cancer specialist in Albuquerque, insurers in the New Mexico exchange were generally paying doctors at Medicare levels, which she told the publication were "often below our cost of doing business, and definitely below commercial rates."
Karen Pollitz, a senior fellow at the Kaiser Family Foundation, told the Times that plans will be required to provide a directory that lists their network's providers.
– What about employer-based coverage?
The employer mandate of the Affordable Care Act was delayed until 2015, but about 58 percent of non-elderly Americans already receive insurance through an employer.
Employer-sponsored coverage is typically a better option than purchasing coverage on the individual coverages. Many employers heavily subsidize their workers' premiums, which can be paid for using pretax dollars unlike when an individual purchases coverage on the exchange. "Plus, employer plans are typically fairly generous," said Lynn Quincy, a senior policy analyst at Consumers Union, told the Times.  If employer-sponsored coverage is an option, the worker will be ineligible for a tax credit unless his or her share of the premium for the lowest-cost individual plan offered by the employer is more than 9.5 percent of his or her modified adjusted gross income, Obamacare's affordability cutoff. If the plan does not cover 60 percent of medical costs, the worker may also buy subsidized coverage.
–– Insurance for the self-employed and small business owners
Those Americans who are self-employed can shop for coverage on the individual exchanges. For small business owners, with fewer than 50 employees, company-wide insurance can be purchased through the Small Business Health Options program, known as the SHOP Marketplace, which will give small companies the bargaining power of larger companies.
–– What are the penalties for failing to puchase coverage?
Individuals who choose to go without insurance will be fined $95 or approximately 1 percent of income, whichever amount is greater. Each year after 2014, the penalty will increase until it hits a ceiling of $695 or 2.5 percent of household income in 2016. At that time a family would pay maximum fine of $2,085, or 2.5 household percent of income, whichever amount is greater.
The only exception to the individual insurance mandate are those people for whom the cost of insurance premiums exceeds 8 percent of income, if income falls below the threshold for filing taxes, of if the individual has a certified hardship or would have qualified for Medicaid but lives in a state that did not expand the program.
Follow Meghan on Twitter @MFoley_WSCS