Recent Recalls Weren't a Headache for Johnson & Johnson Earnings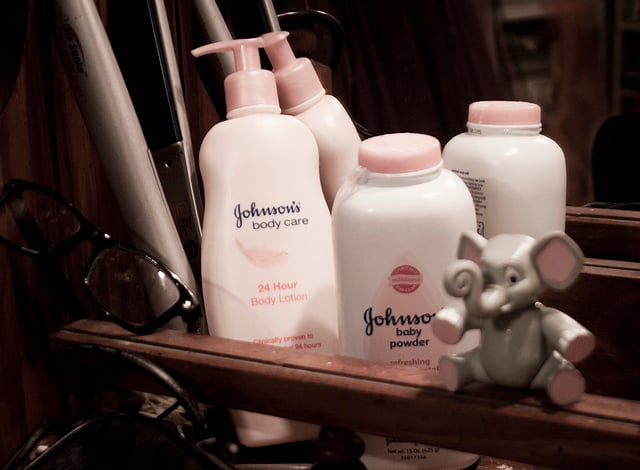 Johnson & Johnson (NYSE:JNJ) reported earnings after the bell on Tuesday morning, and shares are up 0.89 percent at the time of writing as the health care and pharmaceutical company beat expectations for both revenue and earnings.
Johnson & Johnson reported earnings per share of $1.36, up 8.8 percent from $1.25 in the third quarter of last year. Analysts had estimated the company would post earnings of $1.32 per share. Revenue came in at $17.58 billion, which beat estimates that placed the figure at $17.46 billion. The company's revenue was $17.05 billion in 2012.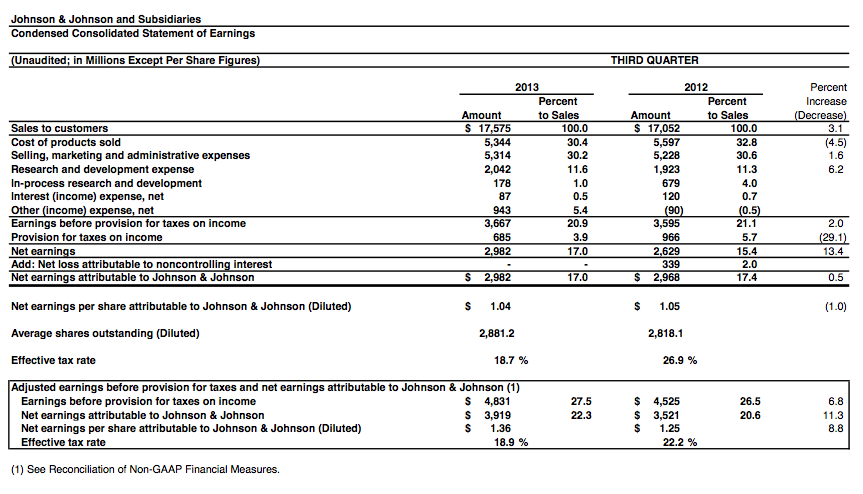 Johnson & Johnson's consumer segment saw a small growth of 0.9 percent versus the third quarter of 2012. Baby care fell 4.8 percent, oral care fell 12.3 percent, wound care/other fell 9.8 percent, and women's health fell 4.9 percent, while over-the-counter medicines grew 17.9 percent and skin care grew 3.6 percent.
The company saw more growth in its pharmaceutical segment. Pharmaceuticals as a whole grew 9.9 percent year over year worldwide. Immunology worldwide grew 12.4 percent, driven by an international growth of 43.6 percent versus the third quarter of 2012. Drugs to treat infectious diseases grew 3.3 percent, neuroscience drugs fell 4.6 percent, and oncology treatments grew 56.2 percent.
At the beginning of the month, it was reported that Johnson & Johnson's blood test screening unit, which was put on the auction block in January, is fetching offers of up to $5 billion from private equity firms. The Ortho Clinical Diagnostics unit makes blood screening equipment and blood tests that are considered to be less effective and less profitable than molecular diagnostics, but the unit still brings in $2 billion per year in sales. Five different firms have submitted bids and are waiting to hear back on whether they've made it past the first round of cuts.
Johnson & Johnson has come under scrutiny for recalls of its products in the past, and worries about quality control were brought back to the surface in mid-September, when the company recalled its injectable antipsychotic drug Risperdal Consta. Tests showed mold in the product and that 200,000 bottles of liquid children's Motrin may have contained plastic particles. The New York Times reported on the latest recalls, raising of the question of whether the company has just become more rigorous with its testing and voluntary recalls or whether quality control at the company is slipping yet again.
According to the company's third-quarter earnings, which were driven in particular by growth in its pharmaceutical segment, the recalls haven't been enough to deter customers.
Follow Jacqueline on Twitter @Jacqui_WSCS
Don't Miss: Why Does the GOP Really Hate Obamacare?