Red Hat Recruits Microsoft Employee and 2 Dow Movers To Watch
JPMorgan Chase & Co. (NYSE:JPM): Current price $48.12
Because a measure finalized by the United States Commodity Futures Trading Commission, JPMorgan Chase, Barclays (NYSE:BC), and other banks will now be exempt from Dodd-Frank Act swap market rules when trading between or among their own affiliates, says Bloomberg. The new rule forms a part of the commission's mandate to reduce risk and expand transparency in the $639 trillion-global swaps market.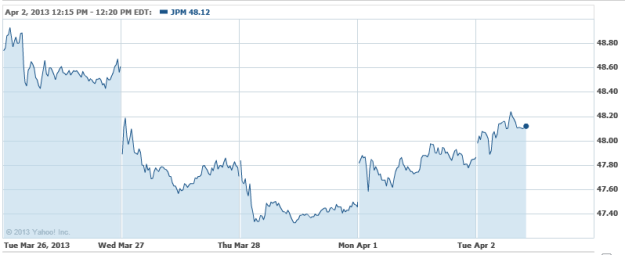 Microsoft Corporation (NASDAQ:MSFT): Current price $28.78
Red Hat (NYSE:RHT) has named a new chief for its virtualization technologies and solutions. Radhesh Balakrishnan, previously at Microsoft, will become the global leader of Red Hat's virtualization infrastructure solutions, including responsibilities for its Red Hat OpenStack and Red Hat Enterprise Virtualization technologies and solutions.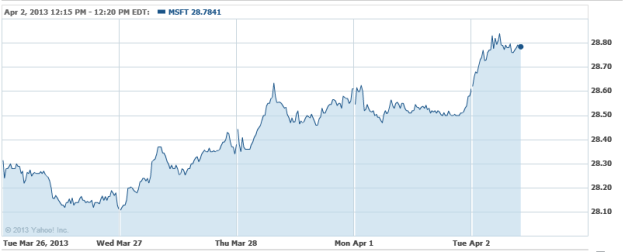 AT&T (NYSE:T): Current price $37.62
Shares of Vodafone Group (NASDAQ:VOD) moved up as much as 4.3 percent in London trading subsequent to a Financial Times blog reporting that AT&T and Verizon Communications (NYSE:VZ) might extend an offer for the company, says Bloomberg.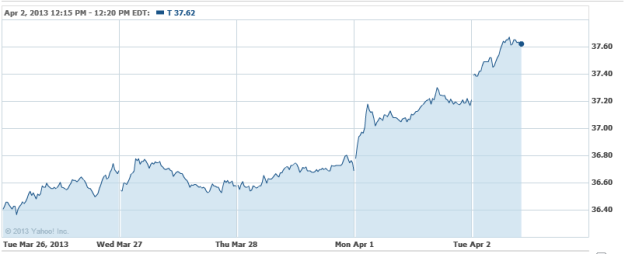 Investing Insights: Where Will Dell Go Next?