Relaunch Thursday: J.C. Penney Is Taking Back Home Goods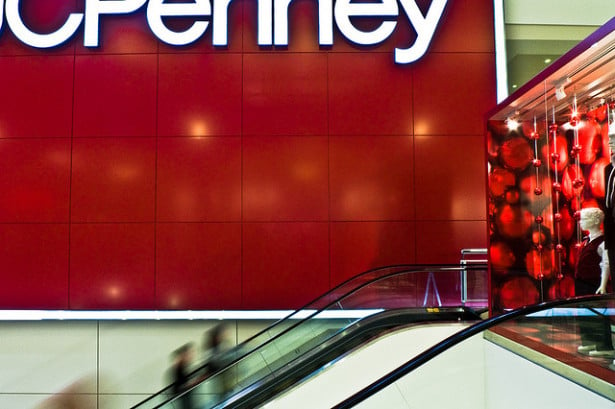 J.C. Penney (NYSE:JCP) is riding the success of its latest turnaround efforts and relaunching its previously thriving home goods section. Will customers revisit J.C. Penney stores to get their hands on the affordable, no-fuss brands they used to know and love? The company's executives sure hope so.
According to Reuters, the department store chain is relaunching its home goods section on Thursday. Its rebuilt home business will offer more lower-priced items, in-house brands, and basics like towels and comforters. Though former CEO Ron Johnson believed that J.C. Penney should drop the affordable, no-frills brands when it came to home goods, sticking only to higher-priced, trendier brands, that strategy didn't end up working, and new CEO Myron Ullman is going back to what did. In 2006, before Johnson orchestrated the restructuring, Reuters reports that home products generated about 20 percent of J.C. Penney sales, while post-Johnson, in 2013, they were about 12 percent.
J.C. Penney is now working to take on rivals like Target (NYSE:TGT) and Kohl's (NYSE:KSS) by offering home goods items at affordable prices, both in-store and online. Per the news service, J.C. Penney will continue to offer popular brands like Calphalon like it did under the Johnson reign, but it'll also expand its offerings of other national brands, like Royal Velvet bedding and bath towels. The company will also bring back lower-price, in-house brands such as Cooks cookware, which Johnson eliminated, and add bedding, bath, and luggage under its Liz Claiborne brand.
Investors seem to support J.C. Penney's new ambition to resurrect its former home goods success, and shares sat up 2.02 percent Thursday morning, at $9.11 as of 9:35 a.m. Eastern. Reuters highlights that J.C. Penney shares have risen since the company's executives gave an optimistic 2014 forecast in February, but they are still 55 percent below a yearly high hit in May. Investors know that J.C. Penney once enjoyed significant prosperity in its home goods sector, and a step away from Johnson's old strategy could help revive some of those sales.
According to Reuters, when the former CEO came in, Johnson spent hundreds of millions of dollars last year remodeling its 600 largest stores, including new home sections with brand "shops," subsequently losing hundreds of millions more in sales from disruptions during renovations. That led J.C. Penney, once a leader in home goods, to suffer a home goods sales plummet of about $1.3 billion in 2013, down from $4.2 billion seven years earlier.
It was all too clear that the former Apple executive didn't know what he was doing, and that's why he was fired after only seventeen months in office. Now it is up to Ullman to pick up where Johnson left off, and fortunately for the new CEO, he has actually seen some success as of late. J.C. Penney released an upbeat forecast for the first time in a while in February, and as aforementioned, shares are slowly starting to rise again.
It's still unclear whether J.C. Penney will be able to win back the many customers it lost during Johnson's reign, but it is evident that the New York-based retailer is going to try. In home goods, Jan Hodges, senior vice president in charge of the division, said to Reuters that J.C. Penney is returning to its 60-40 percentage split in favor of soft goods like bedding and bath products over hard goods like small appliances, and the company is also planning on reinventing its furniture selection.
More From Wall St. Cheat Sheet: