Report: Americans are Short on Skilled Labor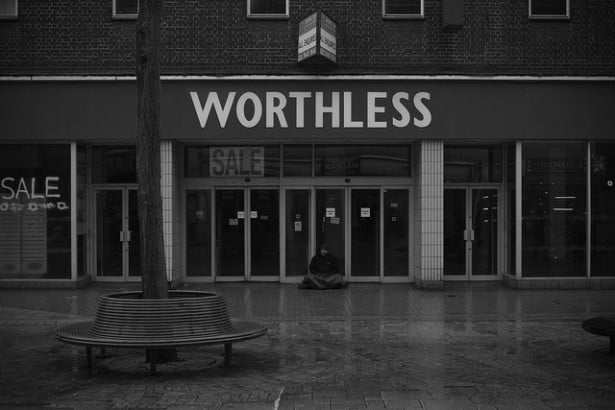 A new study shows that Americans are short on skills, a grim reality in a job market that's expected to grow more complex and technical as time goes on.
There is an estimated worker shortfall of 20 million in fields demanding advanced skills in science, math, and healthcare, among others, and the problem isn't expected to get better soon. In fact, it's a problem that has been around for a while.
According to the Georgetown University study, "The United States has been underproducing workers with postsecondary education since the 1980s. Jobs will return, but not everyone will be ready for them."
Of the 165 million jobs available in the next six years, 65 percent of them will require advanced skills, up from 59 percent in 2010.
Science, engineering, technology, and math jobs are expected to grow 26 percent during this period, while the number of workers in these fields will be hard-pressed to keep pace.
The researchers pointed this out in their study, finding: "Over time, it is progressively difficult to increase the supply of workers with postsecondary education. The result is an increasing labor shortage caused by the slowing pace of postsecondary attainment and the quickening pace of educational demand."
It isn't just mentally skilled fields that are demanding a higher quality of labor, either. Technical vocations are also in need of workers, a fact that's becoming more real now that the housing market is rebounding.
Homebuilder Aaron Rigozzi, owner of Semper Fi Construction in Michigan, has noticed the decline in quality since the start of the recession. In Michigan, especially, workers were forced to locate elsewhere to put their skills to use as the state was hit hard by the economic downturn. Now, Rigozzi told USA Today, there aren't enough skilled workers to choose from. "There is labor out there, but not for the quality of work we do. You can hire people and they say they can do this or that, but they really can't," he said.
It actually appears that the housing market wants to grow faster in some areas than the labor force can accommodate. It's a hard fact to swallow when economic growth and employment are thought to go hand-in-hand. But in Michigan, it is not surprising that such a problem exists. Before the bottom of the recession, Michigan's home construction peaked at 45,881 permits for single-family construction, a number that tanked to 6,236 in the midst of the downturn. This decline didn't leave those in possession of such skills with much of a choice, as the job market there was not going to do them any good.
Rigozzi said he can't pay his workers as much now as he could before the recession hit, but hopes that he'll eventually get back to where he was before business went sour.
"We can make a living, still own a home and vehicles, but it's hard to take that next step," he said to USA Today.
Here's how the market traded on Thursday: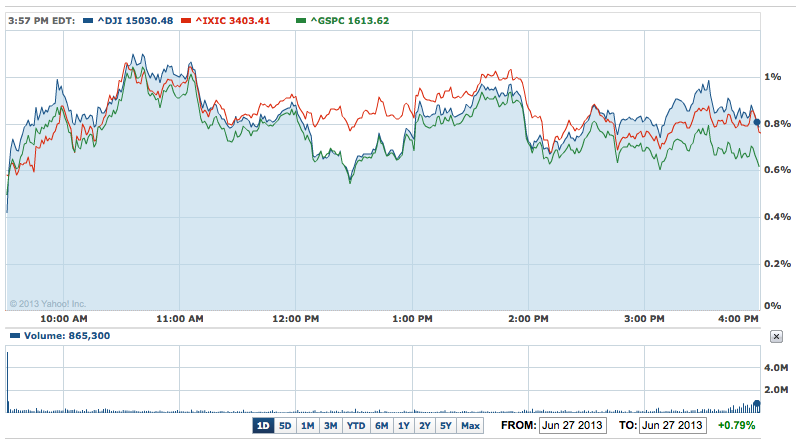 Don't Miss: Economic Fears Continue, But Employment Figures Stand Strong.