Report: GE Capital to Drop Consumer Finance Unit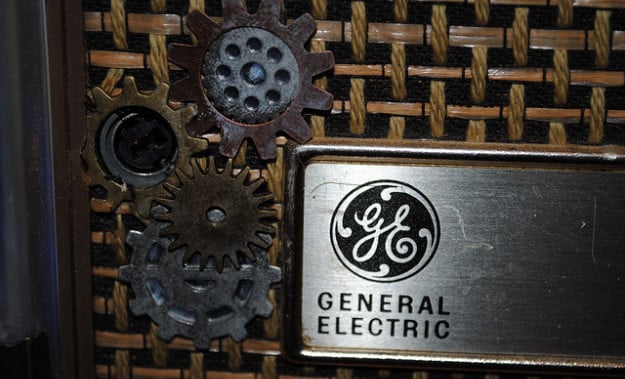 Big risks in consumer finance come with big rewards, but General Electric (NYSE:GE) will focus on other aspects of its business in the future. According to The Wall Street Journal, sources inside the company say GE will sell off the consumer lending division of GE Capital, the unit responsible for store credit cards for big box retailers and online purchases alike.
The WSJ report indicates GE is preparing an IPO of these enormous assets, though a sale of the entire business is unlikely due to pressure from federal regulators. Its earnings amounted to $2.2 billion in 2013 alone. Reports in late July showed GE was shrinking its finance business abroad, but the decision to sell off credit cards for stores like Amazon.com (NASDAQ:AMZN) and The Gap (NYSE:GPS) is on an entirely different level.

The announcement said to be forthcoming by the WSJ follows a number of events reflecting GE's shift away from its finance business. Jeffrey Immelt, GE's chief executive officer, has been saying the company wants to focus on its industrial and manufacturing business for the near future. The company's exposure in the finance division became magnified during the financial crisis and nearly led to the downfall of General Electric.
Increased regulations in the financial services industry has forced GE to rethink its place in the lending business, as well. After top financial institutions like JPMorgan (NYSE:JPM) and Citigroup (NYSE:C), GE Capital is the fifth-largest banking company in the United States by assets. That position opened the door to increased scrutiny from the Financial Stability Oversight Council, and GE has sought a way to reassure investors of its stability.
Exiting the consumer lending business would help GE get closer to its goal of reducing exposure and increasing its dependence on the industrial side of its business. Since GE has such high profit margins from its consumer lending business, the conglomerate will have to continue boosting sales and running efficient operations worldwide.
The numbers are huge, indicating GE will need several buyers to take over its retail lending operation. According to the WSJ report, GE private-label and consumer credit amounted to $50.2 billion worth of assets, with more than 65 percent of that figure charged on credit cards.