These American Restaurants Are Failing to Attract Customers
With declining sales and customers opting for delivery, many restaurants are hitting the skids. When customers do sit down to a meal, many prefer local spots. Some chains, like Red Lobster, are winning the fight, while the following American restaurants are on the brink of collapse. One once-popular burger chain is closing nearly 200 locations (on page 10).
1. Papa John's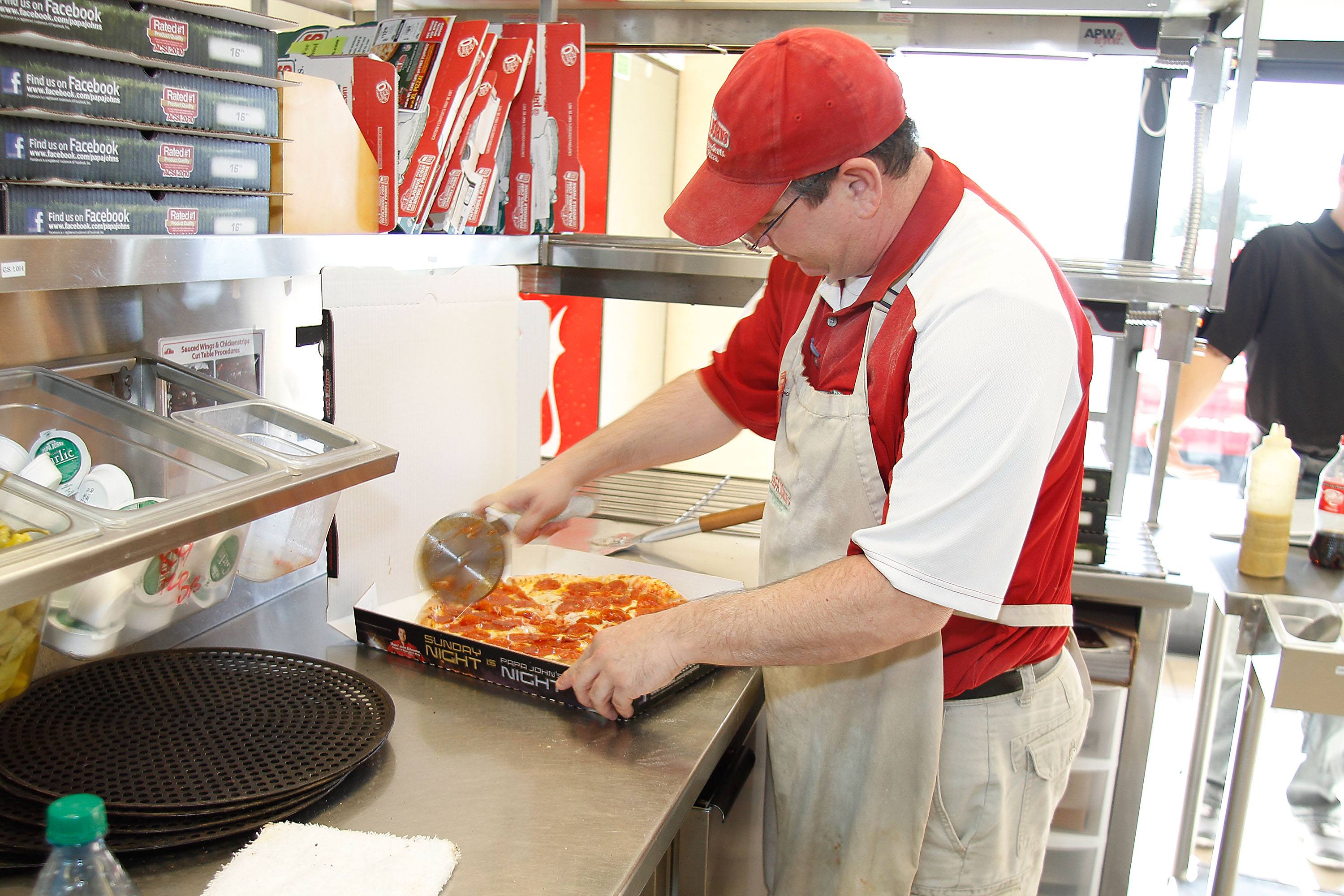 In 2017, Papa John's CEO John Schnatter blamed NFL protests for a drop in business. Then, a 2018 Forbes article revealed he'd used the N-word in a conference call. Schnatter gave up his CEO position after the first incident; the second cost him his chairman role. Soon after, reports surfaced of a toxic company culture where sexual harassment was common. Same-store sales have plunged, according to Restaurant Business Insider.
Next: A food poisoning outbreak sickened this burrito chain.
2. Chipotle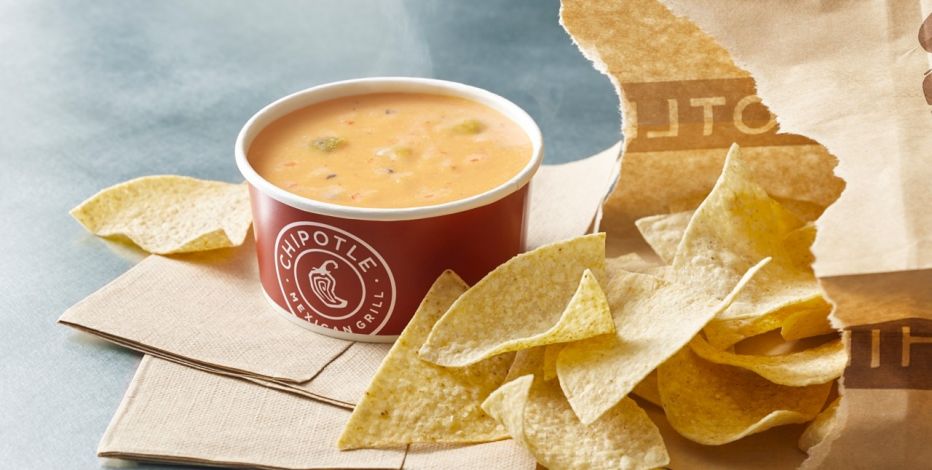 Chipotle is still fighting to regain customers' trust after many food scares, including an E. coli outbreak. The fast-casual chain is introducing new menu items like avocado tostadas, chorizo, queso, and quesadillas. A massive restructuring (costing up to $135 million) may help as Chipotle moves its headquarters from Denver to Southern California. It's working on a loyalty program, ordering app, and happy hour discounts, too.
Next: Where do you get your morning coffee?
3. Tim Hortons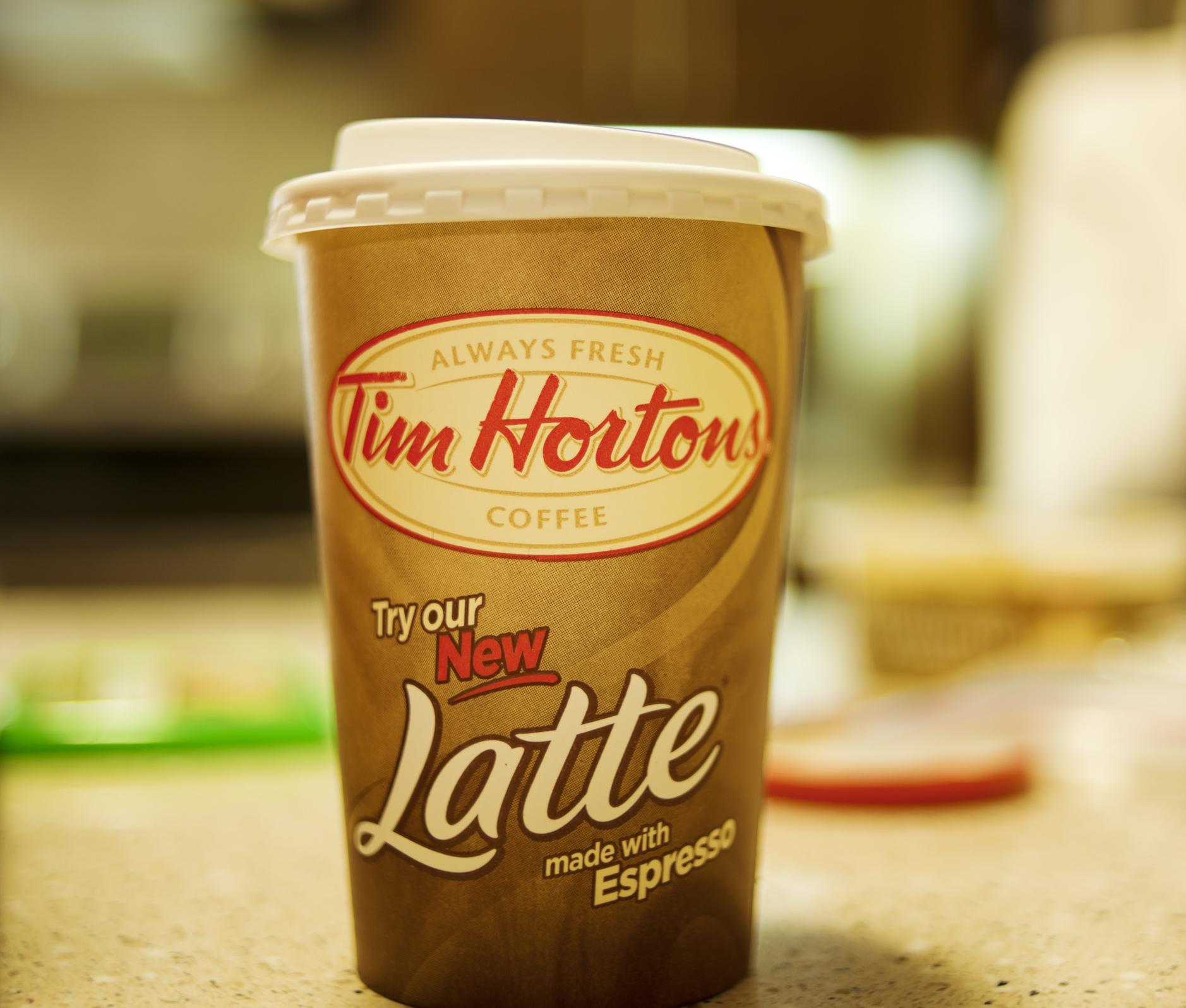 This Canadian coffee-and-doughnut chain — owned by Burger King — shuttered many U.S. locations over the past two years. Starbucks and McDonald's are a lot of competition for Tim Hortons, as these opponents expand their food and coffee menus much faster. Tim Hortons' overall U.S. franchise count has declined by 14% in the last three years.
Next: Profits aren't bloomin' at this restaurant.
4. Outback/Carrabba's/Bonefish Grill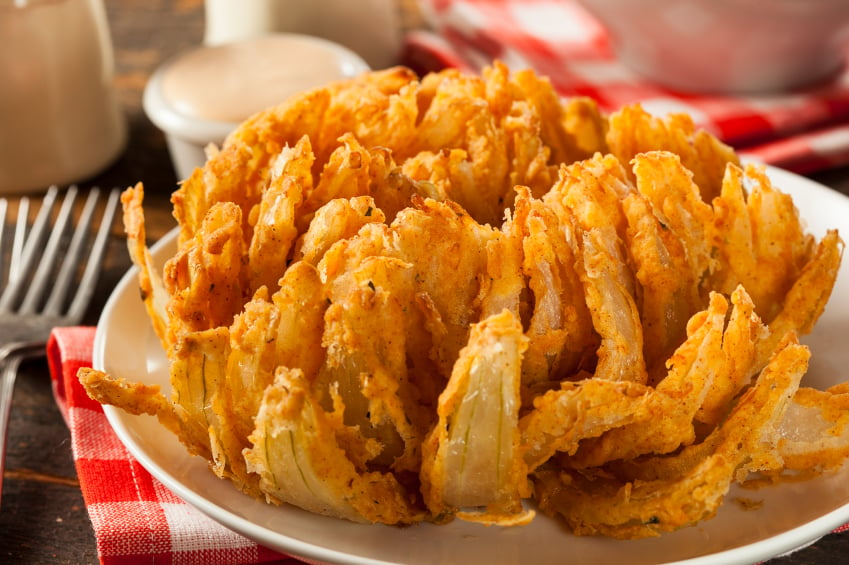 Bloomin' Brands owns Outback Steakhouse, Carrabba's Italian Grill, and Bonefish Grill. From a PR disaster in late 2018 — a woman is suing for swallowing glass inside her Outback sweet potato — to declining traffic at Carrabba's (2.9%) and Bonefish (2.7%), Bloomin' Brands hopes offering self-delivery to 240 of its restaurants will please younger diners.
Next: "Eat fresh" no more?
5. Subway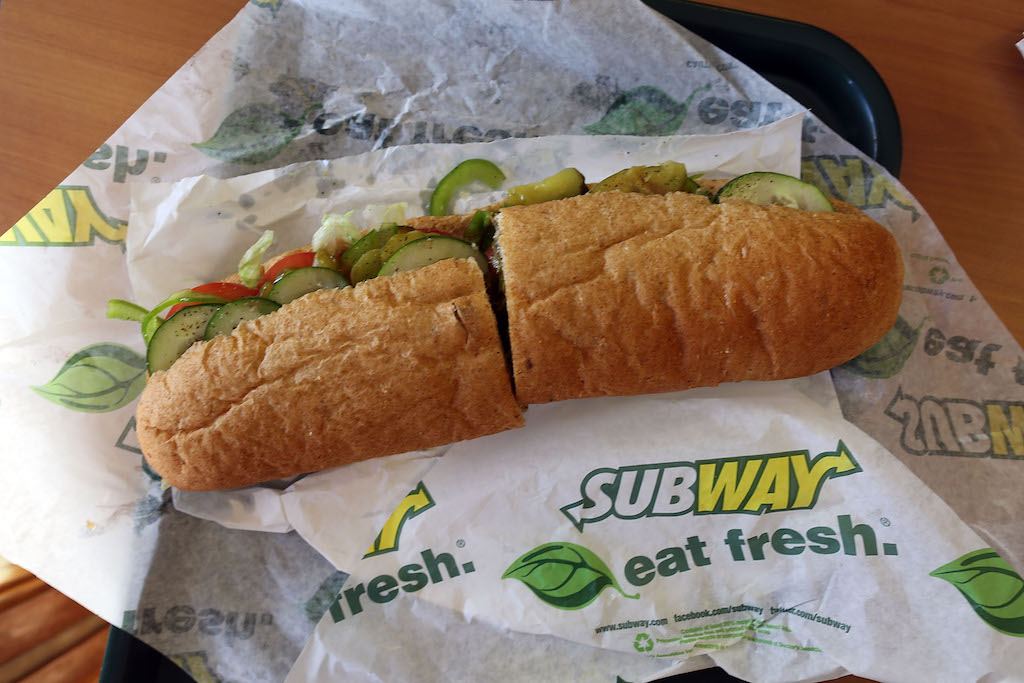 As Moneywise notes, diners loved Subway in the 2000s, viewing it as a healthy alternative to greasy burgers. These days, restaurants take "healthy eating" to a trendier level, hurting Subway in the process. The footlong pioneer is remodeling stores by adding WiFi, self-service kiosks, and more comfortable seating. Subway is taking away the footlong deal, but still owns about 44,000 locations internationally
Next: This chain needs to "hop" on a new strategy.
6. IHOP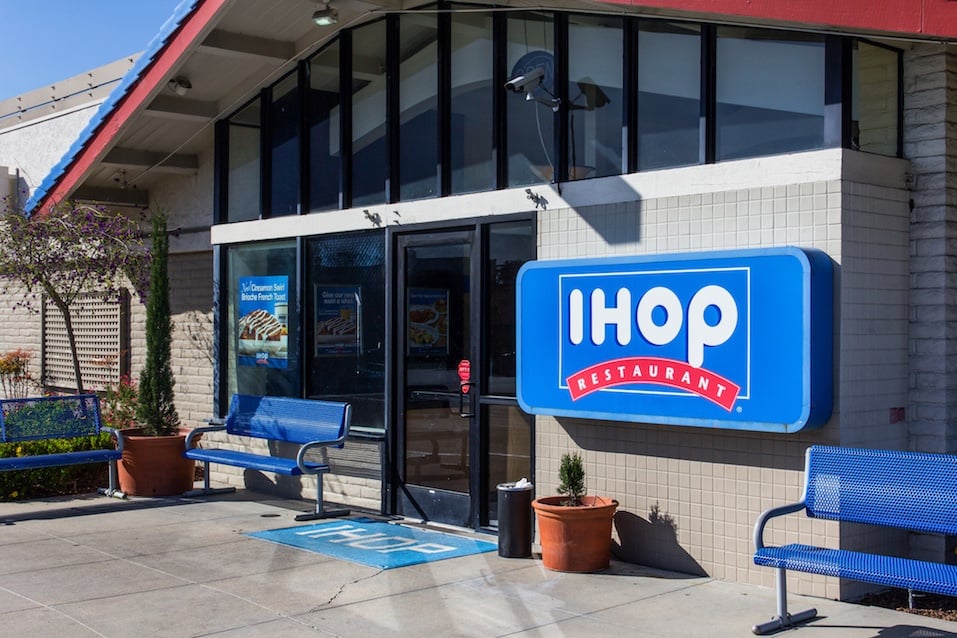 Did you witness the time IHOP changed its name to IHOb? The restaurant's fake-news marketing campaign worked, as it announced the switch in honor of its new menu item: burgers. Expanding beyond breakfast, IHOP offers 10 burgers, but it didn't help actual profits much. It faces 10 straight quarters of declining customer traffic, according to Business Insider.
Next: Major retailers aren't the only ones hurt by data breaches.
7. Noodles & Company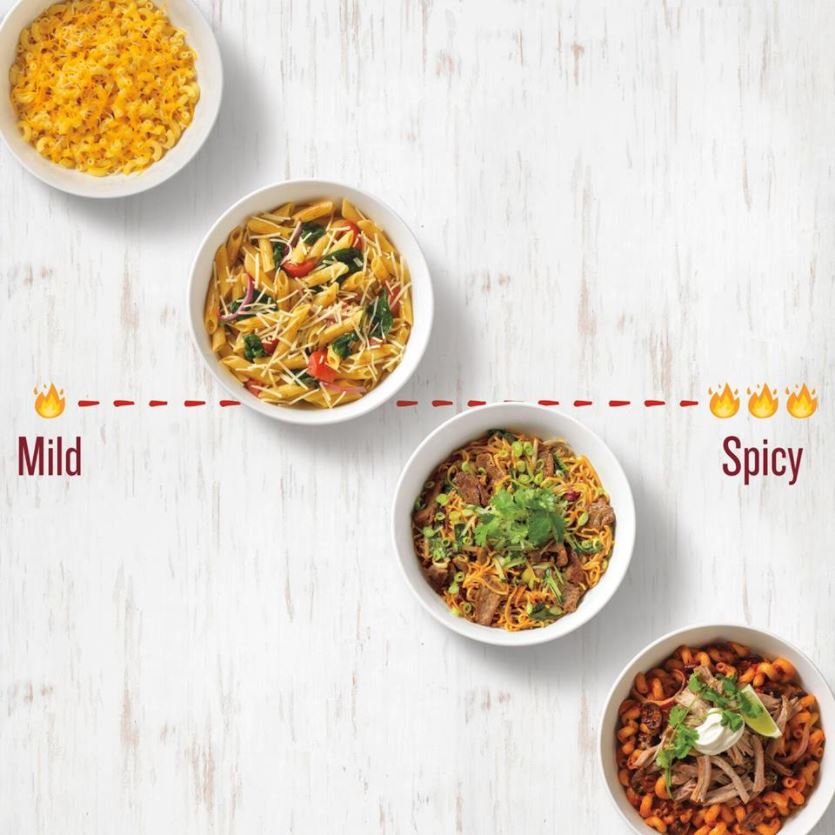 Noodles & Company shuttered roughly 10% of its total locations in 2018. But the chain needs extra cash flow after a data breach cost the company $11 million. Noodles introduced an order-ahead option as well as new menu items like Buffalo Mac & Cheese and zucchini noodles.
Next: Healthy diners avoid this restaurant's massive calories.
8. Cheesecake Factory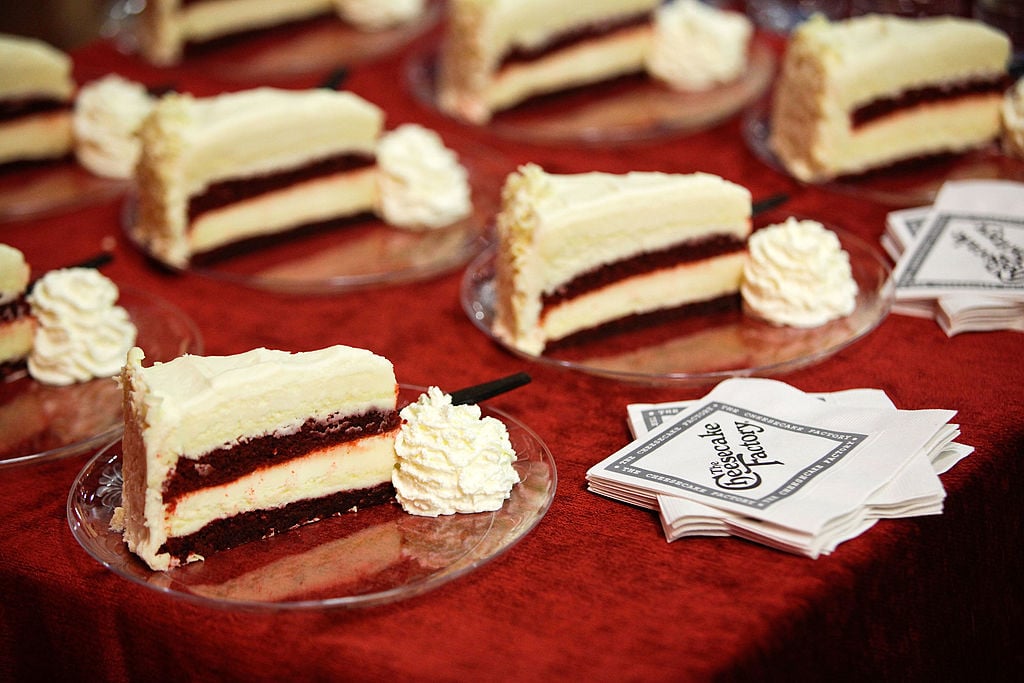 Famous for food comas thanks to its sinful, high-calorie dishes, Cheesecake Factory might seem unimpressive to demographics looking for a relatively inexpensive night out like millennials and families. Throw in the restaurant location issue — in malls and suburbs — and you've got a recipe for declining sales. Cheesecake Factory's stock plunged 12% in 2018. CFO Matthew Clark cited "hourly wage-rate inflation" as one offender on the chain's long list of woes.
Next: No amount of melted butter can save this spot.
9. Joe's Crab Shack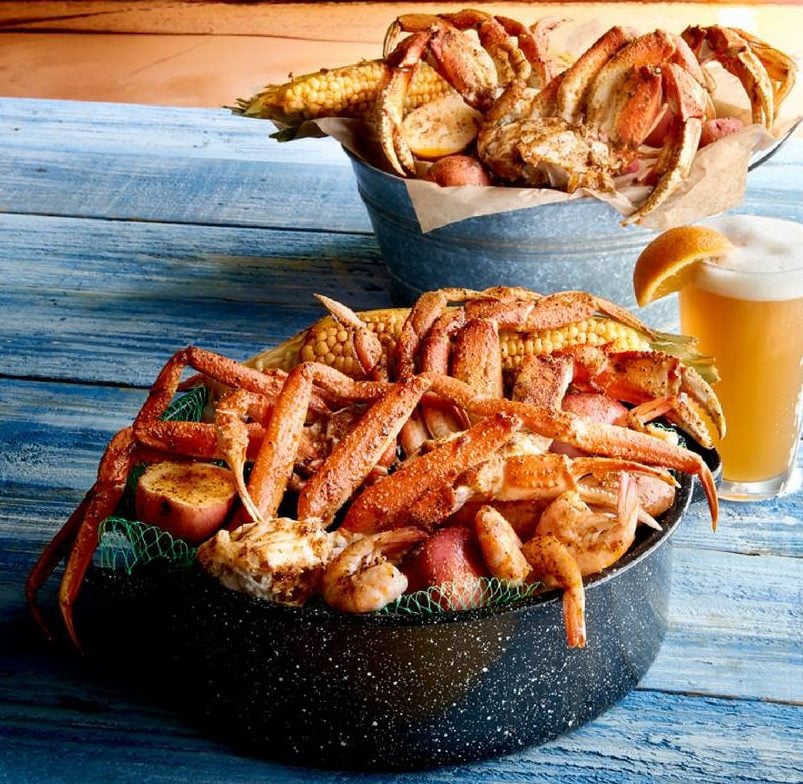 In 2017, Joe's Crab Shack filed for bankruptcy, suddenly closing 41 restaurants. Many employees showed up for work and faced locked doors, only to realize they'd lost their jobs — a poor PR move for Joe's. According to Money Wise, 112 locations existed before bankruptcy; now the site lists 58.
Next: Diners don't want to "eat good in the neighborhood."
10. Applebee's
Applebee's closed even more locations in 2018. In an attempt to modernize the brand and appeal to millennials, the chain launched a mobile app and online ordering. It's installing WiFi and tablets at tables and offering $1 margaritas. Unfortunately, this rebranding may have alienated Applebee's core guests, according to Brand President John Cywinski.
Applebee's success may be a waiting game. Restaurant Business notes the chain has "been able to generate enthusiasm for its bar business, which has helped its franchisees generate sales there. And it has been aggressive in courting takeout orders."
Next: This chain used to be a hot spot for singles.
11. TGI Fridays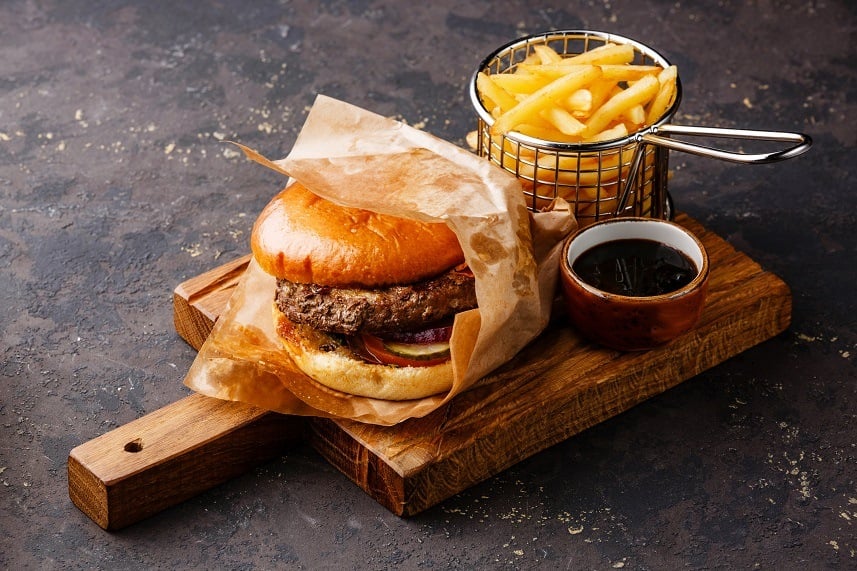 Originally a singles bar, TGI Fridays now competes with casual dining chains like Applebee's. The chain is trying to rebrand by catering to a younger generation with a pub atmosphere and ordering options via Twitter. In a long overdue move, Fridays overhauled its massive menu in 2018. It also brought in industry veteran Ray Blanchette as CEO.
Next: A fast food joint blames Uncle Sam.
12. Jack in the Box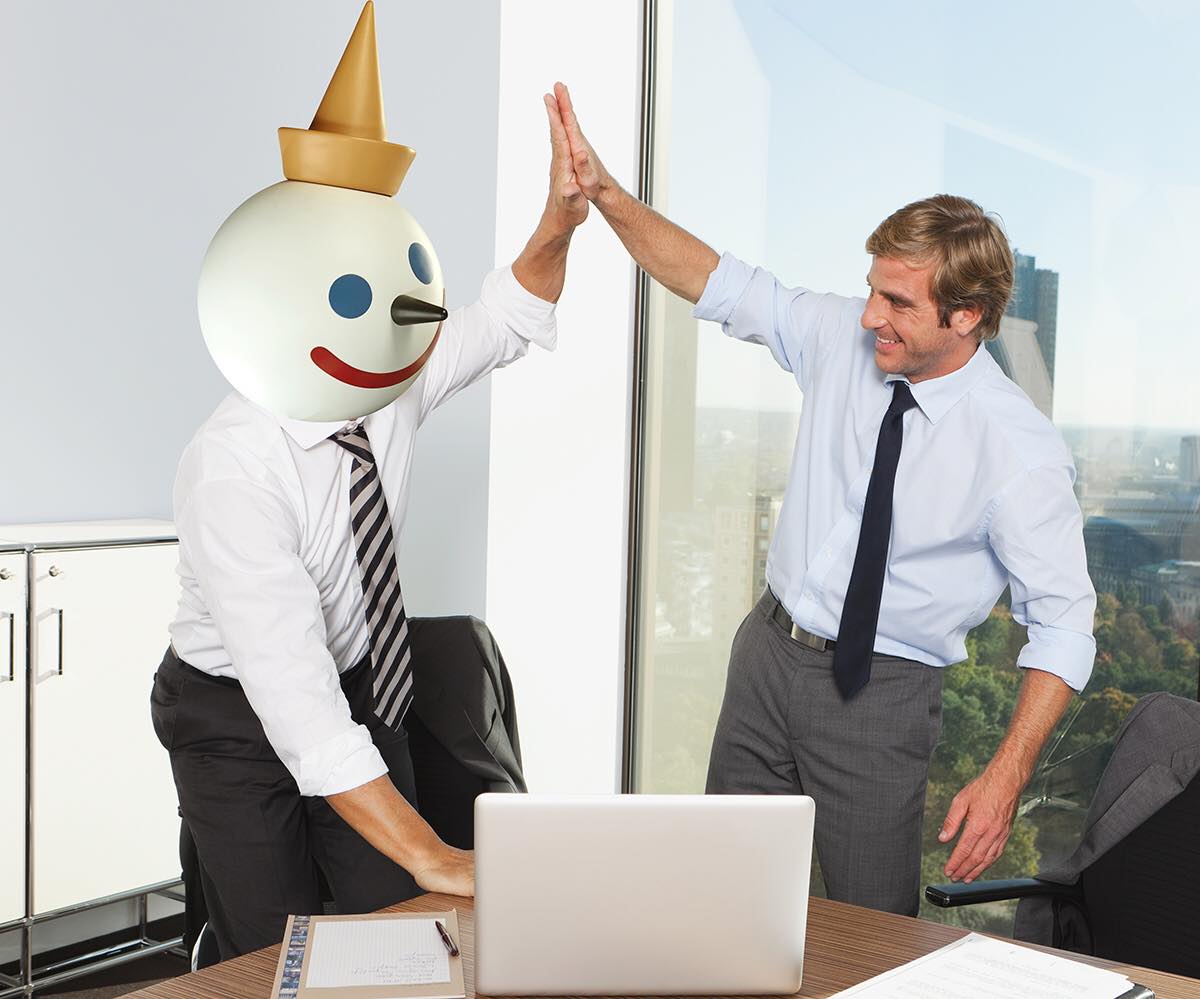 Other restaurant chains have added dozens of new locations, a contrast to Jack in the Box's loss of 14, according to USA Today. The burger restaurant's sales have been below industry averages, and the company sold its subsidiary, Qdoba, in 2018.
Next: This once-popular burger chain faces many closures.

13. Ruby Tuesday
After shuttering 95 locations in 2016 and 20 more in 2018, Ruby Tuesday is attempting to win back business with healthier menu items. The chain revamped its bottomless salad bar and is reworking a more convenient, carryout-oriented business plan.
Next: The all-you-can-eat concept isn't appealing anymore.
14. Hometown and Old Country Buffets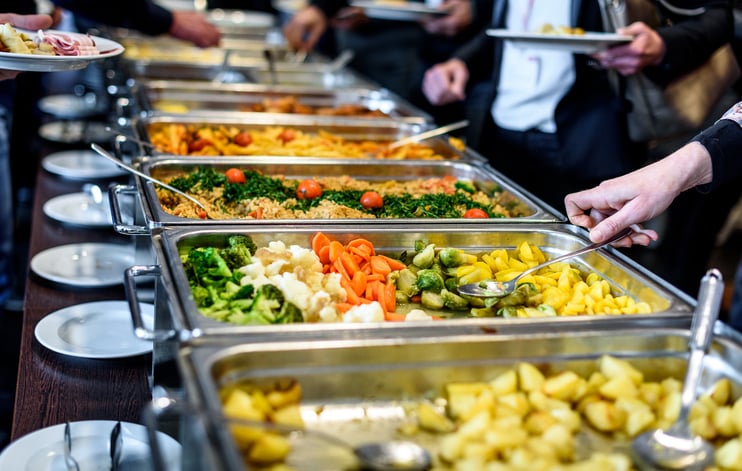 The owner of Hometown Buffet, Old Country Buffet, and other all-you-can-eat spots has declared bankruptcy three times in the last decade. It also had to pay a Nebraska man more than $11 million when he got salmonella poisoning. Between the lawsuit and poor business strategy, Ovation Brands is in trouble. They face another lawsuit from former employees who allege Ovation gave no notice before closing many locations and eliminating jobs.
Next: Beer and wings won't save this restaurant.
15. Buffalo Wild Wings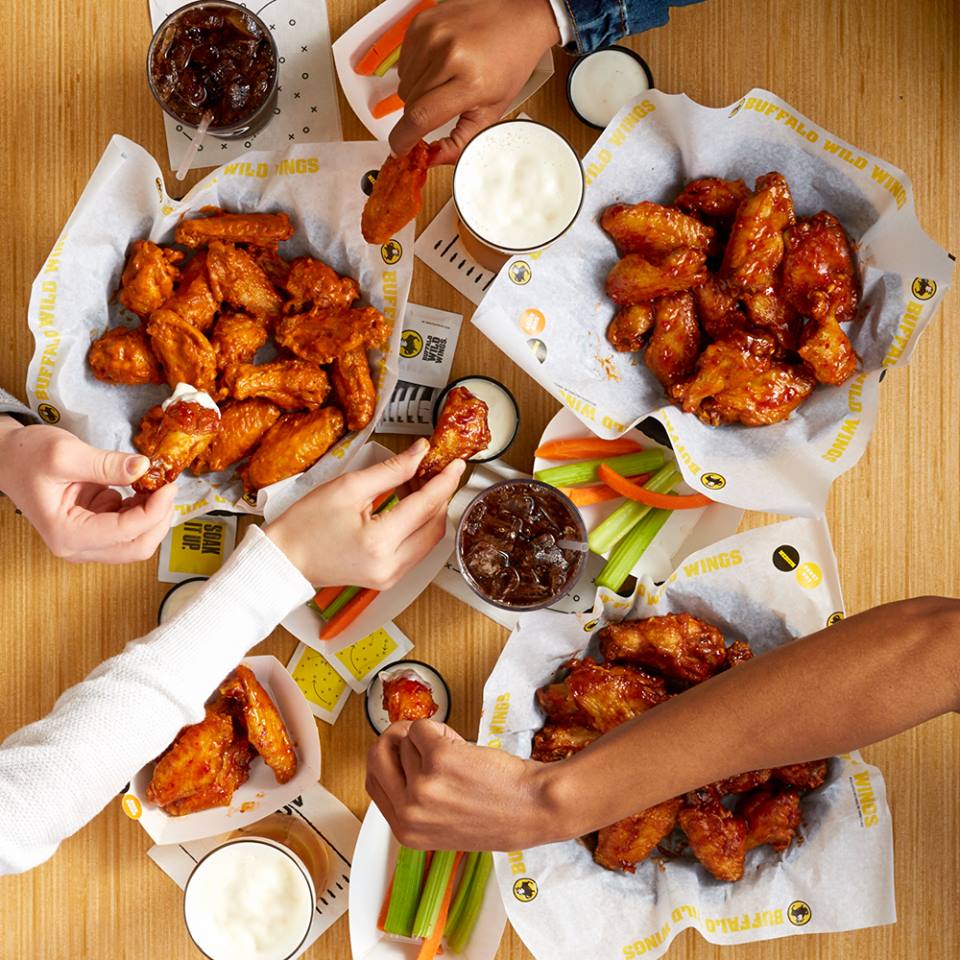 As food costs increase and diners develop new standards for eating out, BWW must raise its wing prices by as much as 10% — not a good combination. Roark Capital bought BWW, merging it with Arby's to create a new company, Inspire Brands. David Burke, Roark's CEO, told Restaurant Business the firm is reevaluating everything about BWW, including its menu, marketing, positioning, and plate presentations.
Next: The only chain heavily affected by weather
16. Sonic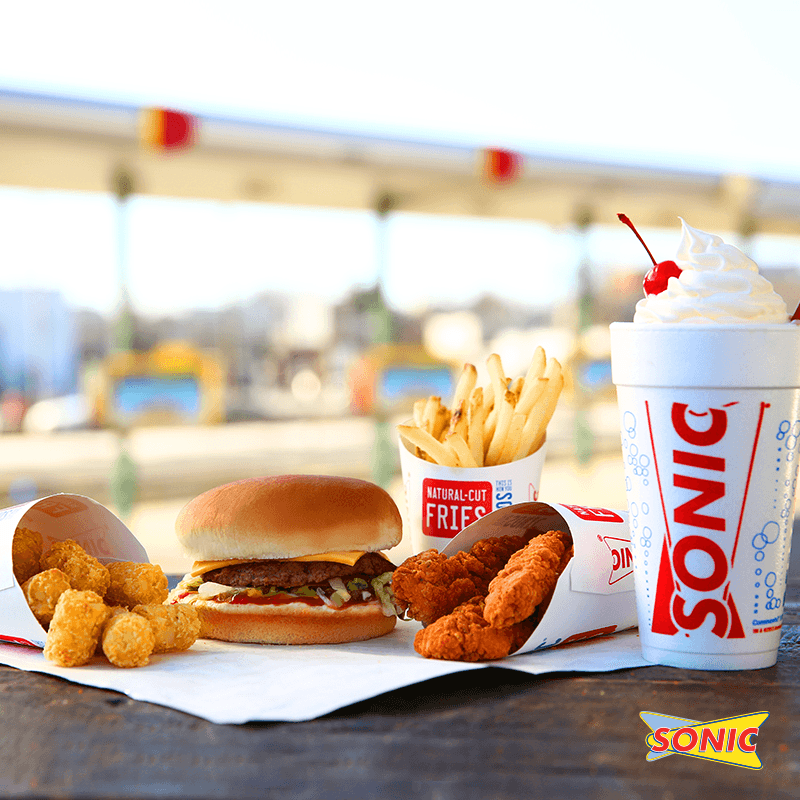 "America's favorite drive-in" isn't safe. Quarterly reports shared that Sonic's sales shrunk in 2018. CEO Cliff Hudson blamed "unfavorable weather" and "continued aggressive discounting by the competition." However, the chain hopes new items for price-sensitive customers can revive the franchise.
Sonic is trying to appeal to younger diners with an order-ahead smartphone app and half-price drinks and shakes during certain times of the day. It also updated its marketing campaign by adding actresses Ellie Kemper and Jane Krakowski to their popular "Two Guys" commercials in an effort to appeal to more women.
Next: Who knew a single fruit could hurt a massive company?
17. Qdoba
In 2017, this fast-casual Mexican joint faced a bleak future. Wage increases and a 50% hike in avocados hurt profits. Then, Jack in the Box sold Qdoba to Apollo Global Management for $305 million. (Apollo also owns GNC, Hostress, and Samsonite.) Along with a major sales slump, the chain failed to capitalize on its competitor's damaged reputation as Chipotle sickened diners with food-borne illnesses over the past few years.
Next: This burger chain is struggling to compete.
18. Fuddrucker's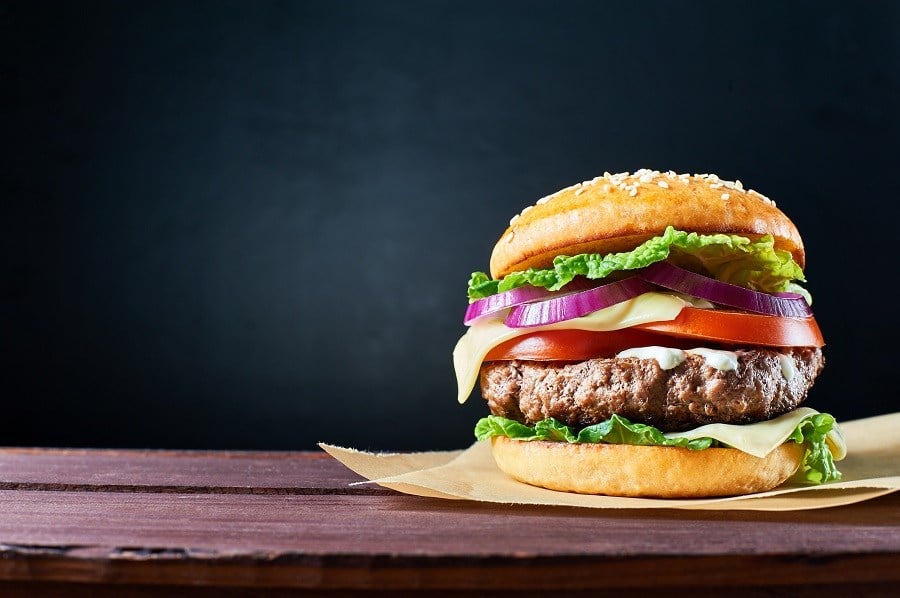 Burger chain Fuddrucker's is struggling to get diners to choose its hamburgers. Guest traffic fell 9.6% from 2017 to 2018, QSR reported, while revenue was down 13% in the third quarter. Its parent company, which also owns the Luby's Cafeterias and Cheeseburger in Paradise chains, plans to close more restaurants after previously announcing it would shutter 14 stores.
Follow Lauren on Twitter @la_hamer.
Additional reporting by Ali Harrison and Megan Elliott.