With declining sales and customers opting for delivery, many restaurants are hitting the skids. When customers do sit down to a meal, many prefer local spots. Some chains, like Red Lobster, are winning the fight, while the following American restaurants are on the brink of collapse. One once-popular burger chain is closing nearly 200 locations (on page 10).
1. Papa John's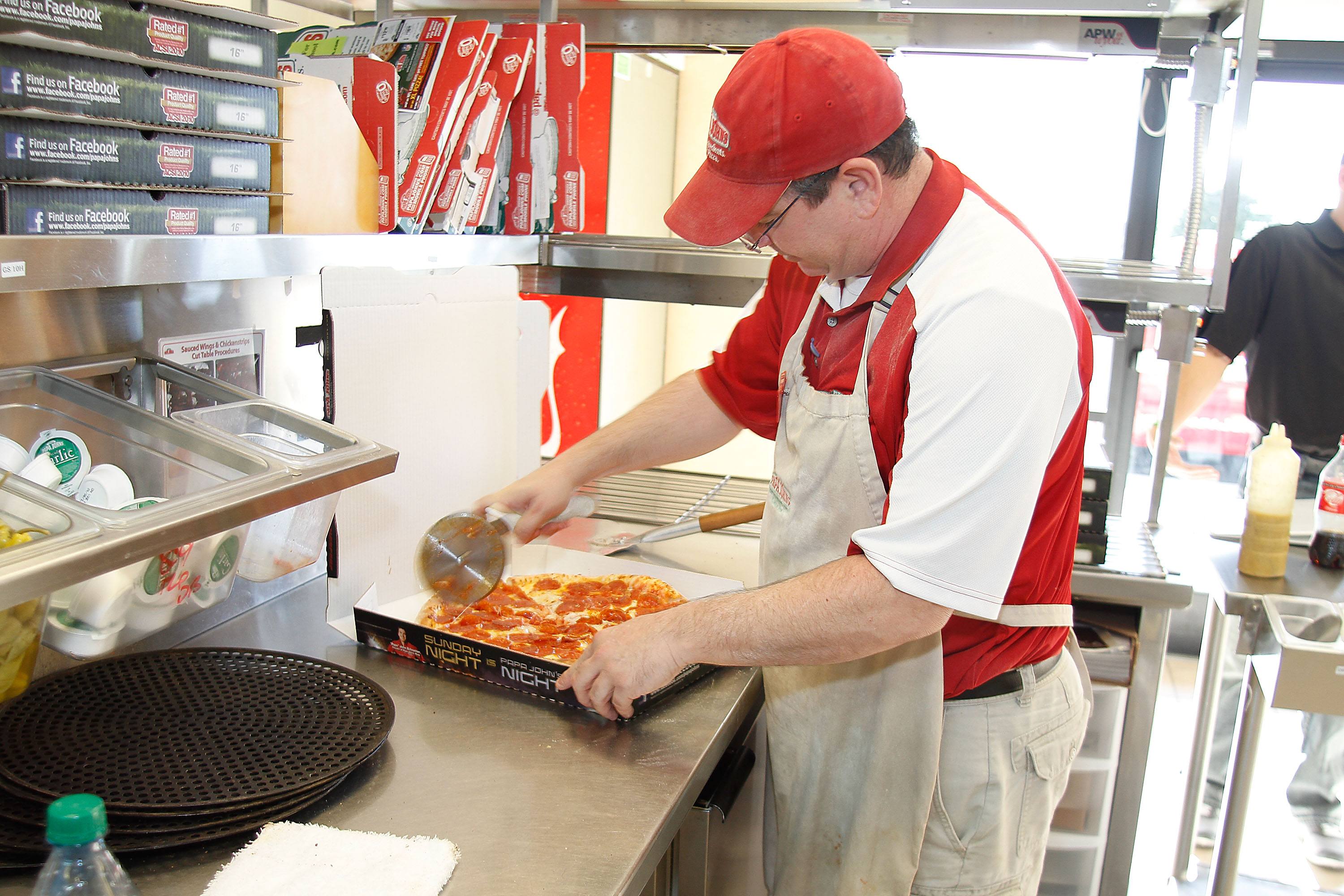 In 2017, Papa John's CEO John Schnatter blamed NFL protests for a drop in business. Then, a 2018 Forbes article revealed he'd used the N-word in a conference call. Schnatter gave up his CEO position after the first incident; the second cost him his chairman role. Soon after, reports surfaced of a toxic company culture where sexual harassment was common. Same-store sales have plunged, according to Restaurant Business Insider.
Next: A food poisoning outbreak sickened this burrito chain.