Retail Sales Are Struggling and the Labor Market Is No Help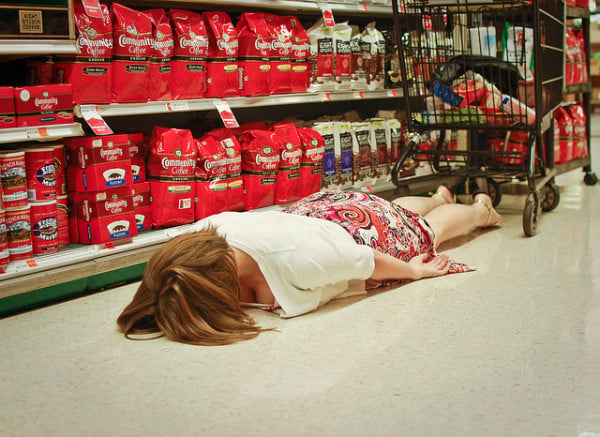 Economists, especially within the Federal Reserve, debate how many jobs are need to substantially bring down unemployment and thereby jumpstart consumer spending and the economy. Last week, the Department of Labor reported that the employers added a better-than-expected 175,000 jobs in May, but the results were viewed somewhat ambivalently by pessimistic and optimistic analysts alike. Even though some say job gains need only reach 175,000 per month, a large majority have argued that because U.S. job creation remained below the 200,000 level, unemployment will remain stubbornly high and that strain could emerge in weekly retail sales reports.
As warned, both the International Council of Shopping Centers and Goldman Sachs Retail Chain Store Sales Index and Johnson Redbook's weekly reading showed weakness in the retail segment. Judging from this week's data, it appears that the increase in jobs last month was not enough to cause a sizeable jump in income levels.
Contracting significantly from last week's week-over-week gain of 1.9 percent, the ICSC-Goldman Store Sales Index declined 2.7 percent in the past week. On a year-over-year basis, the index expanded by 2.2 percent, a much smaller rate of growth than last week's 4.3 percent gain. That level represented a slow start for June retail sales and kept the index inline with the roller coaster-like trajectory it has been following for the past several weeks.
ICSC Chief Economist Michael Niemira said in a press release seen by Dow Jones Newswires that heavy rain along the East Coast from the first tropical storm of the year contributed to the week's decline. In particular, drug stores, office supply, wholesale clubs, furniture, special stores, and grocery stores posted much weaker results, while department, apparel, and discount stores saw modest declines. But, even with this disappointing start to June, ICSC expects that retail sales will increase between 3 percent and 3.5 percent this month.
Similarly, the Redbook reading — in which figures for the first week of the month are compared with the average for the entire previous month — showed an contraction in retail sales growth. The index declined 0.5 percent on a monthly basis, compared with last week's slight 0.6 percent gain. Redbook's year-over-year comparison exhibited a 2.8 percent gain. Although, sales grew at a slower pace than the previous week's 2.9 percent increase.
Still, consumer sentiment in May did surge to its highest level in close to six years due to rising real estate values and high stock market returns. Along with this improved outlook, 420,000 Americans entered the labor force last month, signaling that more people were optimistic about finding work. However, the growth in the labor force did push unemployment back up to 7.6 percent.
If equities and property values continue to exhibit strength, this week's June consumer sentiment number could be positive; but, the fact that retail sales figures were weak could curb any increases in consumer sentiment.
Retail sales figures for May will be released by the government on Thursday.
Follow Meghan on Twitter @MFoley_WSCS
Don't Miss: Is The Labor Market as Healthy as Americans Think?