Retail Sales: Day-to-Day Spending Stuck in Low Gear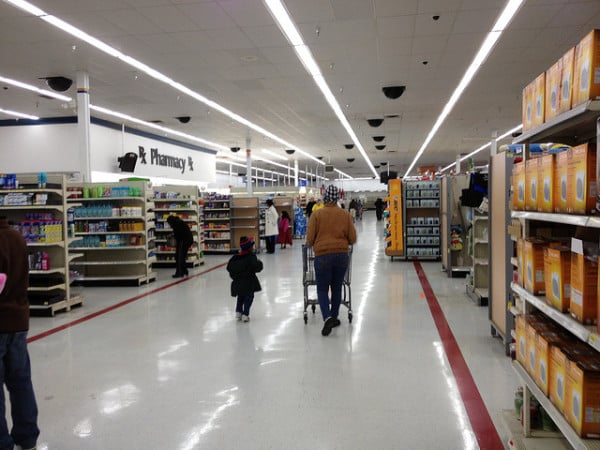 For much of the second quarter, analysts insisted that strong consumer spending would boost economic growth in the second half of the year as earlier drags — from higher payroll taxes and decreases in government spending — worked their way through the system. But last month's retail sales data put that assertion into question.
"The day-to-day spending habits of consumers just aren't pushing into that next gear," Jim Baird, chief investment officer at Plante Moran Financial Advisors, told The Wall Street Journal. "It's hard to get to a significant pickup in growth without the consumer playing a significant role in that."
"We have to see better job growth, better income growth" for consumer spending to improve, Wells Fargo Securities analyst Eugenio Aleman said following the Department of Commerce's August retail sales report. The month's retail sales growth put the struggles of the American consumer back in the spotlight, rising less than analysts had forecast. The 0.2 percent increase was the smallest gain in four months and followed an upwardly revised 0.4 July increase. Analysts had expected retail sales to increase 0.5 percent, with help coming from back-to-school shopping.
While pent-up demand for big-ticket items like homes and automobiles have helped strengthen the housing market and given a small boost to monthly retail sales figures, as long as the labor market improves only modestly and growth in incomes and wages remains relatively stagnant, as it has since the end of the recession in June 2009, many American consumers will continue to be in a difficult position.
And if American consumers are in difficult position, so is the economy. Consumer spending accounts for approximately 70 percent of gross domestic product, and because government and business spending have remained weak, the economy is depending even more on household spending to fuel growth.
After a tough August, September has not been much stronger so far. The first snapshot of United States retail sales for the month of September indicated that even though American consumers are spending, they are still keeping purchases limited to immediate necessities — and the second week's reading was no better. In fact, it was worse.
"The industry's sales performance during this past week essentially reversed last week's positive sales jump," said Michael Niemira, the International Council of Shopping Centers's chief economist, in a press release."However, despite that volatility, business was stronger in a number of key segments — drug, department, discount wholesale, electronics and specialty stores — compared with the same week of the prior year."
In the first week of September, sales bounced back after softness in late August. But for the week ended September 14, ICSC-Goldman's same-store sales index reported a weekly decline, reversing the last week's gain. Same-store sales at chains dropped 1.6 percent week over week after expanding at a 1.5 percent rate in the previous week.
While recent readings of ICSC-Goldman's same-store sales index have shown that retail sales have slowed on a week-over-week basis, year-over-year growth has expanded after hitting one of the lowest year-on-year rates recorded so far in 2013 at the end of August. In fact, the year-over-year rate, which is the strongest since January, surged from 2.3 percent to 3.2 percent.
Similarly, the Johnson Redbook Index showed some weakness. The 3.4 percent rate of growth recorded for the past week compared to the previous week's reading of 4.6 percent. In addition, Redbook's September-to-August comparison contracted 0.3 percent after expanding 0.3 percent the week before.
Already, analysts are predicting that this year's holiday shopping will be the worst since 2009, and retailers are increasing discounts to gain an advantage in what they fear will be hard-fought sales.
Investing Insights: Will a Recent Event Affect Nasdaq OMX Group's Stock?
Follow Meghan on Twitter @MFoley_WSCS