Retail Sales Have Consumer Staples to Thank for Growth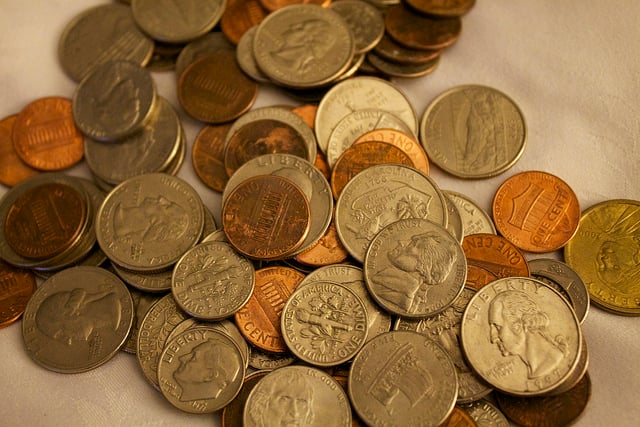 "Reports from the twelve Federal Reserve Districts suggest that national economic activity continued to expand at a modest to moderate pace during the reporting period of early July through late August," read the Federal Reserve Beige Book, a bimonthly summary of commentary gathered from the 12 Federal Reserve districts that provides an outlook on the economy. As nebulous as the terms may seem, "modest" and "moderate" have been consistently used by Fed economists to describe economic conditions for the past several months, if not years.
The language — "economic activity expanded at a modest pace" — which makes appearances in everything from FOMC meeting minutes to policy statements – seems intentionally and appropriately flexible. Descriptions of employment, or rather unemployment, are sprinkled liberally with the word "modest," even though recent job reports have contained some concerning numbers. Headline measures of unemployment, which the Fed has targeted as one threshold for policy action, though improving, often paint a rosier picture of the labor market than is justified. In August, as in July, the employment situation fell short of providing convincing evidence that the labor market was returning to full health.
The United States economy added fewer jobs than economists expected and the unemployment rate ticked down, largely as the result of job hunters dropping out of the workforce. The share of working-age Americans who were employed or looking for work fell to 63.2 percent last month — its lowest level since 1978. That drop pushed unemployment down one percentage point to 7.3 percent. Coinciding with that dip, the Department of Labor reported that the country's employers expanded their payrolls by 169,000 jobs, below the consensus estimate of 175,000 new jobs.
While pent-up demand for big-ticket items like homes and automobiles have helped strengthen the housing market and given a boost to monthly retail sales figures, as long as the labor market only improves modestly, American consumers will continue to be in a difficult position. Even worse is the fact that growth in incomes and wages — which has remained relatively stagnant since the recession ended in June 2009, due to the lethargic economy — is expected to slow even further in coming years.
Two economists, Richard Burkhauser of Cornell University and Jeff Larrimore of Congress' Joint Committee on Taxation, project the aging of the population — which will mean higher numbers of lower-income older individuals, and that the changing demographics will lower the median household income by 0.5 percent annually through 2030.
The first snapshot of United States retail sales for the month of September indicates that even though American consumers are spending, they are still keeping purchases limited to immediate necessities. "Sales bounced back after softness in late August," said economist Michael Niemira of the International Council of Shopping Centers. "Business was largely stronger across most categories than during the prior week, but consumer staples appeared to be the main driver of sales with grocery, drug, and wholesale clubs taking the lead this past week, according to the ICSC-GS channel-checking survey."
Throughout August weekly readings of retail sales — provided by Johnson Redbook and the International Council of Shopping Centers, in conjunction with Goldman Sachs — were volatile on a monthly and yearly basis. But in general, reports became softer as the month progressed.
Yet, ICSC-Goldman's same-store sales index was positive after last week's weak reading. Same-store sales at chains rose 1.5 percent, week over week, after contracting at a 0.6 percent rate in the previous week. Following last week's 1.8 percent expansion, one of the lowest year-on-year rates recorded so far in 2013, the index grew at a stronger rate of 2.3 percent. Last week's results reversed several weeks of slowing week-over-week and year-over-year growth rates.
In comparison, the Johnson Redbook Index showed some softness. The 4.6 percent rate of growth recorded for the past week compares with the previous week's reading of 4.7 percent. In addition, Redbook's September-to-August comparison grew at a 0.3 percent rate after expanding 0.6 percent the week before.
For economists, an important question is whether consumer spending will draw down economic growth. Consumer spending, which accounts for approximately 70 percent of the United States gross domestic product, is now more important than ever. Since government and business spending have remained weak, the economy is depending even more on household spending to fuel growth.
August retail sales data compiled by the federal government, evidence of consumer spending levels, will not be released until Friday. As July's results were quite soft, consumer spending will not have to increase much to post stronger results in August. The Department of Commerce reported that retail sales edged up an anemic 0.2 percent to $424.5 billion in July, which followed the 0.6 percent increase in June. The consensus estimate for this month's increase is 0.5 percent.
Follow Meghan on Twitter @MFoley_WSCS
Don't Miss: Here's What August's Export Data Means for the Chinese Economy.