You Won't Believe How Much Money Alex Trebek and These Other Game Show Hosts Are Worth
There is a lot of money in entertainment. Just take it from these rich TV show hosts. Your payday won't quite as high as those hosts, but being a game show winner is one earn some extra money.
If pressing your luck while standing next to a slimmed-down Drew Carey isn't your thing, you could try joining the ranks of high paid reality TV stars. The 15 minutes of fame and the nice paycheck from winning a game show are nice, but the real money comes from holding the microphone. You can make a lot of money winning a game show, but you can make even more as a game show host. This is how much the country's most famous game show hosts are worth. We'll count down to the richest host, but you might be surprised by our runner-up.
16. Wayne Brady
Wayne Brady was a regular on the improv game show Whose Line is it Anyway. Now he hosts his own game show on CBS. His years on camera have led to a healthy $10 million net worth, plenty of money to take all those Disney vacations he loves so much.
Next: A former White House staffer stays busy on TV.

14. Kal Penn (TIE)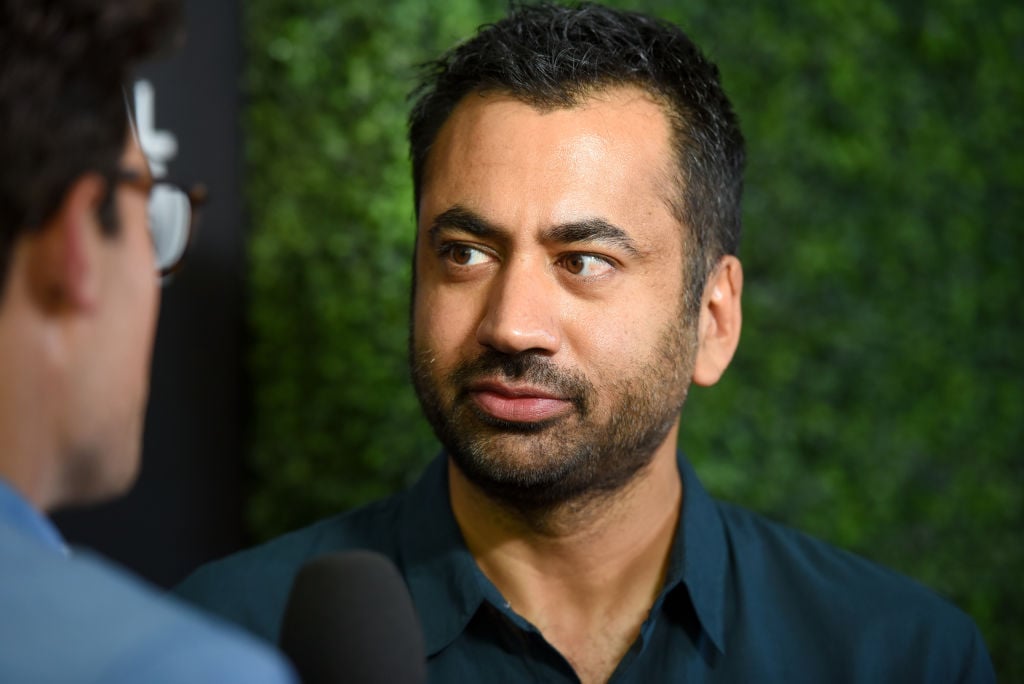 If the name doesn't ring a bell, the face should. Memorable movies, such as Van Wilder and Harold & Kumar go to White Castle, and fan-favorite TV shows, such as How I Met Your Mother and House, are all on Kal Penn's resume. Penn was also on Barack Obama's White House staff. These days you can find him adding to his net worth by hosting Superhuman on Fox.
Next: Staying busy must be in our next host's DNA.
14. Chris Hardwick (TIE)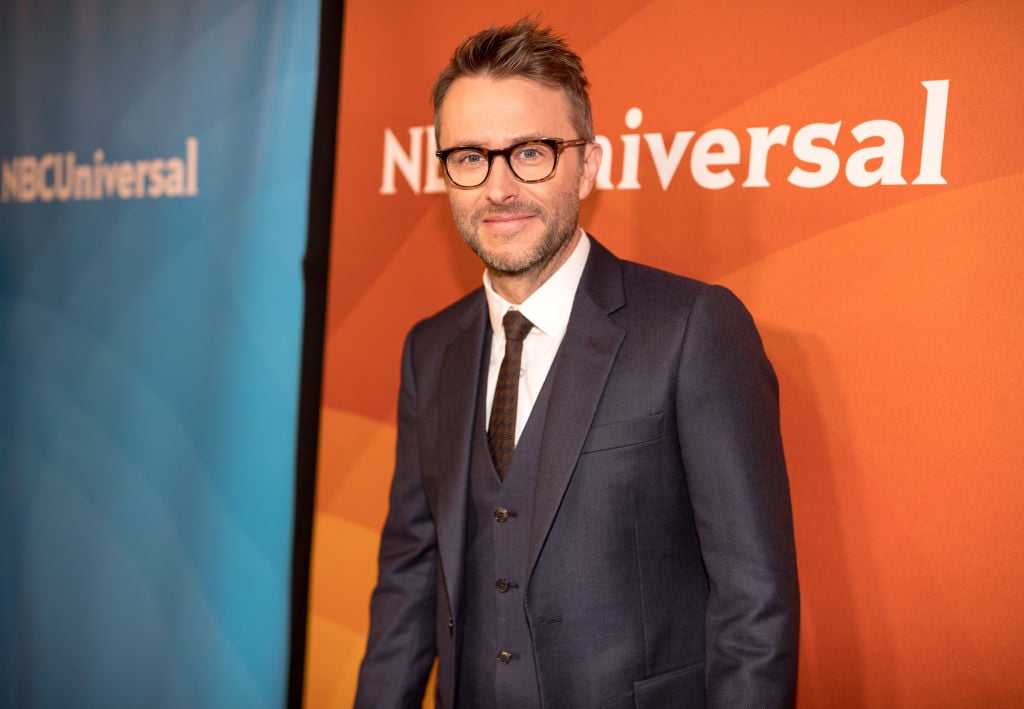 Chris Hardwick makes a second home on TV (just take a look at his IMDB credits). His show @midnight is off the air, but he is currently hosting The Wall on NBC. All that activity gives Hardwick a healthy net worth of $15 million.
Next: An ageless wonder is the next one on the list.
12. Mario Lopez (TIE)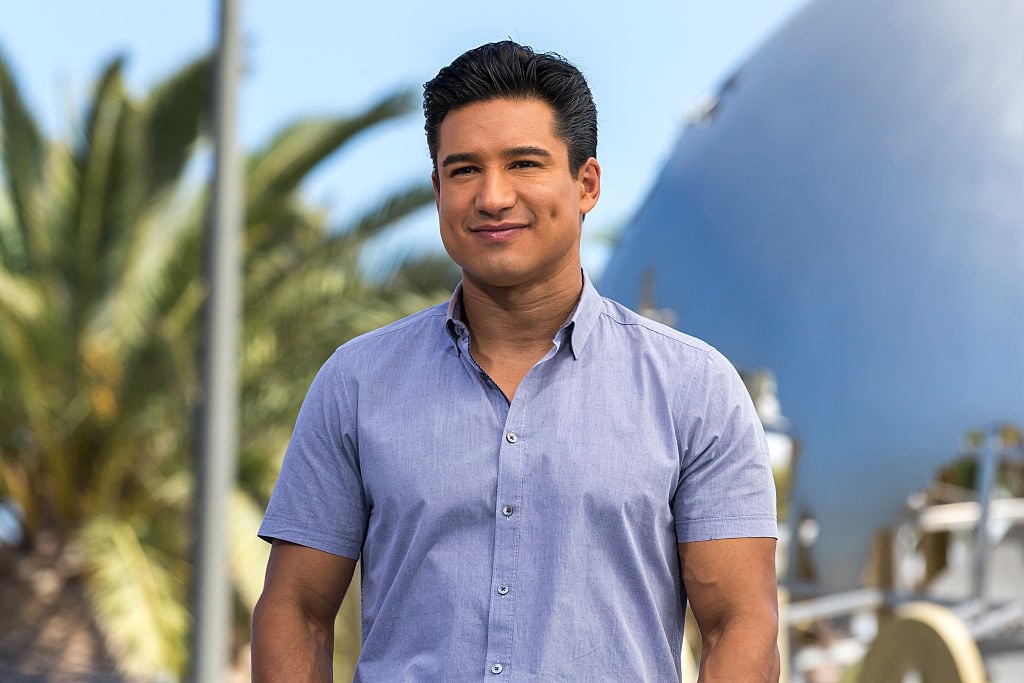 Mario Lopez had a breakout role on the show Saved by the Bell. He hasn't rested on his laurels. In the nearly 30 years since the show ended, the seemingly ageless actor starred in soap operas, TV movies, and now he hosts the Candy Crush game show, which is based on the popular mobile game.
Next: Corralling celebrity egos is all part of the job.
12. Jane Lynch (TIE)
Hollywood Game Night doesn't need too much explaining. The show brings together celebrities as they play guessing games, charades, and more. Jane Lynch is the person in charge of all those egos, and this show, plus her years of acting, give her a net worth of $16 million.
Next: Keeping a straight face is key for our next game show host.
11. Anthony Anderson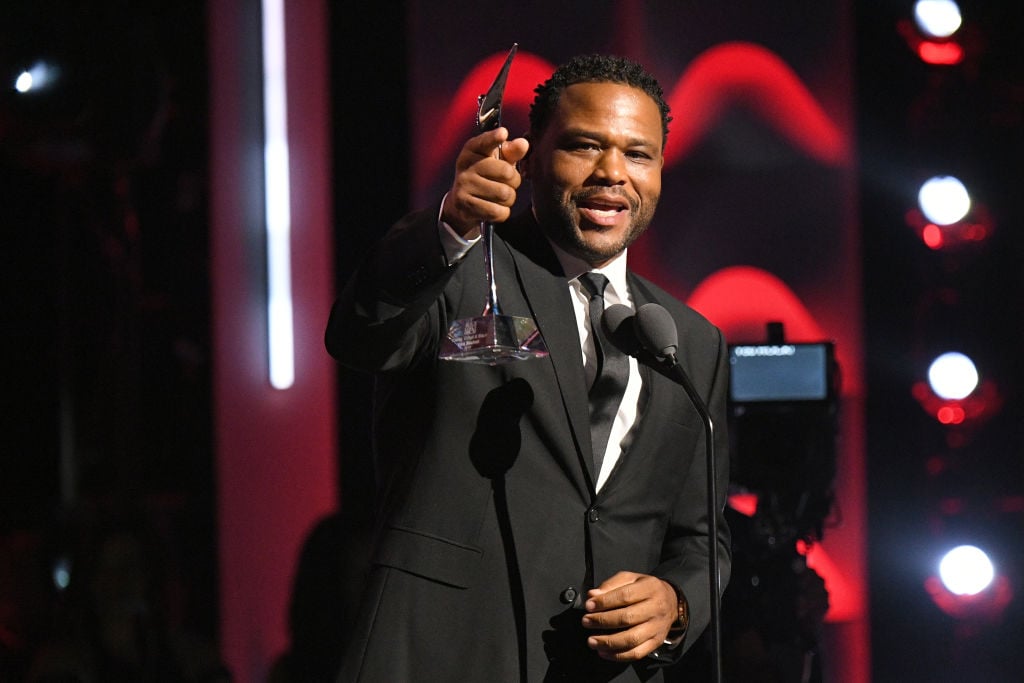 Which celebrity is telling the truth and which one is lying? That's the premise behind the game show Anthony Anderson hosts, To Tell the Truth. Anderson's acting background helps him keep a straight face on the show. All that acting and hosting work gives him a net worth approaching $20 million.  
Next: A long-running show with a familiar face as the host.
10. Jeff Probst
Hundreds of contestants have been voted off the island during Survivor's lengthy run. Host Jeff Probst, on the other hand, is Survivor's ultimate survivor. He's the face of the show and its more than 500 episodes, and he has almost as many producing credits for it. All that island action gives him a net worth of $40 million.
Next: Even without the mustache, you know our next game show host.
9. Alex Trebek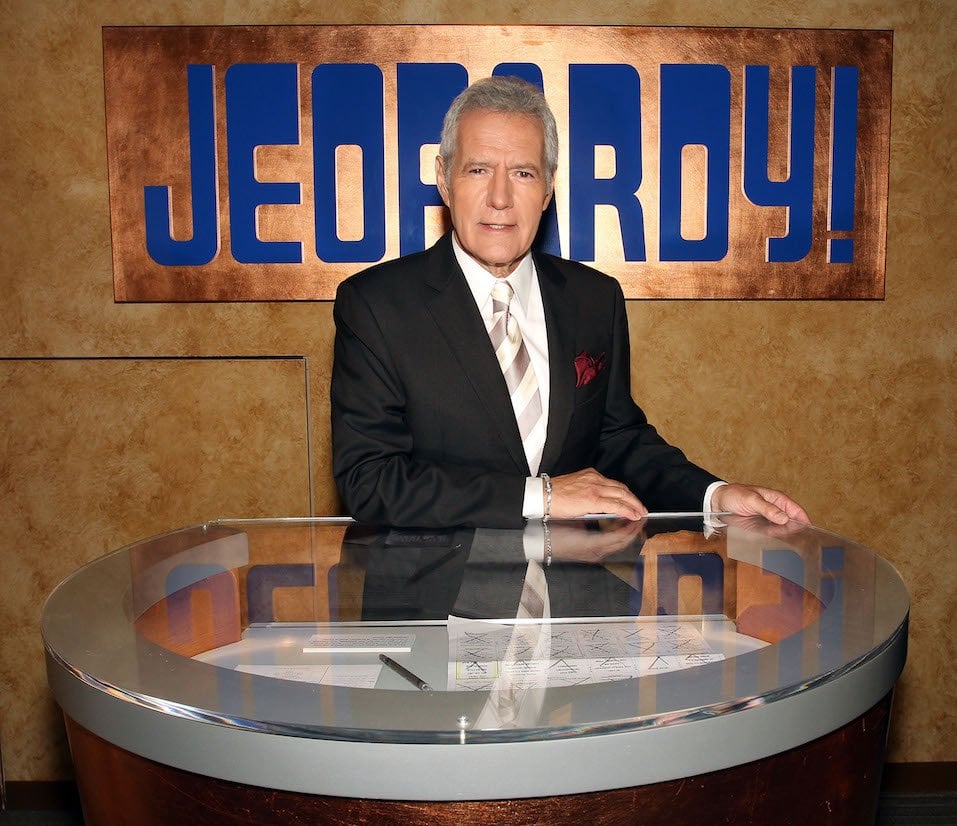 Answer: This host of one of the longest-running game shows on TV once sported an impressive mustache before shaving it off. Question: Who is Alex Trebek? Jeopardy is by far the most notable and successful credit to Trebek's name, but his career stretches back more than 50 years.
Next: Many spins in front of the camera for our next host.

8. Pat Sajak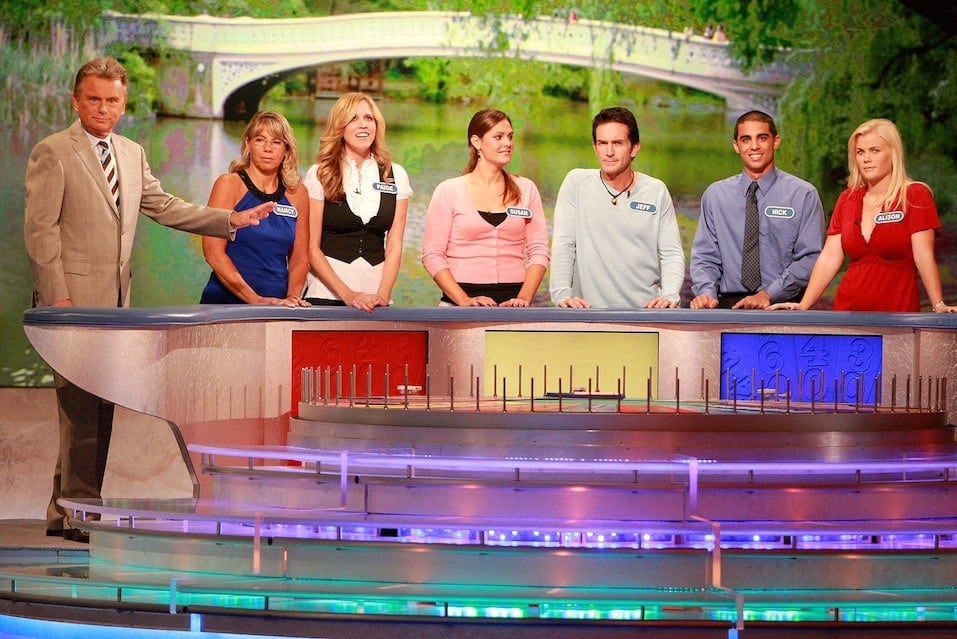 You should know Pat Sajak from the thousands of episodes of Wheel of Fortune he's hosted since 1983. He's appeared as himself in several well-known works, such as Airplane II, The A-Team, and The Larry Sanders Show, but it's his game show hosting that gives him a net worth large enough to buy all the vowels he wants. Sajak's longtime letter-spinning co-host Vanna White isn't doing too bad, either. She has a net worth of $40 million.
Next: By far the busiest brother of his clan.
6. Alec Baldwin (TIE)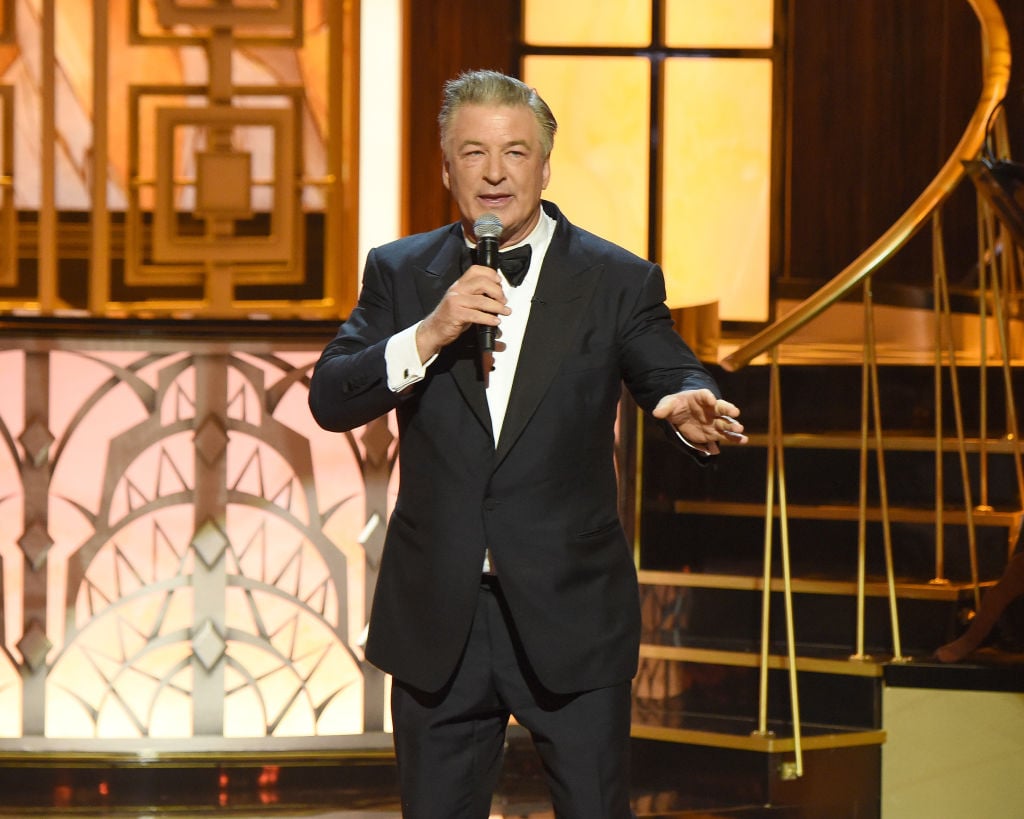 Alec Baldwin is the oldest, and by far the most active, of the Baldwin brothers clan. Despite being notoriously difficult to work with, he keeps getting work. Alec Baldwin somehow finds time to host the rebooted Match Game on NBC. The busy schedule keeps the money pouring in for Baldwin, who is worth $65 million.
Next: First it was football, now it's TV success for this game show host.
6. Michael Strahan (TIE)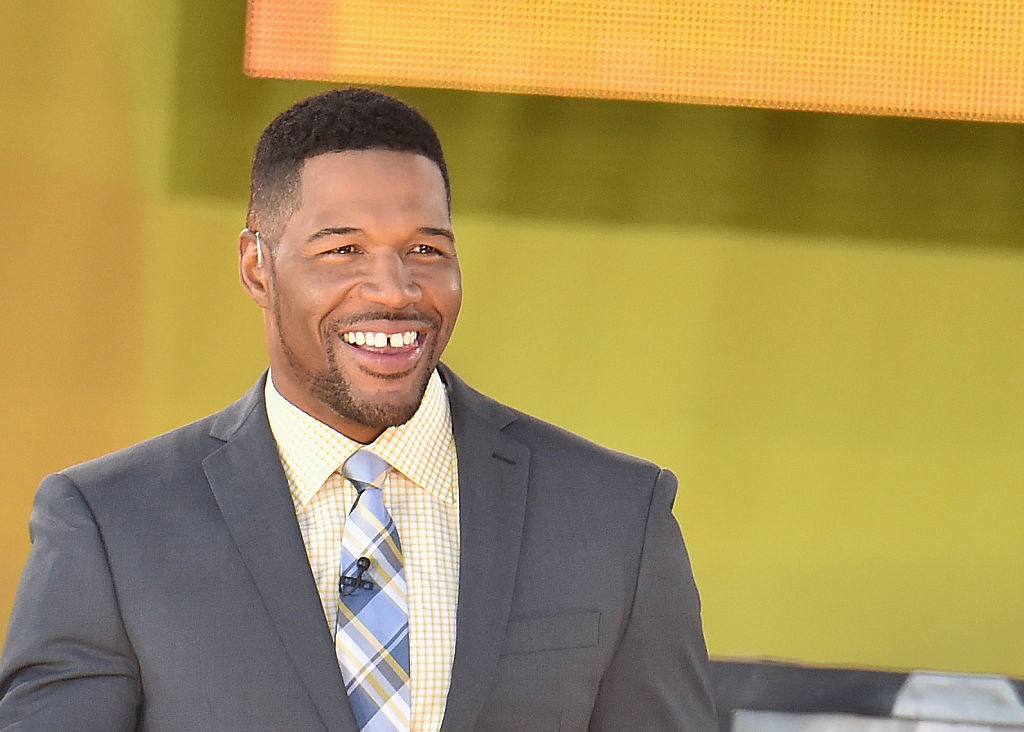 You can hardly turn on a TV without seeing Michael Strahan. That's been the case for a long time. Strahan played on TV every Sunday during 15 seasons in the NFL, and he retired as one of the wealthiest players in league history. After retiring, Strahan joined Fox's NFL studio broadcast team. Now you see him on Good Morning America and as the host of the $100,000 Pyramid on ABC. Going from one high-paying job in the NFL to others on TV is giving Strahan a healthy net worth.
Next: An Oscar winner trying his hand as a game show host.

5. Jamie Foxx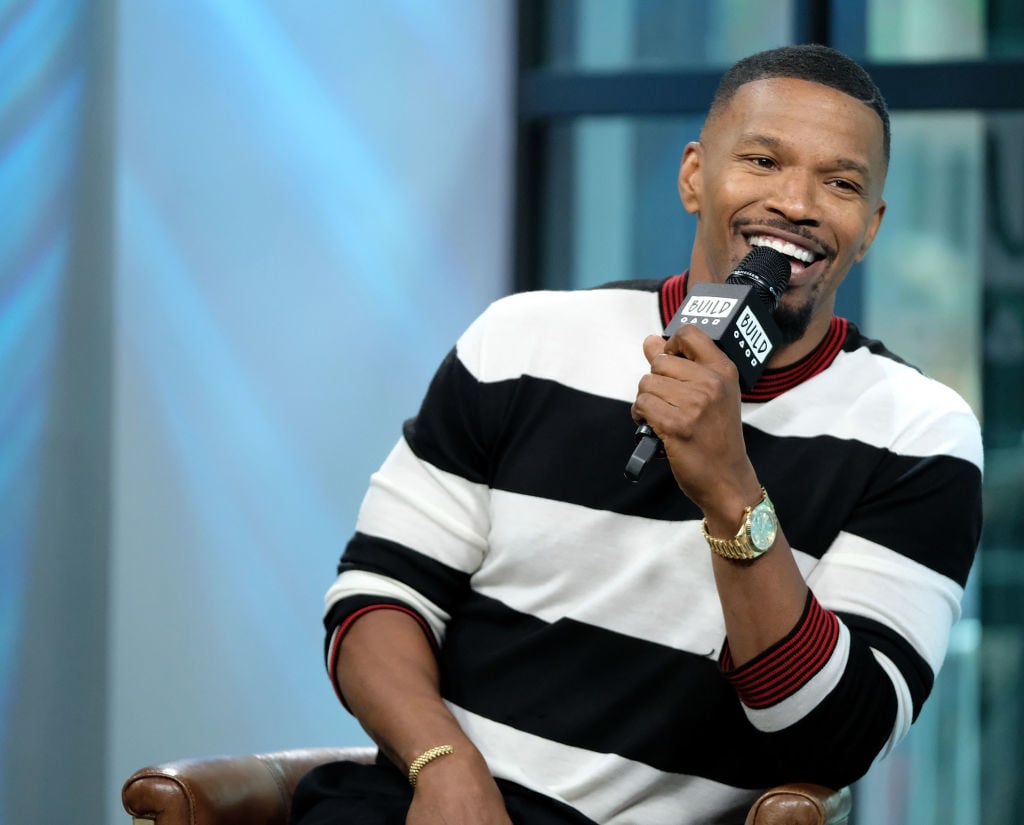 Jamie Foxx won an Academy Award for portraying Ray Charles in Ray. Beyond acting in some must-see movies, Foxx has a thriving music career, so it makes sense that he would host Beat Shazam. The show is like Name That Tune for the next generation, and Foxx's hosting duties are adding to his $100 million net worth.
Next: We'll chuckle our way through the next few entries on the list.
4. Steve Harvey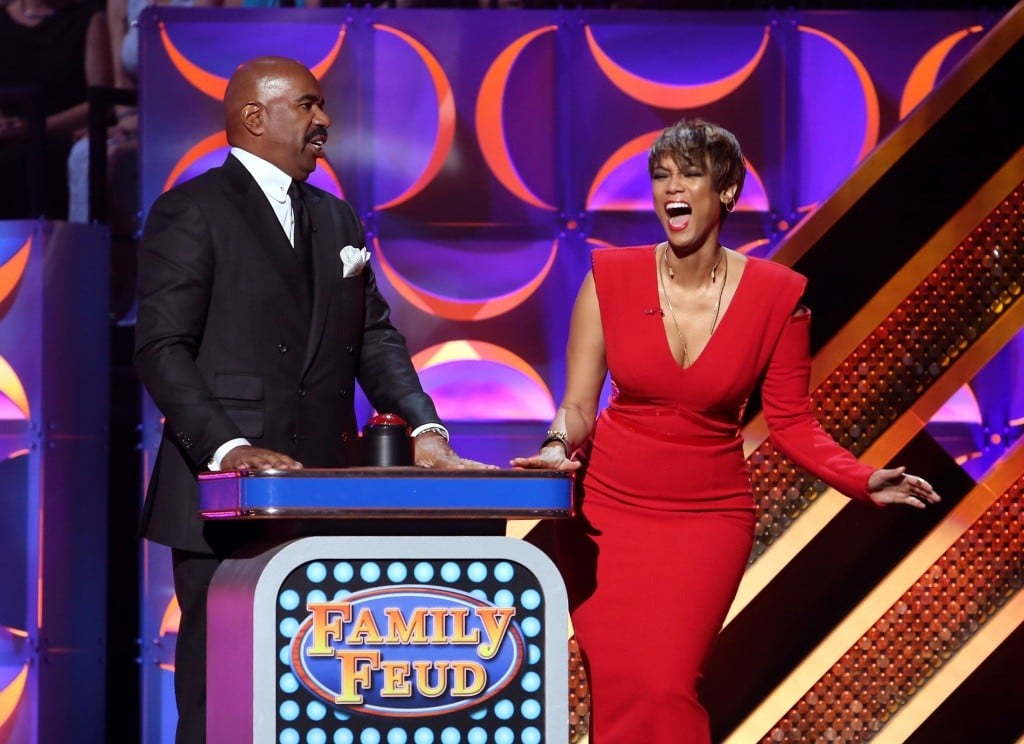 Whether or not you find Steve Harvey funny is irrelevant. He got his start as a stand up comic, and he's parlayed that job into a lucrative TV career. He's hosted his own talk show, and he is the latest in a string of Family Feud hosts. Whatever your opinion of Steve Harvey, you have to admit one thing: His TV career is adding to his substantial net worth.
Next: All Right, all Right, all Right
3. Drew Carey
We just saw one comedian, Steve Harvey, getting rich as a TV host. Drew Carey is doing the same thing. Carey starred as the main character in his titular sitcom, then transitioned to game show host with Whose Line is it Anyway? Carey now hosts The Price is Right, and his long TV career is helping him amass a net worth of $165 million. It's a lot of money, but just a fraction of how much our top two entries on the list have.
Next: You can't have one without the other.
2. Penn & Teller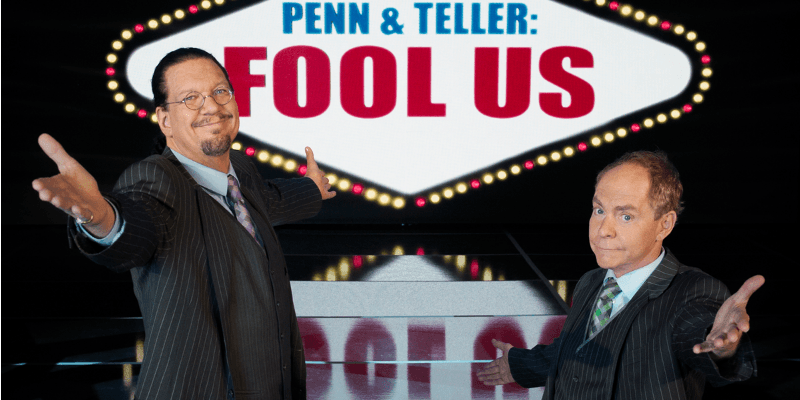 OK, so Penn and Teller are two different people, but you know that. Yet as Penn & Teller the act they are inseparable, so that's why we're keeping them together on this list. The duo makes a ton of money performing in Las Vegas, and each of them adds to their combined net worth with their talent show/game show Fool Us.
Next: A game show of games adds to a comedienne's massive net worth.
1. Ellen DeGeneres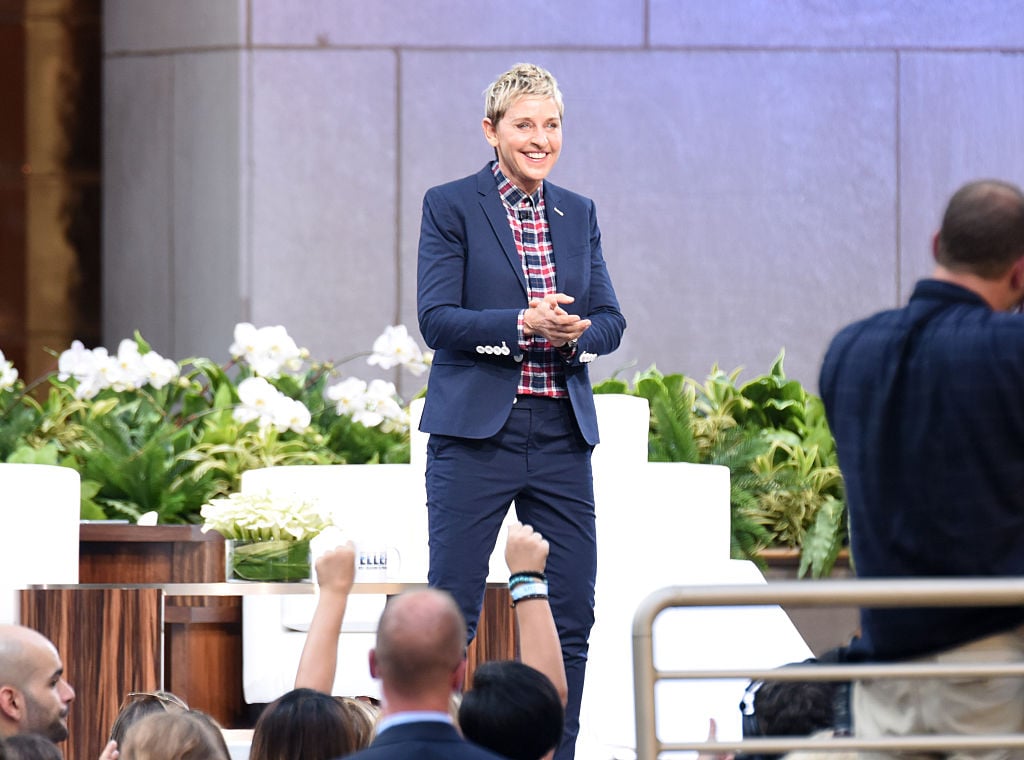 Ellen DeGeneres started as a stand up comic, starred in two sitcoms, and hosts a talk show. Since all those houses of hers with their impeccable interior designs don't pay for themselves, DeGeneres also hosts the game show Ellen's Game of Games on NBC. By keeping busy, DeGeneres is racking up a massive net worth that makes her the No. 1 finisher (can we say grand champion?) on this list.
Next: Why don't we try our hand at the 'bonus round?'
BONUS ROUND
Even game show hosts whose shows are off the air are still worth a lot of money. Here are a few of the most notable ones we found.
5. Marc Summers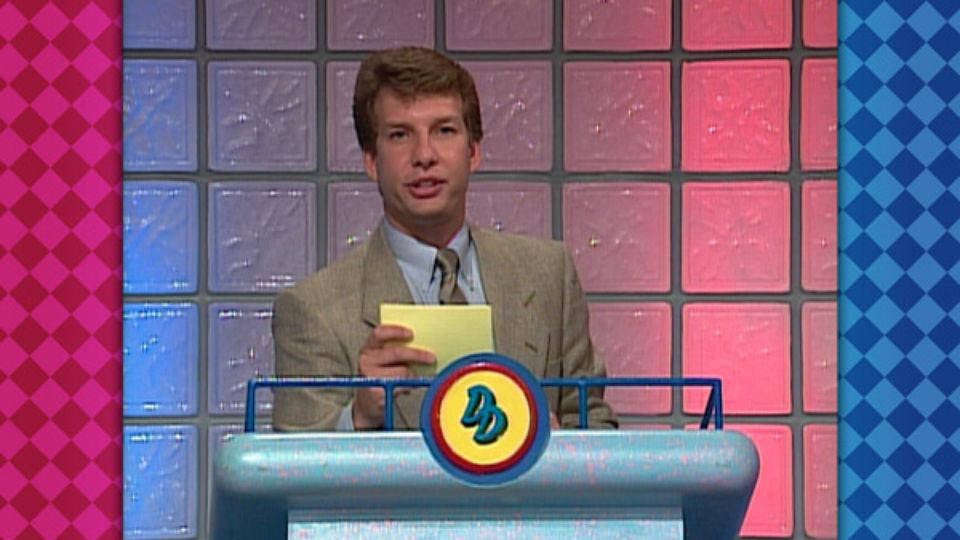 Children of the 80s surely remember Marc Summers as the host of messy game show Double Dare and its many variations. He's stayed busy as a TV host, panelist, and producer, but Double Dare was one of his earliest — and most memorable — hosting gigs.
Next: The host was the big winner on this old game show.
4. Wink Martindale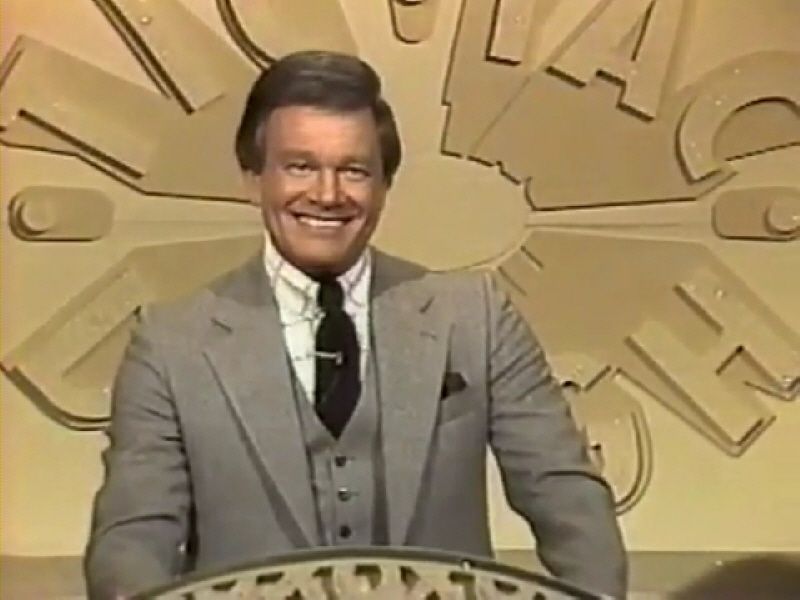 They say there are no winners in the game of tic-tac-toe. Tic-Tac-Dough, on the other hand, had at least one winner, and that was host Wink Martindale. He started hosting in 1978, and that along with several producing credits helped him build a $20 million nest egg.
Next: The next host was practically married to his gig hosting the show.
3. Bob Eubanks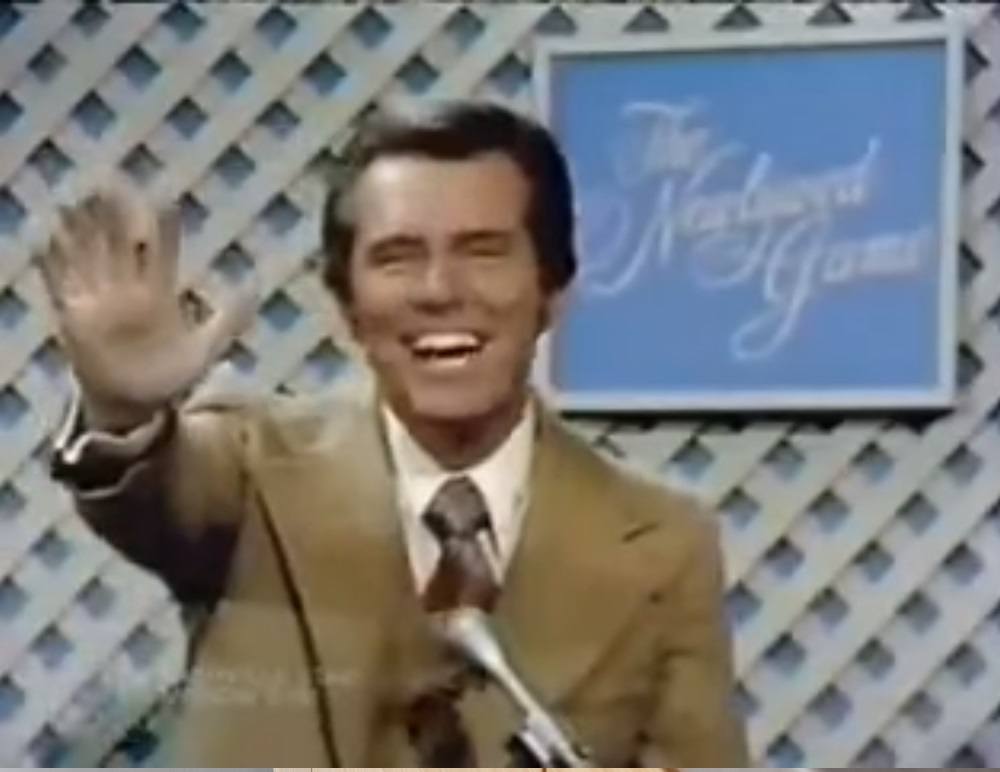 Bob Eubanks hosted several variations of The Newlywed Game, and all that time spent on set paid off. Eubanks' steady work as the host gives him a net worth estimated at $25 million, and he avoided the embarrassment the newlyweds on the show sometimes encountered.
Next: A man who preceded one of the richest current hosts on the same show.
2. Bob Barker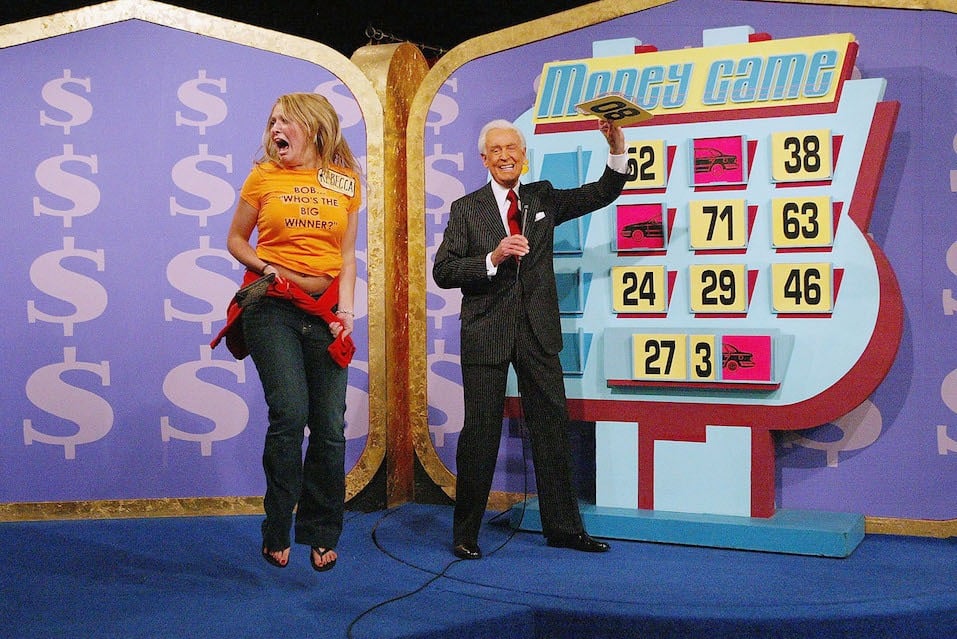 We read about the current host of The Price is Right, Drew Carey, before we got to the bonus round. Carey is making a ton of money for hosting, and Bob Barker preceded him in that role. Barker stood on The Price is Right stage for more than 40 years, and he served as executive producer for almost 20 years. So it's no wonder his net worth is estimated at $70 million.
Next: A man that's still active and will soon return to hosting one of America's favorite shows.
1. Ryan Seacrest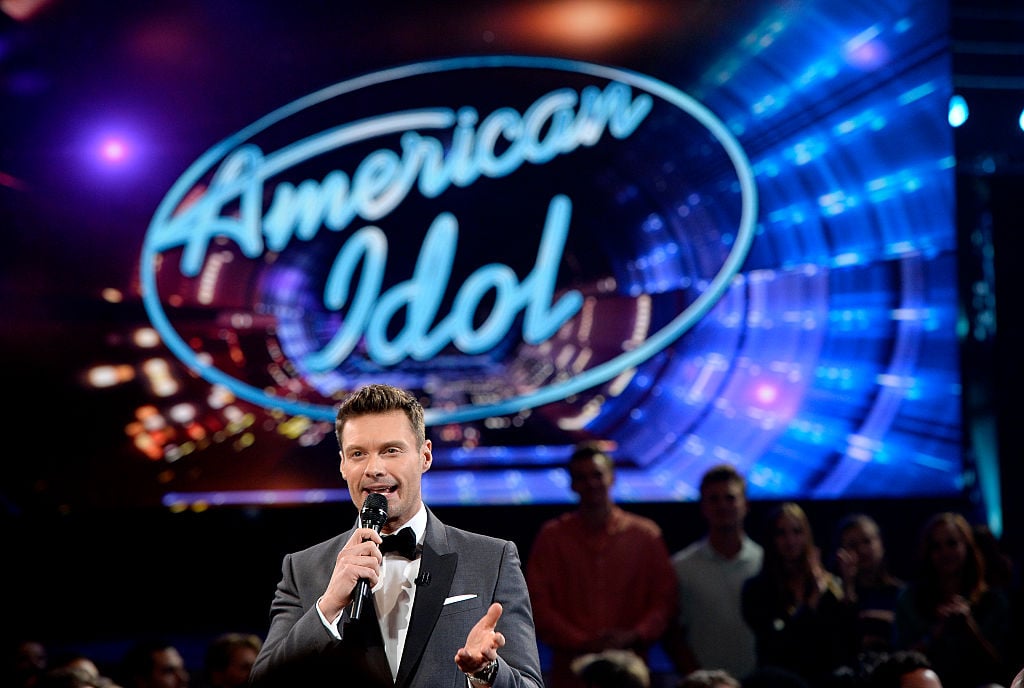 Ryan Seacrest seems to be everywhere on TV, but if there's one show he is most famous for hosting it's American Idol. He was the man on the mic (well, in addition to the contestants) from 2002 to 2016 when the show ended. But everything old is new again, and it won't be long until American Idol is back on the air with Seacrest as the host.
Check out The Cheat Sheet on Facebook!
Read more:  The 10 States With the Most Crucial 2018 Senate Races You Need to Know About