RIM Becomes BlackBerry, Facebook Beats Expectations: Market Recap
The U.S. equity markets closed down on Wednesday. Stocks fell modestly lower thanks to the unexpected contraction in U.S. economic output, which reinforced the Federal Reserve's decision to continue with its bond-buying program. Even with the generally positive run of corporate earnings, the 0.1 percent drop in GDP raised questions about whether the economy can absorb higher taxes and potential cuts in government spending.
At the close: DJIA: -0.33%, S&P 500: -0.41%, NASDAQ: -0.36%.
On the commodities front, Oil (NYSEARCA:USO) climbed 0.48 percent to $98.04 per barrel. Precious metals were also up, with Gold (NYSEARCA:GLD) climbing 0.86 percent to $1,677.00 per ounce, and Silver (NYSEARCA:SLV) climbing 0.84 percent to $32.02 per ounce. The yield on the 10-year T-Bill fell 0.002 points to 1.998 percent.
Here's your Cheat Sheet to today's top stock stories:
Facebook (NASDAQ:FB) released its fourth-quarter earnings after the bell on Wednesday. The company reported earnings per share of $0.17, beating analysts expectations by 2 cents, and revenue of $1.59 billion, which was an increase of 40 percent from the year-ago quarter. Advertising sales accounted for 84 percent of that figure, a 41 percent increase year-over-year, while mobile accounted for 23 percent, up from the previous quarter's 14 percent.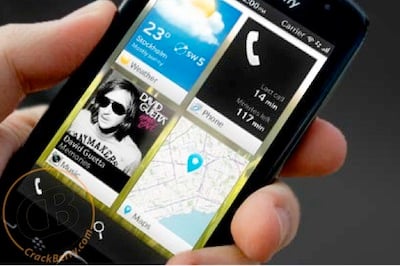 In hopes of reviving falling BlackBerry sales and increasing its market share, Research in Motion (NASDAQ:RIMM) made its first product launch in 18 months on Wednesday with a redesigned operating system and two new phones, the Z10 and the Q10. Chief Executive Officer Thorsten Heins took the stage at the company's event in New York City to announce the company's complete transformation and new name. Research in Motion, the name the company has gone by for 25 years, has been dropped. Instead, the company will call itself BlackBerry, after its eponymous phone. With the name change, the company will be able to begin its journey to a potentially more profitable future "as one consistent brand that is recognized around the world," he said… (Read more.)
In December, Toyota (NYSE:TM) got slammed with a record $17.5 million civil penalty for failing to report a safety defect to the federal government in a timely manner. Also in December, Toyota proposed to settle hundreds of lawsuits related to unintentional acceleration defects for $1 billion, an unprecedented sum for automobile defects. Adding another notch to its recall belt, Toyota recently announced that it would be recalling 1 million Corollas and Lexus sedans made between December 2001 and May 2004. The recall affects 752,000 vehicles in the United States… (Read more.)
Boeing (NYSE:BA) received some positive investor attention after its fourth-quarter and full-year earnings report. The company's stock, which is off over 4 percent since the start of the year, climbed as much as 1.2 percent in morning trading. Boeing grew its annual revenue 19 percent to a record $81.7 billion, with a backlog of $390 billion. Core EPS (non-GAAP) climbed 2 percent to $5.88 for the year. Core operating margins shrank 0.5 points to 8.8 percent, and operating cash flow climbed 64 percent to $7.5 billion, including $1.6 billion of pension contributions… (Read more.)
Don't Miss: Is the Labor Market Strengthening Despite Economic Contraction?