RIM SEM Solution Approved and 3 Hot Stocks Making Market Waves
Genworth Financial Inc. (NYSE:GNW): Current Price: $9.06
The company announced a comprehensive U.S. Mortgage Insurance capital plan that should lower Genworth Mortgage Insurance Company's, which is the company's main U.S. mortgage insurance subsidiary, risk-to-capital by about 12 to 15 points. The plan should also reduce the probability that the U.S. mortgage insurance subsidiaries will require more capital in the near future, ensure the continued ability to write new business, and minimize the risk of a default under the indenture governing Genworth's senior notes.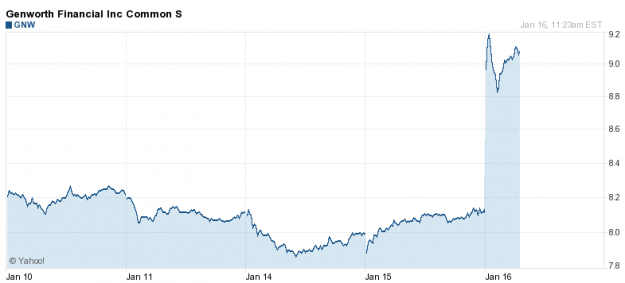 Research In Motion Limited (NASDAQ:RIMM): Current Price: $15.09
Research In Motion made an announcement that its Secure Element Manager, or SEM, solution for Near Field Communication, or NFC, mobile payments was approved by Visa (NYSE:V). RIM's SEM is the backend solution for carriers that are able to securely manage credentials on SIM cards installed in all types of NFC-capable mobile devices.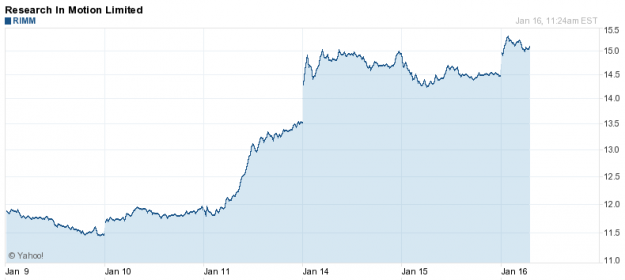 Start 2013 better than ever by saving time and making money with your Limited Time Offer for our highly-acclaimed Stock Picker Newsletter. Click here for our fresh Feature Stock Pick now!
The Bank of New York Mellon Corporation (NYSE:BK): Current Price: $26.12
The Basel III Tier 1 common equity ratio estimate for Q4 was estimated to be 9.8 percent on December 31, 2012 versus the 9.3 percent on September 30, 2012. This rise was mainly a result of reduced risk-weighted assets. Furthermore, the company reports a Q4 book value per common share of $30.39.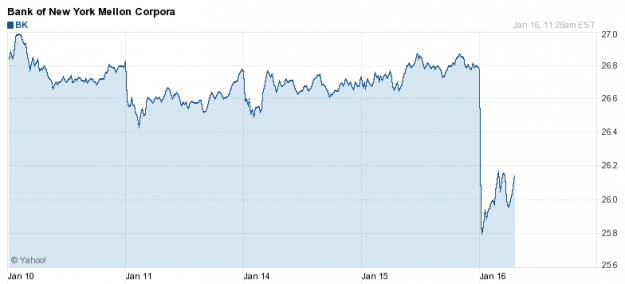 Bank of America (NYSE:BAC): Current Price: $11.67
American International Group (NYSE:AIG), which has been in the process of fighting a legal battle with Bank of America in regards to claims that the bank sold it defective mortgages securities, now hopes to sue additional banks that sold it mortgage-backed securities, but first, it must win a separate court fight with an entity controlled by the New York Federal Reserve Bank, The New York Times reports. AIG has not revealed the banks, but Goldman Sachs (NYSE:GS), JPMorgan (NYSE:JPM), and Deutsche Bank (NYSE:DB) are considered possibilities, according to the report.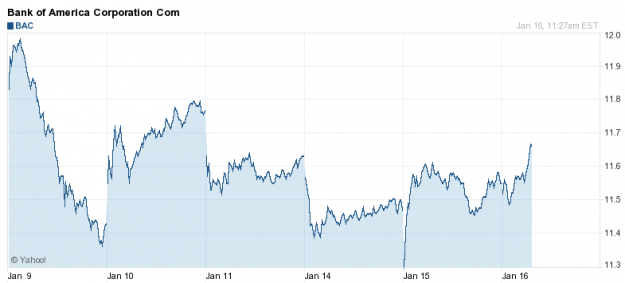 Don't Miss: Is Alcatel-Lucent Growing?