Rio Is Selling Coal Unit, Barnes & Noble Needs Help: Morning Buzzers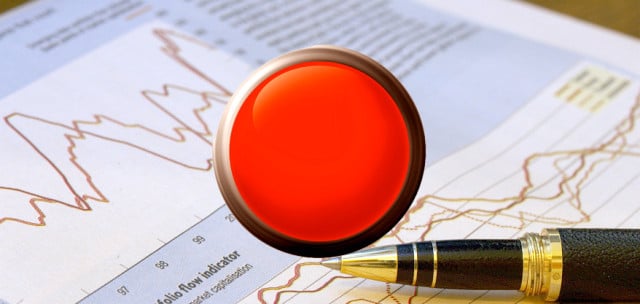 U.S. stock futures rose today, as investor anxiety about the Chinese economy was eased slightly by the People's Bank of China reiterating that the country's banking system is not on the verge of collapse. The S&P 500 is likely to climb for a second day, coming off strong reports from durable-goods, new home sales, and consumer confidence.
Futures as of 8:30 a.m.: DJIA: +0.43%  S&P 500: +0.59%  NASDAQ: +0.68%
Here's your cheat sheet to the stock stories buzzing this morning:
Rio Tinto (NYSE:RIO) is considering selling its Mozambique coal operations after failing to find a buyer for its diamond businesses. The company had previously said it wasn't interested in selling the coal unit, but apparently changed its mind after the failed diamond sale. Rio has been trying to divest itself of noncore and unprofitable assets since new CEO Sam Walsh took over the company.
Barnes & Noble (NYSE:BKS), the last nationwide bookseller, may be seeing its doors close soon. The store posted a 4.7% drop in revenue and a $122 million loss for the fourth quarter, in addition to a lack of foot traffic. The store earned a total of $10 million for the fiscal year, in comparison with $177 million in 2012. The store has poured too much money and energy into the Nook e-reader, which hasn't been able to compete with Amazon's (NASDAQ:AMZN) Kindle or Apple's (NASDAQ:AAPL) iPad. It has been suggested by founder Leonard Riggio that the company could survive if it split its digital businesses from its physical stores.
AstraZeneca (NYSE:AZN) is collaborating with Roche (RHHBF.PK) to share data on early-stage drug design, which they hope will help speed up the process of developing effective medicines. Both companies will give their data to a third firm, which will determine if and where there are safety or efficacy issues in the chemicals. Pharmaceutical companies, which once fiercely guard their intellectual property, are now more open to collaboration in order to avoid hefty losses from the development of ineffective drugs that never make it to the market.
Lennar (NYSE:LEN) shares are up on increased confidence that the housing market is making a speedy recovery. The country's third largest homebuilder reported better than expected second quarter earnings. Lennar also reported a 27 percent rise in orders for the crucial spring season. This improvement for the company comes after strong housing data that was released in May.
Walgreens (NYSE:WAG) shares have dropped after the nation's largest drug store chain reported disappointing earnings, a full nickel less than was expected. While pharmacy sales did increase about two percent, the company said same store sales have fallen due to a lack of foot traffic. Sales from its store-front, non-pharmacy merchandise, which have a higher profit margin, have slumped, a phenomenon CEO Greg Wasson blamed on the struggling economy.
Follow Jacqueline on Twitter @Jacqui_WSCS
Don't Miss: How Much of a Pay Raise Did the Financial Industry Get This Year?