Rising Factory Orders Confirm Modest Manufacturing Recovery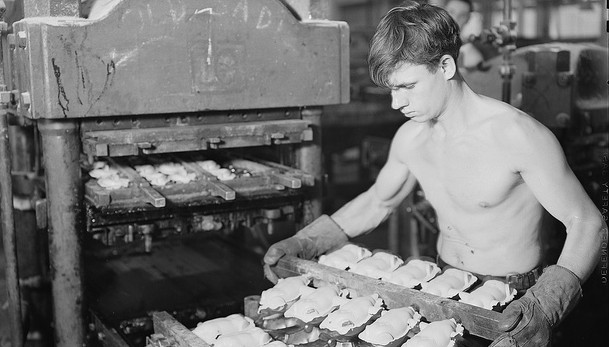 The U.S. Census Bureau reported on Friday morning that total new orders for manufactured goods increased 1.5 percent on the month in June to $496.7 billion. This follows an upwardly-revised increase of 3.0 percent in May (from 2.1 percent), but fell short of analyst expectations for an increase of 2.3 percent in June. Total new factory orders have increased four out of the past five months.
The factory orders data punctuates an interesting week for manufacturing. JPMorgan Senior Economist Joe Lupton commented in July's Global Manufacturing PMI report that, "Global manufacturing output continues to expand at a modest pace, consistent with a global economy that is held back from considerable fiscal drags in the first half of the year."
JPMorgan's global manufacturing index increased 0.2 percentage points on the month to 50.8, hovering just above the growth-contraction divide at 50. The indexes for output, new orders, and input prices all increased on the month, and the index for employment surfaced from contraction territory into expansion, although just barely, at 50.1.
Markit's U.S. Manufacturing PMI report showed the strongest expansion in conditions since March, with the index climbing from an eight-month low of 51.9 in June to 53.7 in July. Output and new orders both increased at an accelerating rate while the indexes for new export orders and employment both came out of contraction and posted growth.
"Buoyed by the strongest increases in output and new orders since March and January respectively, the goods-producing sector is on course to see an improvement in the third quarter following second quarter softness," Markit economist Mark Wingham said in the report. "Nevertheless, the rate of manufacturing growth remains weaker than at the start of the year. In particular, employment is generally rising at a disappointingly weak pace and, despite growing at the fastest rate in 2013 so far, the increase in new export orders could be payback from declines in the previous two months."
The Census Bureau's manufacturing report is broken down into four primary segments: new orders, shipments, unfilled orders, and inventories. The new orders component is typically the headline citation and is arguably the best indicator of demand from the report. As mentioned, total new orders for manufactured goods increased 2.3 percent on the month.
Broadly speaking, new orders are used as an indicator of incoming demand. The sentiment expressed by Wingham is fairly consistent with the data from the Census Bureau. New orders increased, but less than expected, and what growth there was primarily came from volatile transportation equipment orders. Excluding transportation orders, which increased 12 percent on the month, total new orders declined 0.4 percent.
Don't Miss: Farm Bill: Republicans Push for Food Stamp Cuts, But Costly Subsidies Remain.