Rising Factory Orders Show Manufacturing Strength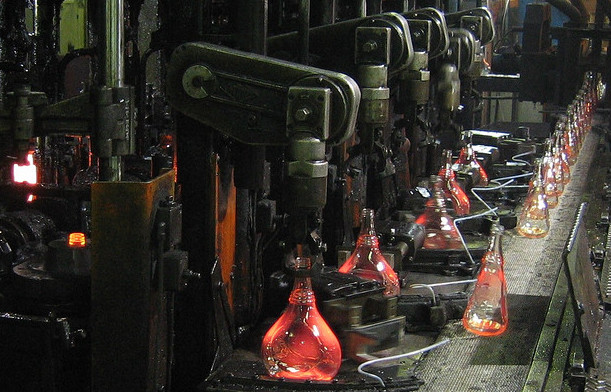 Total new orders for manufactured goods increased 2.1 percent on the month in May to $485.0 billion, according to the U.S. Census Bureau. This followed an upwardly-revised increase of 1.3 percent in April (previously 1.0), and beat expectations for an increase of 2.0 percent.
The factory orders data punctuates an interesting week for manufacturing. On Monday, financial information services firm Markit released June data that showed a decrease in the rate of growth for the industry. The firm's purchasing managers' index fell from 52.3 to 51.9, and averaged 42.1 in the second quarter compared to 54.9 in the first quarter. Also released on Monday was the June manufacturing report from the Institute for Supply Management. The organization's PMI index climbed 1.9 points and recovered from a period of contraction to read 50.9.
Each index takes a slightly different angle on the sector, but they both point in the same general direction: manufacturing growth is modest at best.
The Census Bureau's manufacturing report is broken down into four primary segments: new orders, shipments, unfilled orders, and inventories. The new orders component is typically the headline citation and is arguably the best indicator of demand from the report. As mentioned, total new orders for manufactured goods increased 2.1 percent on the month. Broadly speaking, new orders are used as an indicator of incoming demand.
Factory orders are also broken down into durable and non-durable goods. Durable goods include things like primary metals, machinery, electronics, and transportation equipment — non-durable goods include things like food, beverage, tobacco, and chemical products, and apparel. New orders for durable goods increased 3.7 percent in May, while new orders for non-durable goods increased 0.7 percent.
Transportation equipment orders are often volatile and are sometimes stripped out of new orders data to get a more stable reading of demand for goods. Transportation orders climbed 10.9 percent on the month, and total new orders without the transportation component were up just 0.6 percent instead of 2.1 percent.
The shipments component of the report can be used as a proxy for current demand. Total shipments increased 1.0 percent to $483.6 billion, which follows a decline of 0.7 percent in April. By category, shipments of manufactured durable goods increased 1.3 percent, while shipments of non-durable goods increased 0.7 percent.
Total unfilled orders — a measure of backlog — increased 0.8 percent. Total inventories increased 0.1 percent to $377.7 billion, the highest level since the series began publishing on an NAICS basis.
U.S. markets advanced following the report, buoyed by the generally positive manufacturing released on Monday.

Don't Miss: Are Baby Boomers Feeling Better About Their Finances?