Rite Aid Stock Surges and Another Hot Stock To Watch
Rite Aid (NYSE:RAD): The pharmacy's stock is surging following reports that its profits readily beat its estimates, up over 18 percent by 12:15 PM EST. The company is beginning to see the results of the partial restructuring it administered to its stores. Outlook is positive, and although revenue was just short of expectations, the estimated $0.02 per share loss was trounced by $0.13 per share earnings.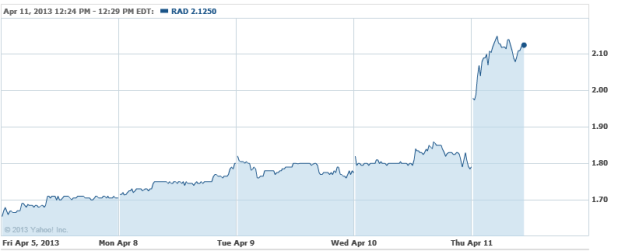 BlackBerry (NASDAQ:BBRY): Several retailers have seen returns of BlackBerry's new Z10 pick up, according to Detwiler Fenton in an analyst note. It added that the pace of returns in some areas is outpacing the rate of sales, though no information was offered to validate this claim. Complaints reportedly include the user interface, maps, and lack of apps.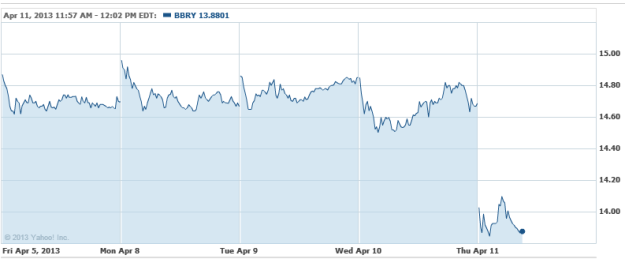 Don't Miss: Samsung Still Trails Apple In This Crucial Demographic.