Robocop Meets R2D2: Are Security-Enforcing Robots Coming?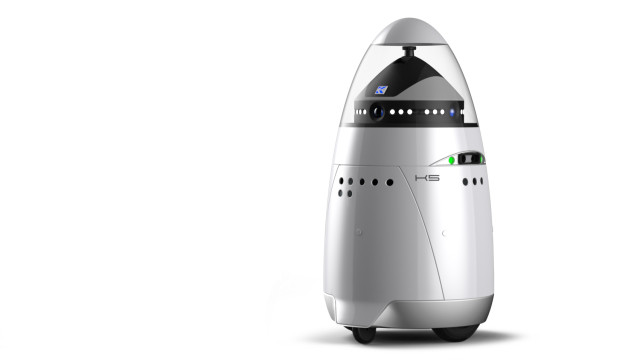 While RoboCop is supposed to take place in a dystopian future, the idea of automated security personnel might not be such a leap, at least for some – William Santana Li and Stacey Dean, notably.
If those two names sound familiar, they should. Li was a former Ford (NYSE:F) executive, while Dean was a retired police officer — but the two gained fame through their purpose-built police car effort, Carbon Motors. Carbon hit the headlines earlier this year when it dissolved into bankruptcy, after its diesel-powered law enforcement vehicle failed to win the business of law enforcement agencies nationwide. So, what's the next step for the duo, now that cars won't work out? Robots. Security-enforcing robots, more specifically.
Through a California-based company called Knightscope, Li and Dean are producing the K5 Autonomous Data Machine, a "technology that will predict and prevent crime with an innovative combination of hardware, software, and social engagement," according to Knightscope's webpage. The K5 will feature infrared-capable video cameras, microphones, radar, lidar (or laser-based "radar", Autoblog explains), and thermal, air-quality and ultrasonic sensors.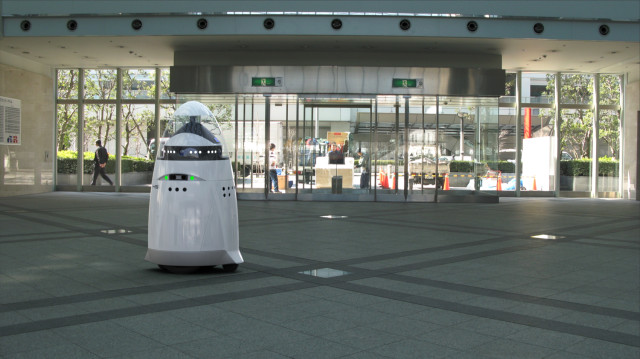 All of the data harvested from all that equipment is in turn processed by the company's predictive analytics engine with help from "business, government, and crowdsourced data sets." Long story short, the K5 is meant to assist in fighting crime.
"We founded Knightscope after what happened at Sandy Hook. You are never going to have an armed officer in every school," Li told the New York Times. In place of armed guards, the K5 can patrol hallways of schools — or businesses or public spaces in general. Naturally, privacy advocates are already raising concerns over the K5, due to its sensing capabilities, Autoblog says. This is like R2D2's evil twin," said Marc Rotenberg, who is the director of the Electronic Privacy and Information Center, a privacy rights group.
One of the real benefits — or drawbacks, depending on one's perspective — is that the K5 might be able to replace a number of low-wage security jobs. However, "the co-founders have chosen to position the K5 not as a job killer, but as a system that will upgrade the role of security guard, even if fewer humans are employed," the New York Times reported. "We want to give the humans the ability to do the strategic work," Li said in a recent interview with the Times, describing a highly skilled analyst who might control a herd of security robots. "We have a different perspective," Li noted, dismissing insinuations of a mass surveillance effort. "We don't want to think about RoboCop or Terminator, we prefer to think of a mash-up of Batman, Minority Report and R2D2."
Don't Miss: Ford Ka Will Join the Mustang and Edge Globally in 2015.